Understand each other better together
In many companies today, people from different cultural backgrounds work together. In order for all employees to meet on an equal level and for intercultural communication to be successful, knowledge of one's own cultural identity and influence is crucial.
Our e-learning platform forms the ideal basis for companies to prepare for intercultural collaboration: With the help of the Cultural Navigator, your own cultural preferences can be precisely analyzed and recognized using an individual report. Based on this, your employees can adequately prepare for working with people from more than 100 nations.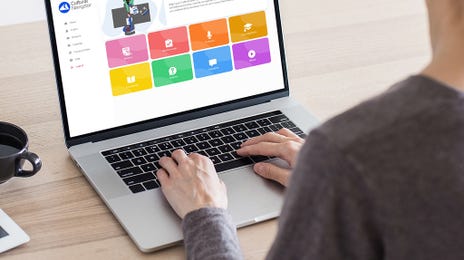 Cultural Navigator®: The reliable online knowledge resource
The Cultural Navigator provides you with detailed and up-to-date country information – with texts on cultural norms, history, politics, regional studies, time zones, and climate. There is also compact information on various business topics for professional activities on-site. This background knowledge serves as the basis for successful interaction with colleagues and business partners from other cultures.
The Cultural Navigator imparts valuable knowledge from the following areas:
Intercultural Competence
Diversity and Inclusion
Intercultural teamwork
Relocation and repatriation (expatriation and return)
Particularly practical: You can choose your intercultural interests yourself – the Cultural Navigator will then automatically suggest suitable learning content for you. For an interactive, entertaining, and sustainable learning experience, you will also find podcasts, videos, articles, knowledge tests, and case studies.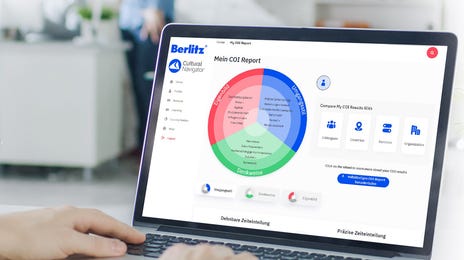 Cultural Orientations Indicator®: Determining your cultural influences
The Cultural Orientations Indicator (COI) is part of the digital learning portal Cultural Navigator and is an online analysis form that determines your personal cultural preferences in a work environment. Using the results of the report, you will learn to recognize and bridge cultural differences to make your collaboration across cultural boundaries more successful.
You can use the individual COI profile profitably on various levels
Getting to know your own cultural preferences
Compare your own COI profile with one of 55 country profiles in order to quickly identify and bridge intercultural differences
Comparing your own COI profile with the profiles of other colleagues in order to recognize diversity, make better use of it, and thus further increase team success
The COI is available in twelve languages and is already used by more than 250 companies and over 1 million users worldwide.
Would you like to learn more about the Cultural Navigator®?
This is the Cultural Navigator®
Discover our e-learning platform in the video.
FAQs about Cultural Navigator®
With the Cultural Navigator, you can create new, connecting experiences within a team by sensitizing and training employees on intercultural issues. In this way, you support the development process towards a motivating team culture that is characterized by inspiring cooperation. You develop an open communication and error culture and strengthen departments and teams on several levels.
Intercultural know-how is not only valuable in external communication but also a profitable factor for teams in companies. Whether as a team-building measure or when changes are pending within the group – knowing your own cultural preferences and the differences to other cultural profiles can make the difference.
An overview of some reasons for using the Cultural Navigator as a team tool:
Reorganization of a team
Change in team leadership
Integration of new employees
Conflicts between teams in different locations
Collaboration between international teams
Definitely. Contact us for further information and our tailor-made offer.
We support you and your company on your individual path to an appreciative team culture.
What our customers say
"Something we especially value at Merck is the strong customer focus of Berlitz, its highly competent and knowledgeable instructors, and the practical approach of its business seminars. By incorporating international perspectives and in coordination with the Cultural Navigator, the training could be adapted to local requirements. Berlitz gives our employees tools and resources that help them become effective and inclusive members of the Merck team – driving innovation and ensuring our corporate success."

Kathrin Schugens, Head of Global Diversity & Inclusion, Merck KGaA
Contact us
You have questions about Cultural Navigator or need more information? Contact us today – simple and with no obligation on your part. The Berlitz team will be in touch with you shortly.