Your TOEFL preparation course
The TOEFL test is a globally recognized examination for assessing the English language proficiency of non-native speakers and is accepted as a language credential in more than 130 countries (including Australia, Canada, New Zealand, the United States, the United Kingdom, and the United States). The TOEFL provides high-quality assessments of English proficiency and is used primarily for a variety of academic applications and contexts.
Our experienced language trainers know exactly what the TOEFL exams are all about and have the appropriate study materials to prepare you specifically for this test. Thanks to the TOEFL preparation course, you will gain the necessary confidence and expertise to successfully pass the exam, saving you time and money.
You can also take the TOEFL exam at selected Berlitz language centers. Please read on for more information.
TOEFL Preparation Courses
TOEFL preparation courses are taught either one-on-one, where the intensity of the instruction can be personalized, or in group settings, where you can interact with other course participants and prepare for the TOEFL exam. Both types of classes are available both on-site at our Berlitz language centers as well as online. In addition, you can also prepare yourself for your examination with our flexible online Self Study program. Crash courses, weekend courses, regular classes - thanks to our extensive range of courses, you will find the ideal TOEFL preparation course to suit your needs.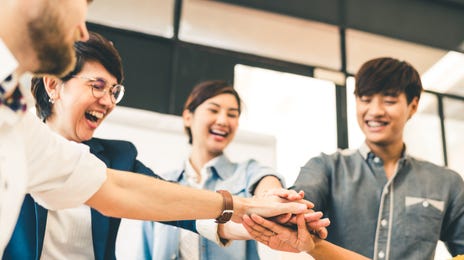 Advantages of a TOEFL Preparation Course:
TOEFL preparation courses offer maximum flexibility and are designed to fit around your schedule.
Intensive courses are available to meet tight deadlines.
Our language coaches will help you identify and improve your personal language problem areas.
Thanks to extensive preparation, you will not only save time and money but also precious nerves.
Our experienced language trainers know exactly what the TOEFL test is all about and can help you prepare specifically for it.
By practicing regularly, you will not only gain more language experience, but you will also gain more self-confidence, which will benefit you in the exam situation.
The preparation course takes into account the different learning styles of the course participants.
We provide you with the appropriate learning materials.
Book a TOEFL preparation course now!
Whether as self-study or in combination with a group course or a private trainer: At Berlitz, you can prepare online for the various TOEFL language exams, and some of the exams may be taken at selected Berlitz language centers.
Preparation courses for TOEFL tests
All the TOEFL tests provide evidence of the candidate's English proficiency for school or academic purposes. Depending on the age group, different TOEFL tests are applicable. For academic purposes in particular, it is vital to know whether the TOEFL iBT or ITP is required. Our language trainers and consultants can provide you with comprehensive information. We have compiled a short overview below:
TOEFL iBT
The TOEFL iBT (Internet Based Test) is an admission requirement at many universities and further education institutions. It is the world's leading English language test in this field and is accepted by more than 11,000 universities in over 150 countries. In the iBT, all four areas of competence are examined: reading, listening, speaking and writing. Berlitz offers TOEFL preparation courses for the iBT, but the exam itself can only be taken at approved ETS Test Centers.
TOEFL ITP
In contrast to the iBT, the TOEFL ITP ("Institutional Testing Program") primarily serves in Germany or non-English speaking countries as a test of your current English proficiency. It assesses your skills in reading, listening and grammar, but not speaking and writing, as in the iBT. You can take the ITP exam in numerous Berlitz Centers, and preparation courses are also possible at Berlitz in various formats.
TOEFL Primary / TOEFL Junior
The TOEFL Primary and TOEFL Junior tests are available for school age candidates. TOEFL Primary is aimed at English learners in elementary school, and TOEFL Junior is designed for those in the middle school age group (11+). Berlitz offers preparatory courses for TOEFL Junior, and the examination can also be taken in selected Berlitz language schools.
Find out more
Contact us today  with your questions. We can work together to find the course that's right for you – with no obligation on your part. Your Berlitz team will contact you shortly.