Your TOEFL preparation course
The TOEFL test is a globally recognized examination for assessing the English language proficiency of non-native speakers and is accepted as a language credential in more than 130 countries (including Australia, Canada, New Zealand, the United States, the United Kingdom, and the United States). The TOEFL provides high-quality assessments of English proficiency and is used primarily for a variety of academic applications and contexts.
Our experienced language trainers know exactly what the TOEFL exams are all about and have the appropriate study materials to prepare you specifically for this test. Thanks to the TOEFL preparation course, you will gain the necessary confidence and expertise to successfully pass the exam, saving you time and money.
You can also take the TOEFL exam at selected Berlitz language centers. Please read on for more information.

TOEFL Preparation Courses
TOEFL preparation courses are taught either one-on-one, where the intensity of the instruction can be personalized, or in group settings, where you can interact with other course participants and prepare for the TOEFL exam. Both types of classes are available both on-site at our Berlitz language centers as well as online. Crash courses, weekend courses, regular classes - thanks to our extensive range of courses, you will find the ideal TOEFL preparation course to suit your needs.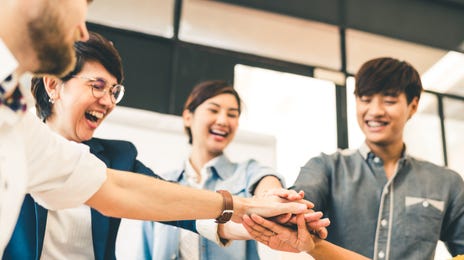 Advantages of a TOEFL Preparation Course:
TOEFL preparation courses offer maximum flexibility and are designed to fit around your schedule.
Intensive courses are available to meet tight deadlines.
Our language coaches will help you identify and improve your personal language problem areas.
Thanks to extensive preparation, you will not only save time and money but also precious nerves.
Our experienced language trainers know exactly what the TOEFL test is all about and can help you prepare specifically for it.
By practicing regularly, you will not only gain more language experience, but you will also gain more self-confidence, which will benefit you in the exam situation.
The preparation course takes into account the different learning styles of the course participants.
We provide you with the appropriate learning materials.
Are you ready to sit for a TOEFL exam?
You can take internationally recognized TOEFL exams at selected Berlitz language centers. Fill out the form below to find out when the next exam date is scheduled at your nearest center.
Find out more
Contact us today  with your questions. We can work together to find the course that's right for you – with no obligation on your part. Your Berlitz team will contact you shortly.