IELTS exams - proof of your English skills

The IELTS is your international "English driver's license" for success in education and employment. When it comes to a coveted college place in the US and Canada, or your dream job "down under", there is no better alternative than IELTS.
IELTS – International English Language Testing System
Some 1.4 million people yearly prepare for a business or private stay abroad with the internationally recognized IELTS test.
It is required by universities and colleges particularly in Great Britain, Ireland, Australia, and New Zealand as a prerequisite for admission, and many professional bodies require it when granting a work permit.
The exam is conducted in over 1,100 test centers in 120 countries. If your level of English is sufficiently good, a preparatory course for IELTS is not strictly necessary. However, it makes sense to familiarize yourself thoroughly with the quite demanding test procedure in advance. The examination lasts about three hours and tests listening, reading, writing, and speaking skills. The final mark ranges from 1 ("non-user") to 9 ("expert-user").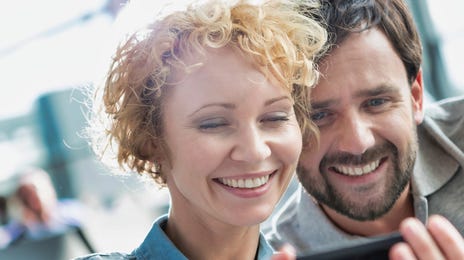 Advantages of an IELTS preparation course at Berlitz:
High success rate through careful preparation with native-speaking trainers.
You receive targeted instructions for the test.

You gain greater self-confidence for the exam with intensive practice beforehand.
Test center in the vicinity
Regular exam dates
Book your IELTS test preparation now!
Whether as a self-paced training, as a group course, or individual instruction: At Berlitz, we prepare you for the various IELTS exams as well as for many other language certificates.
What are my chances of success in the exam?
Before you decide on an exam, we assess your English with a test to establish your current level. We provide you with feedback on your chances of success and, if necessary, you can prepare specifically for the exam with group instruction or private lessons from Berlitz, online or at a center.
Do you have any questions about our IELTS preparation courses and tests?
Contact us today with your questions and send us a message – with no obligation on your part. Your Berlitz team will contact you shortly.