The target group for these courses are migrants who need to improve their German for the German work market.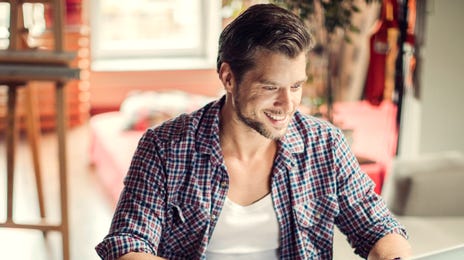 Occupational German courses (DeuFöV) are currently being offered in virtual classroom format
Occupational German courses subsidized by the Federal Office for Migration and Refugees (BAMF / DeuFöV) can also currently take place in an online format with a live trainer. The Berlitz team closest to where you live would be happy to provide you with further information.
Depending on your level, a language certificate that is not older than 6 months or a Berlitz placement test are required for this course. Also a commitment or authorization from BAMF, the Job Center or the Employment Agency is necessary for this course.
The most important advantages:
Active speaking
Maximised participation
Goal-oriented instruction
Lessons tailored to all learning styles
Special modules:
Module A1→ A2
400 lessons (incl. 100 lessons test preparation)
Final test A2
Module A2→ B1
400 lessons (incl. 100 lessons test preparation)
Final test B1
Basic modules:
Module B1→ B2
400 lessons
Final test B2
Module B1→ B2 + additional course (Brückenelement)
500 lessons
Final test B2
Module B2→ C1
400 lessons
Final test C1
With 5 units a day, you can reach your goal in either 5 or 4 months! Profit from our experience: for over 140 years, Berlitz has stood for language and seminar quality. Millions of satisfied students have learned languages using our lively and effective Berlitz Method.
Find out more
Contact us today  with your questions. We can work together to find the course that's right for you – with no obligation on your part. Your Berlitz team will contact you shortly.