A holiday camp with your peers in the popular southern German vacation region and helping your English school grades at the same time? That's exactly what our Berlitz holiday camps in Bavaria offer.
During our holiday camps at Lake Ammer, Lake Starnberg, Lake Spitzing, and Lake Constance, water sports naturally play a major role. In the Allgäu and in Franconian Switzerland (Fränkische Schweiz), the mountains take you on climbing and caving adventures. Book holiday fun and English training for your kid in the most beautiful places in Bavaria.
Berlitz Language Camps in Bavaria
Why a language camp in Bavaria is right for your kid
You can't get more variety and choice than this: Our Berlitz holiday camps in Bavaria have something to offer for every taste.
The mountain calls
The picturesque locations in the foothills of the Alps in the middle of nature are ideal for mountain hikes, climbing trips, and cave excursions. The Alps and the Zugspitze, Germany's highest mountain, are among the popular destinations for language camps in Bavaria. There is also something on offer for horse-loving kids: With many extensive rides through the idyllic countryside and other outdoor activities, our riding camp is the ideal choice.
Beach camps at Bavarian Lakes
Water sports fans also get their money's worth at our holiday camps in Bavaria. Many of our youth hostels and school camps are located directly on the lake, for example in Lindau on Lake Constance, or in Wartaweil on Lake Ammer. At our beach camps, the focus is on having fun together, swimming, boating, raft building, and having campfires on the beach.
Castles, palaces & much more
At a holiday camp in Bavaria, visits to the famous castles and palaces of Bavaria are a must.
At the top of the list is, of course, the famous Neuschwanstein Castle. Pottenstein Castle in Franconian Switzerland (Fränkische Schweiz) and Burghausen Castle are also always worth a trip.
As a practical side effect, our great camp locations provide the perfect setting for the photo contests that are regularly held in our holiday camps for kids in Bavaria.
What makes our Berlitz holiday camps in Bavaria special?
Berlitz holiday camps in Bavaria offer everything that kids and parents expect from a holiday camp. Great holiday experiences in picturesque locations, numerous sports, outdoor activities, and lots of fun. All this in combination with age-appropriate English training.
At our holiday camps in Bavaria, the focus is on your kids and the shared feeling of togetherness. Especially for those who are traveling without parents for the first time. There can be some nerves before spending time in a group with peers. Thanks to our relaxed camp atmosphere and the various offers, these nerves quickly turn into an unforgettable vacation experience.
Our pedagogically trained and highly motivated team of native-speaking counselors teaches the participants to enjoy the foreign language. The counselors encourage active speaking in a fun and interesting way. At some of our camp locations, there is an international flair when Spanish and English camps take place at the same time. It's an unforgettable vacation experience for your kids at our holiday camps in Bavaria.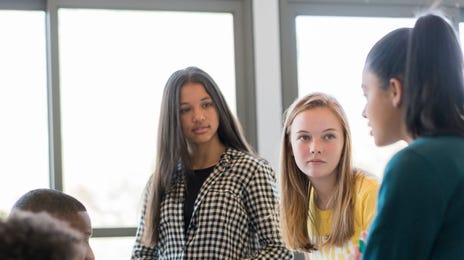 This speaks for our Berlitz language camps in Bavaria
Lively, motivating language training without school atmosphere and pressure to perform
Supervision and language instruction by pedagogically trained native speakers
Great locations at the most beautiful holiday resorts in Bavaria
Varied afternoon program with lots of sports and fun
Water sports, mountain tours, horseback riding, and sightseeing of the most beautiful palaces and castles
In some camps, English or Spanish can be chosen as camp language
Frequently asked questions about our Holiday Camps Bavaria
What accommodation is provided?
The accommodation for our holiday camps in Bavaria vary depending on the location. The kids mostly stay in hostels that are often located directly on the lake. A special experience is offered by the hostel in Niedersonthofen, in rustic alpine lodge style.
There are great leisure facilities on the premises in all accommodation, for example a climbing hall, beach volleyball court, access to the lake, table tennis, or tipi with campfire site.
As a rule, kids stay in shared rooms. Boys and girls rooms are separate.
Are there holiday camps near Munich?
Yes, of course. Holiday camps in Bavaria near Munich take place at Lake Starnberg or Lake Ammer. The camp locations in Lindau or at Spitzingsee are also not too far away from the Bavarian capital, which makes traveling easier.
Our holiday camps in the greater Munich area are available depending on the season and offer. You'll find all latest information in our online shop.
How is the safety of the kids ensured at the camp?
Our experienced and specially trained team of counselors is available for the kids around the clock. In addition, special safety instructions at our holiday camps Bavaria, e.g. for water sports or mountain tours, are of course always given in German. This is how we ensure that all kids understand these important instructions.
Furthermore, there is always a full-time camp director present, who speaks German and is there to help with any concerns.
Do you have any questions about our Language Camps?
Contact us today with your questions and send us a message. There is no obligation on your part. Your Berlitz team will contact you shortly.