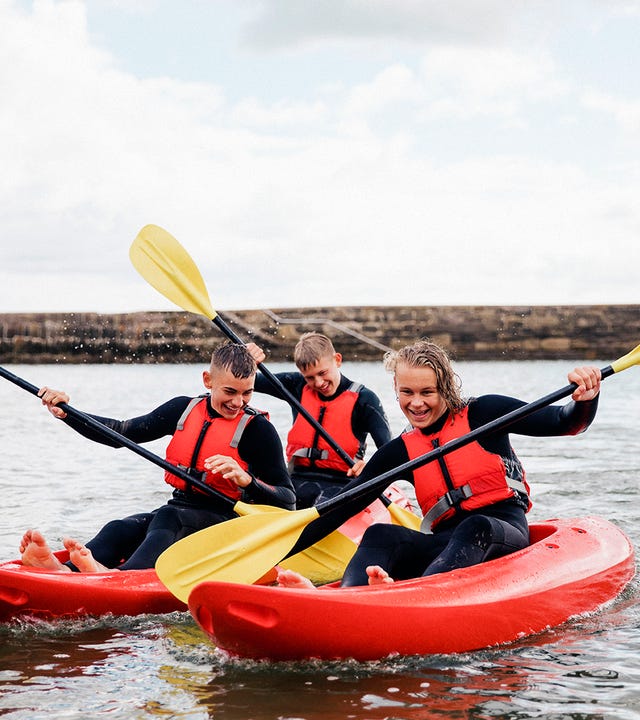 Camp Details
Canoeing / Kayaking / Boating
Fun and Action
Ball and Team Games
Country or State
Jugendherberge Hohe Fahrt
Accommodation
Comfortable wooden huts with 4 beds each, lavabo and WC, 2 shower houses in the middle
Travel Info
Independent Travel
Contact Us
Book a camp!
Description
Lake Eder (Edersee) is one of the cleanest and prettiest lakes in Germany. The lake is ideal for a variety of diverse water sports and the Surrounding area is a paradise for nature lovers. Our camp is based right on the northern shore of the lake. The youth hostel consists of a large main building and several cozy huts occupying 4.5 hectares of recreational grounds on the lakeside.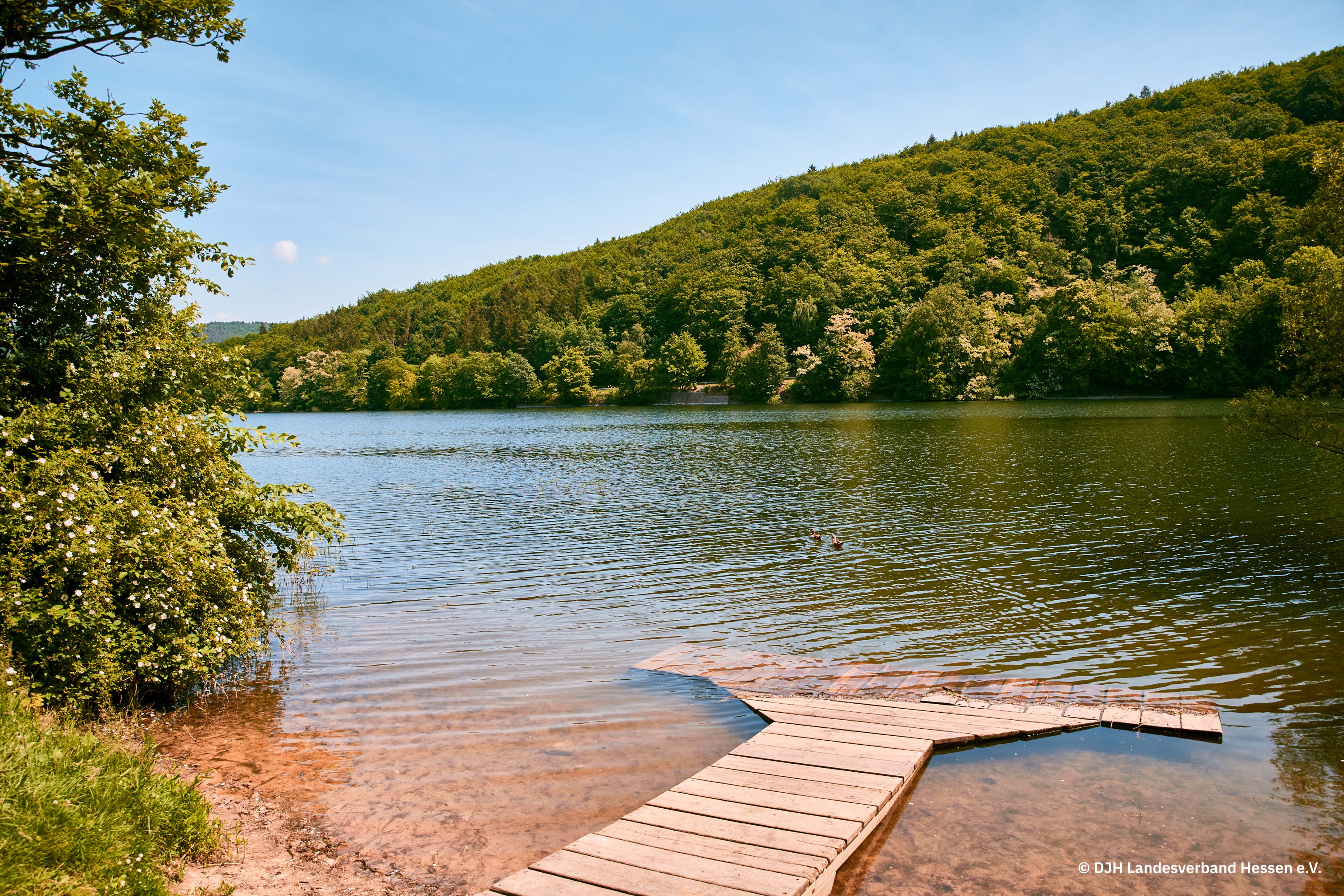 Programs
Activities
5 x 4 morning lessons, 5 x afternoon program and 6 x evening activities in English per week.
You can also relax on the lakeside and enjoy the nature.
Interesting nature discoveries
Ball sports and team games
Canoeing on the pure Edersee lake, swimming included or
Visit Waldeck castle
Hiking and bird watching
In the evening there is a lakeside party, a campfire and a disco.
Program "Canoe" / "Ball Games" / "Team Games"
canoeing on one afternoon on lake "Eder", instructions in German
The hostel's grounds cover 4.5 square kilometers and are ideal for a wide variety of sports and other activities, with football, volleyball and streetball areas, table tennis, basketball, and plenty of grassy areas for games and sun loungers.
Facilities
Accommodation: Jugendherberge Hohe Fahrt
Cozy huts for 4 people with WC and wash basin en suite
Separate shower blocks
Travel information
Ages: 10 - 17
Independent travel
Check In on arrival day: 2:00 p.m. - 2:30 p.m.
Check Out on departure day: 10:00 a.m.
Available Camp Dates
English Camp
10 - 17 years
Canoeing / Kayaking / Boating
Fun and Action
Ball and Team Games
---
Date
31/07/2022 - 06/08/2022
---
---
* Berlitz Language Camps are according to §4 Section 21 a) and b) german UStG tax exempt from VAT.
We accept the following payment methods. Please note, that SEPA payment is only available for German accounts.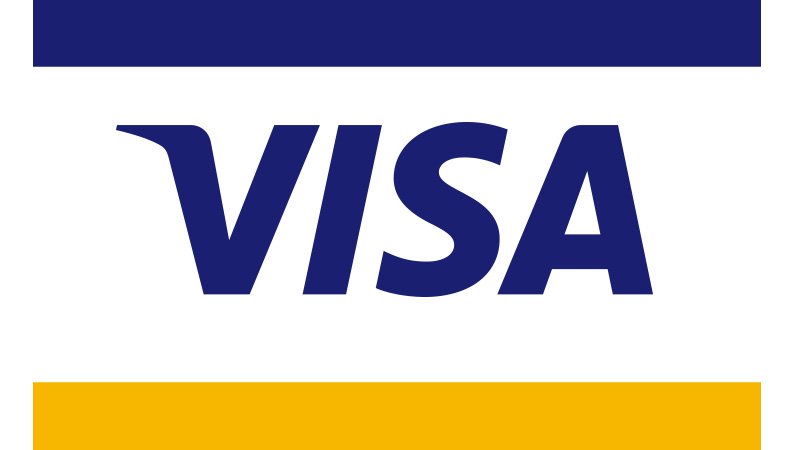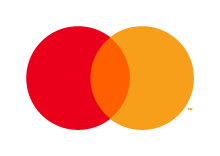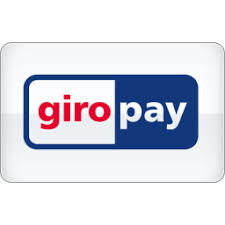 What our customers say
Tessa attended English camp in Wenzigerode last week, and even though she was by far the youngest and most clueless (in regards to English), she had a lot of fun. The horses and other animals were a big hit, of course, but she was also able to pick up a few words of English and is already thinking about going to another camp this summer. I thought the camp was very well-organized (beforehand and during). Sam Watt was a dependable and good director.

Silvana, Kids Language Camp Wenzigerode