Computer camp Magdeburg: o
f Bits and UX
Building a website for your pet? Or develop a computer game yourself? Our computer camp makes it possible! To compensate for the screen time, we go on a tour of discovery in the city or organize a varied leisure program.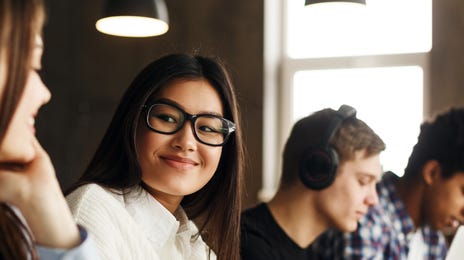 New digital skills in the computer camp
In this holiday camp with an overnight stay, children and teens learn practical IT and digital skills: coding basics, web design or artificial intelligence are just a few possible topics. In the digital workshops, you have to be active and creative yourself! The planning and implementation of small projects trains the participants in areas such as time management, teamwork and problem-solving.
The following digital workshops are available:
Web Design
The web design workshop is all about the latest web-design techniques and tools. Kids and teens develop their own interfaces, taking into account usability, the user experience (UX), and user interfaces (UIs) for the web and apps.
Game Development
Color Switch, The Line Zen, Slip Away – one day, our children will program lots of 3D games themselves by simply dragging and dropping blocks. They can already acquire the skills they need to create games at our workshop. It's literally a gamechanger!
21. – 27. July 2024
06. – 12. October 2024
Artificial Intelligence
Alexa, Siri, Google – magical and incredibly knowledgeable assistants are now part of our daily lives and seem to know the answer to all kinds of questions. But what's behind this artificial intelligence (AI)? And how are computers trained in AI? The artificial intelligence workshop delivers the answers.
27. August – 2. September 2024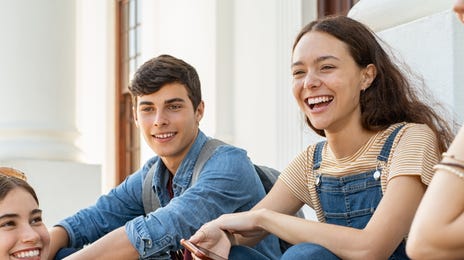 Leisure program: from screen to swimming fun
With a colorful mix of various recreational activities away from the PC, the children and teens are also physically challenged – for example on excursions to the surrounding area, sightseeing, games and fun. The Berlitz team puts together the program depending on the weather, availability and other factors, and it can therefore vary depending on the camp date.
Typical activities at the computer camp
Swimming: Visit to the Nemo Swim World with indoor and outdoor areas for all types of weather.
Sightseeing in Magdeburg: For example, we can see Hundertwasser's Green Citadel near the accommodation.
Shopping or eating ice cream in Magdeburg.
Games and fun in the youth hostel.
We end the day with a varied evening program, such as a games or quiz evening.
Welcome to Magdeburg: this is where we'll be staying
Jugendherberge Magdeburg, Leiterstr. 10, 39104 Magdeburg
Our accommodation
We are accommodated in cozy multi-bed rooms in the Magdeburg youth hostel. For example, a pool table is available for the evenings. The youth hostel scores with its central location in a pedestrian zone and in the immediate vicinity of the Hundertwasserhaus "Green Citadel." The Berlitz Center Magdeburg, where the digital workshops take place during the day, is a 10-minute walk away.
This is Magdeburg
Magdeburg has a lot to offer: Culture and adventure meet in the capital of Saxony-Anhalt. This is precisely what makes the cathedral city on the Elbe a popular starting point for exploration tours. Important sights are the Green Citadel, a colorful multipurpose building designed by Hundertwasser, and the cathedral. But a walk along the Elbe or a stroll through the city center of Magdeburg is also an option.
We're here for you
We're here for you! Simply send us your request through the contact form at the end of the page or give us a call (+49 69 247 525 645, Mon – Fri, 8 a.m. – 5:30 p.m.).

Julia Pakravan, Director Kids & Teens Germany
Available Camp Dates
---
Date
24/03/2024 - 30/03/2024
---
---
---
Date
21/07/2024 - 27/07/2024
---
---
---
Date
27/08/2024 - 02/09/2024
---
---
---
Date
06/10/2024 - 12/10/2024
---
---
* Berlitz Language Camps are according to §4 Section 21 a) and b) german UStG tax exempt from VAT.
We accept the following payment methods: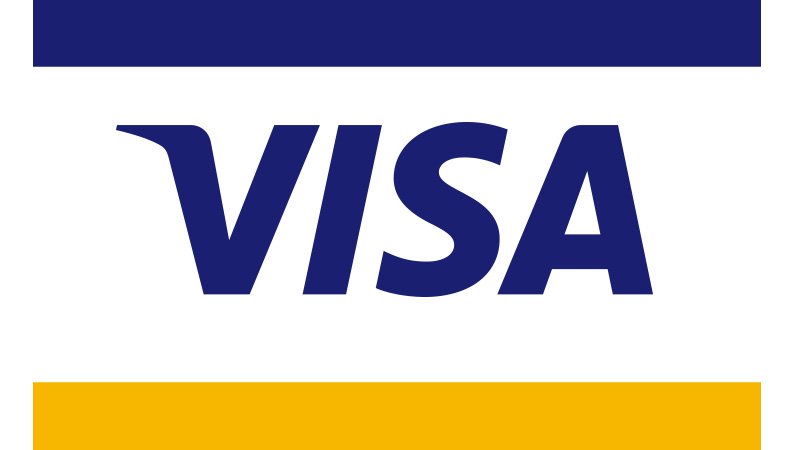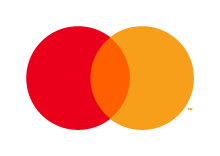 Additional information
Boredom doesn't stand a chance at our Magdeburg holiday camp. Our qualified counselors are always at the kids' side – from the workshops to the varied leisure and evening program.
What sets our teams apart:
Experience in child and youth care
Focus on sports and creativity
Proof of a clean criminal record
Parents will, of course, receive a direct phone number to reach our camp director.
Learning builds up an appetite. For us, that means it's particularly important that all participants at the Magdeburg Berlitz language camp are well fed. Kids will receive three meals a day. Depending on what we have planned for the day, lunch will either be a hot meal or packed lunch. Important: remember to pack a reusable water bottle so that your child can fill it up between meals. Good food is important to us. If your child has any allergies or intolerances, please speak to our team before booking.
Welcome: After getting to know one another, there will be a parents' meet-and-greet in addition to a Q&A session. Kids will receive a welcome package that includes a T-shirt, gym bag, and much more.
Time to say goodbye: On the last day, parents will be able to pick up their kids. Parents can find the exact pick-up time in the travel information they'll receive well in advance. Additional documents, including the camp-made camp magazine and certificate of participation, will be sent to kids and teens after the end of the camp.
Then take a look at our FAQ page where you can find further information about our camps.
We will send further details regarding the packing list, arrival and departure times etc. to you via email after your booking.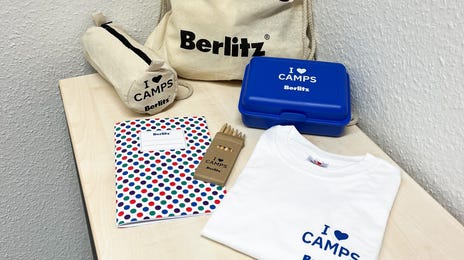 What your children can expect at the Magdeburg holiday camp
Accommodation in shared rooms in the Youth Hostel
Full board (three meals a day)
Digital Workshops about a specific topic, e.g. web design, game development or K.I.
Welcome gift at the start of the camp
Children are looked after in groups with an excellent counselor-child ratio
Do you have further questions?
Then contact us now. Call us at 069 666 089 427 or send us a message. The Berlitz team will get back to you.