Learn languages at Berlitz climbing camps
Mountaineers, look out! The sky is the only limit at a Berlitz climbing camp. Here, amateur climbers can also learn a foreign language. So, in the not-too-distant future, they'll be ready to scale the heights on rock faces internationally – technically and linguistically.
Whether on climbing walls, natural rock faces, or high ropes courses, young campers will experience action and maximum thrills.
At the climbing camp, the foreign camp language will be used throughout the day: our specially trained Berlitz language trainers teach in the mornings, and the foreign language is also actively used in everyday situations.
In addition to language training and climbing experiences, our Berlitz climbing camps offer an entertaining recreational program. Activities such as crafts, sports, and games complete the wide range on offer!
What makes our climbing camps special
Summiteers will certainly not be bored at our climbing camp – thanks to our varied language training and our multi-layered program.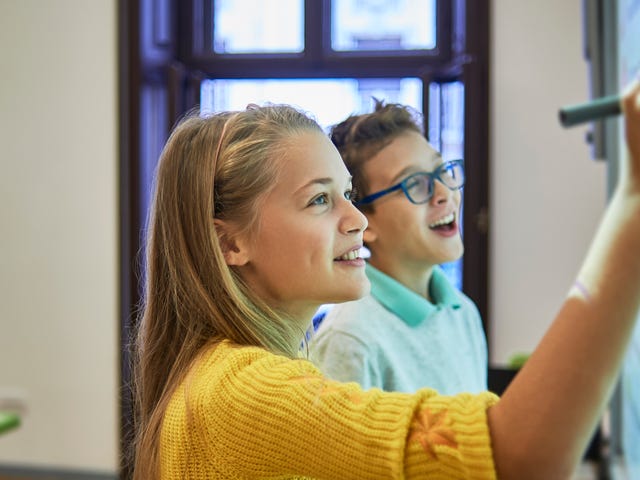 Learning languages
What will it be – English, Spanish, or French? In the mornings, Berlitz language instructors teach the participants their chosen foreign language. The lesson content is presented in a playful and stress-free way: for example, with projects, interactive dialogues, and fun language games. The language knowledge is then put to direct use in everyday camp life.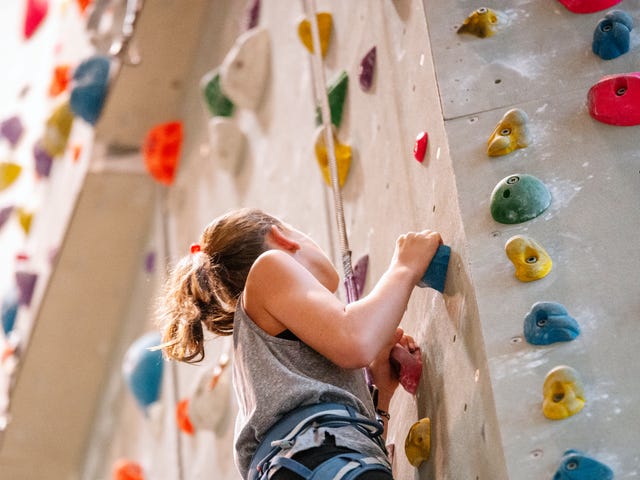 Climbing camp activities
In the afternoon, climbing fun is on the agenda. Climbing presents both a mental and physical challenge. Depending on the camp and location, campers can practice belaying, lead climbing and rappelling on the climbing wall, or venture higher into the high ropes course. Nothing will stop you reaching the summit!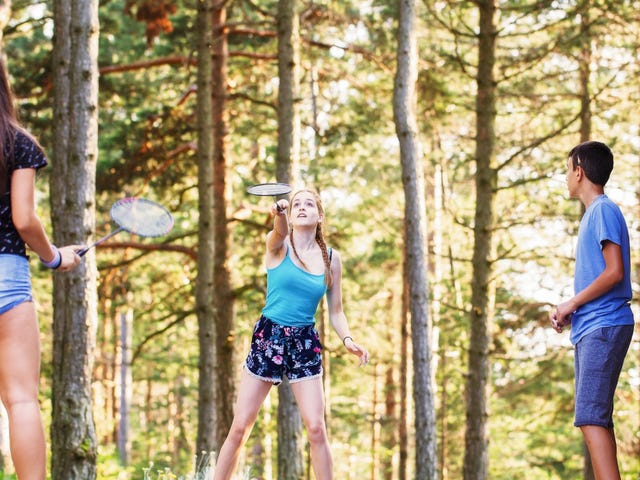 Enjoy your free time
Many additional activities await the climbing camp participants: ball and team games, swimming, street dancing, mini-golf, or excursions into the surrounding area – the offer will vary depending on the location. The campers determine the daily program in consultation with their counselors. In the evening, the day comes to an end around the campfire, or with friendly game and movie evenings.
Our climbing camp concept
The pressure to achieve good grades at school can demand a lot from children and teenagers, and dampen their enthusiasm for learning. Unfortunately, however, enthusiasm is a basic prerequisite for successful language learning.
The upbeat atmosphere and creative learning methods at our climbing camp ensure that campers will once again have fun learning a foreign language.
The proven Berlitz method allows participants to immerse themselves completely in the foreign language, and use it immediately in daily activities. Lesson content is prepared daily by pedagogically trained instructors in 4 lessons of 45 minutes each.
The goal is for participants to use the foreign language as often as possible in conversations at the climbing camp. This happens naturally and helps to break down any inhibitions about using the language actively. This is an incredibly fast and long-lasting way to learn.
The small groups, divided according to age and language level, also provide the best conditions for optimal learning success.
A stay in a climbing camp can be booked for 7 days or 2 weeks. The variety of activities on offer ensure it will never be dull, no matter how long you stay.

For whom are our climbing camps suitable?
Climbers or first-timers: Everyone who wants to get to the top will get their money's worth at our climbing camp. Depending on the camp, it's off to the high ropes course, the climbing park, or the climbing wall. 7- to 17-year-old participants can discover the sport of climbing or further develop their skills.
With or without previous knowledge of the foreign language: It doesn't matter how old the participants are or what their language level is. The latter is determined by means of a placement test at the beginning of each climbing camp. In this way, everyone can be appropriately supported according to their abilities.
Together or alone: Many children and young people would like to go to the climbing camp together with their friends. This is always possible. But a participant coming along solo will also make friends very quickly – no one stays alone for long at a climbing camp.
Parents also get a 10% discount for the second and each additional child when siblings register together.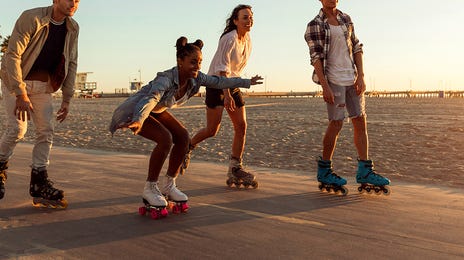 Why go to climbing camp with Berlitz
The ideal combination: foreign language lessons combined with climbing fun
A wealth of leisure activities: excursions, games, and creative activities
Small group language training: foreign language lessons tailored to the children's needs
Total immersion: the foreign language is considered the camp language and is used throughout the day
All-inclusive: At overnight camps, accommodation and full board are included in the price of the trip
Skilled, experienced counselors: round-the-clock support for children and teenagers
Frequently asked questions
Participants in a climbing camp are constantly in communication with each other and with the counselor team – whether on the climbing wall or during the many other camp activities. The counselor team encourages constant use of the foreign language, both in conversation with the team and with each other. This informal atmosphere, combined with our exciting activities, promotes self-confidence in using the foreign language. Of course, for safety reasons, important instructions and guidance will be communicated in German.
The lively, interactive language training guarantees a sense of achievement and motivation in language learning. And children have always spent a lot of time climbing trees, having adventures, and making new friends. Climbing camps are the perfect playground to let out that sense of adventure while learning a language and teaching social skills like collaboration, creativity, socialization, and problem solving.
Climbing is exciting and requires a lot of attention, so campers naturally detach themselves from technology and focus on adventures on the rock walls. The other leisure activities at a Berlitz climbing camp also leave little time for hours spent browsing social media channels.
Do you have any questions about our language camps?
You can contact us right away – just send us your message here! Your Berlitz team will get back to you shortly.