Your application at Berlitz
We respect the time and effort you invest in your application. So we also treat your application with the utmost diligence and, despite the time this takes, still promise to respond quickly. One of our key priorities is to ensure that the position you interview for is the right one for you, and that we can be sure that you'll feel at home in the Berlitz team.
Outside of your job-specific qualifications, we expect you to feel enthusiastic about our services, and to bring on board commitment, energy, professionalism, team spirit and a positive attitude toward your work that reflects the notion of "identifying opportunities in challenges." Your job application process will depend on the specific position you are interested in.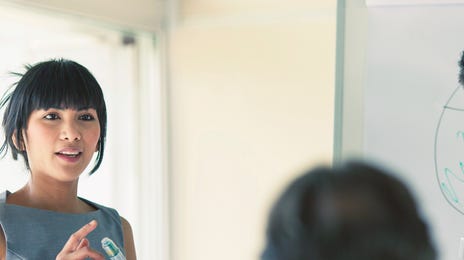 Application for instructors
The recruitment of instructors takes place directly at our Berlitz centers. You can then apply directly through the individual e-mail. At this time, we can only consider applications from candidates who officially reside in Germany with EU citizenship or a valid working permit.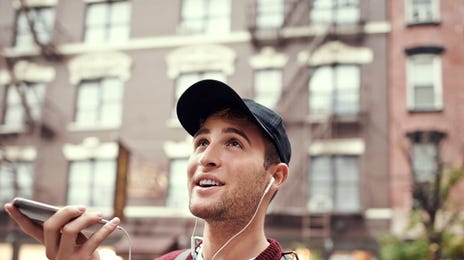 Application for other positions
If you are interested in a position as Center Director, Corporate Consultant, Customer Service Representative, Sales Trainee, or Sales Intern, or if you are interested in joining the team in our headquarters, please apply to our HR department in Frankfurt.
The Application Process
Should you have any questions regarding our application processes or any advertised job openings, please contact Carolin Teuber and Nadine Godwin, Recruitment: jobs@berlitz.de.
Once you have applied to one of the positions listed on our job portal or we have received your speculative application at jobs@berlitz.de, we will contact you to confirm we have received your application. Our HR team will then carefully review your documents. These should include a cover letter and a complete resume. It is important for us to see why you are interested in Berlitz, what qualifies you for the position in question and what you might expect of us as an employer.
If we think you are a suitable match for our position, you will be invited to a telephone interview. This initial conversation offers both parties the opportunity to get to know one another better. You can use the opportunity to explain what motivated you to apply at Berlitz, why you look forward to a new professional challenge, what you see as your core strengths and what you might expect from us. This is also perhaps a good time to address things such as your starting date, salary expectations and any other questions you may have about the position.
So you liked what you heard during the telephone interview and so did we? Then we look forward to meeting you in person at Berlitz. The interview will be held at the center for which the opening was advertised. Naturally, this means you will have a chance to meet your potential new boss. The aim of this meeting is for both parties to get a personal impression of one another and to ensure that both parties have realistic expectations of each other.
Depending on the position and location, a second meeting may take place in our Head Office in Frankfurt. It is important that our HR managers and managing directors also have an opportunity to meet our new colleagues personally. This interview will center around you – your personality and skill set – and will give you the opportunity to address any other important organizational aspects. At this stage, we will also invite you to ask any further questions you may have. After this final meeting, it's decision time – for you and for us!
If we decide to offer you the position, we will make you an offer and will be pleased to answer any questions you have regarding the contract. Once we have received your signed contract, we will start to prepare you for your new position with Berlitz.
We plan every aspect of getting you started with the utmost care – from sending you our welcome package to informing your colleagues and preparing your place of work. You can rest assured that we are pleased to welcome you on board and look forward to working with you. Your colleagues will then take you through our processes step by step, giving you all the information you need to quickly start in your new role. Your induction program is underpinned by on-the-job training, which is usually spearheaded by your boss, an experienced co-worker or both. Depending on your position, you may receive additional training (e.g., product training, sales training, personal training).
Additional Information for Applications from Abroad
Should you have any questions regarding our instructor application process, please contact Carolin Teuber and Nadine Godwin, Recruitment: jobsingermany@berlitz.de.
Having an external teaching certificate will qualify you to teach some classes that you would not be qualified to teach otherwise, however, having one is not obligatory. For English, we will assist you in receiving third party certification within the first year of working for us.
Berlitz will provide you with a letter stating that we would like to offer a freelance position at the company upon successful completion of training. Be aware, the visa application process can take up to 3 months and there is no guarantee that it will be successful. Therefore, most centers prefer candidates who are already in the country.
If the outcome of the interviews is successful for both parties and you have the required documentation to live and work in Germany, you will be invited to the Berlitz Initial Training. This training is free of charge, is held over 8 working days, and you will get to know our materials and learn our teaching method.
You will be given a freelance agreement on successful completion of the Berlitz Initial Training and we will be glad to answer any questions you may have regarding it. Once we have the signed agreement and you have provided bank details, you are ready to start your new position at Berlitz!