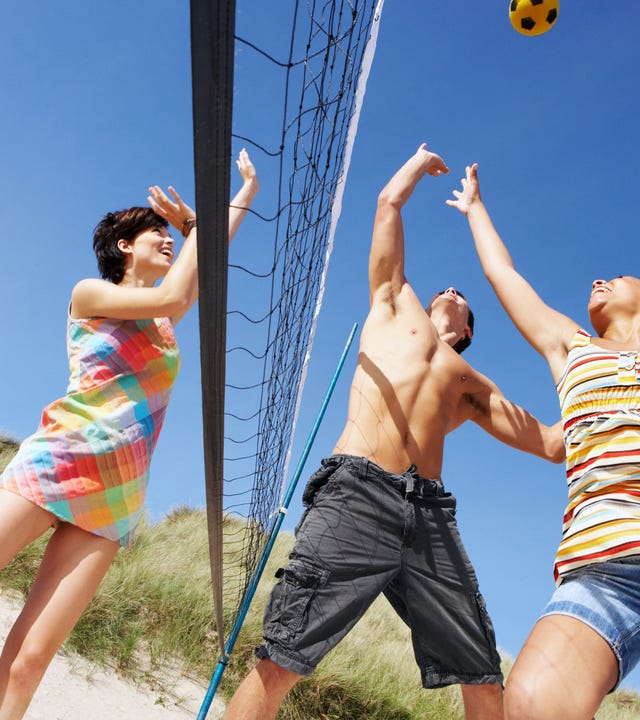 Camp Details
Location
Jugendherberge Fehmarn
Travel Info
Independent Travel
Group transfer Lübeck - Fehmarn
Description
Welcome to the sunny island of Fehmarn...
...where you have a varied mix of exciting summer activities e.g. visit a water park on the beach with 40 different parcours (diving tower, climbing walls, slides etc.), go on an island bike tour, shopping in Burg, an excursion to the marine center of paddling boating. You spend the night in colorful log cabins and have use of all of the house facilities, e.g. the large sports field, goal board, table tennis and foozball. Team games, creative workshops and evening programs like BBQ and Movie Night are also planned.
Are you ready for an unforgettable vacation?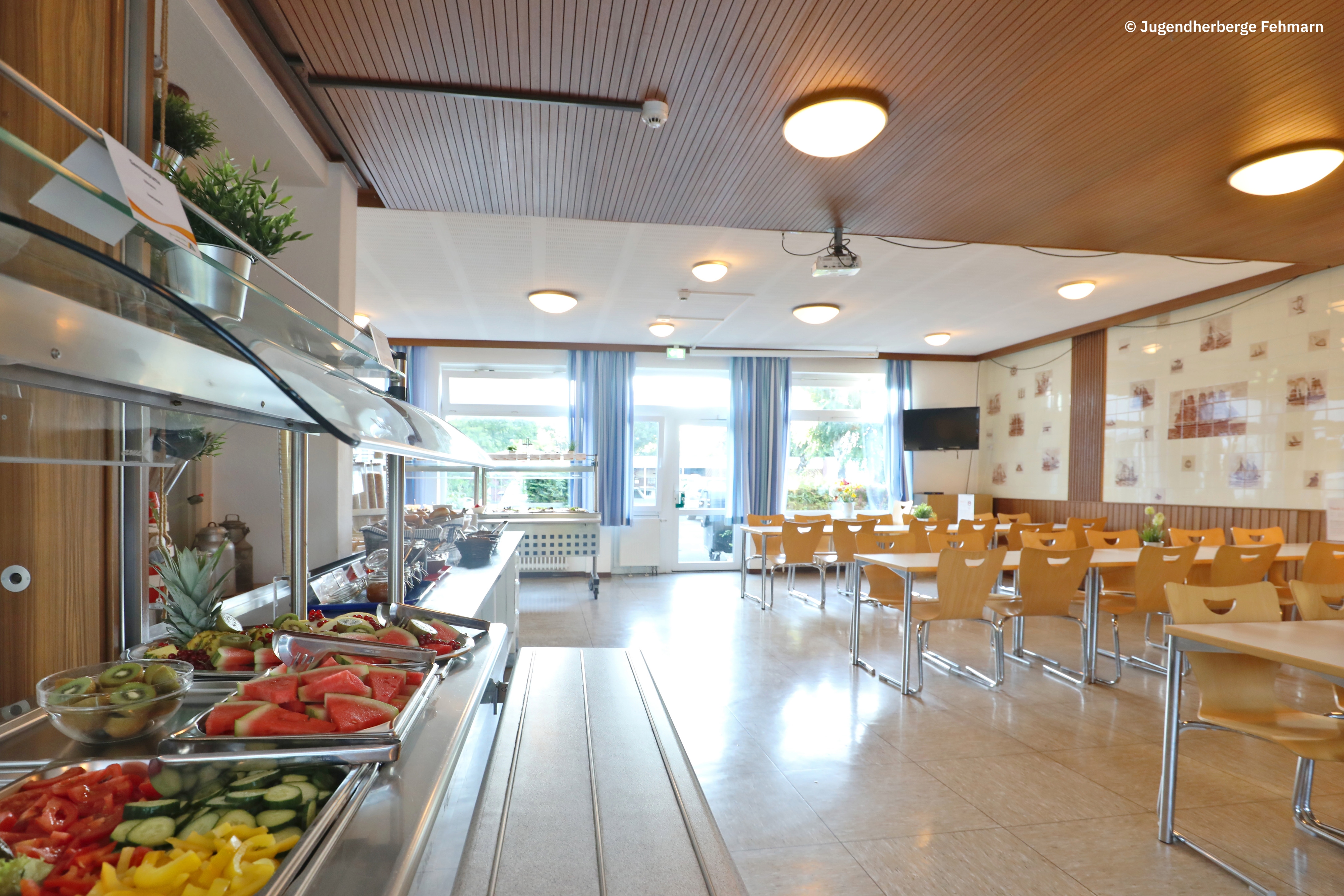 Programs
All programs
Per week 5 x 4 morning lessons in small groups of ca. 12 students
5 x afternoon program and 6 x evening activities per week supervised in the target language by our team (where necessary instructions/safety briefing in German)
Sporty activities, e.g. football and table tennis
Sun bathing and swimming in the Baltic Sea, Water-Balloon-Battle, Beach Olympics, Beach-Volleyball and Sandbuilding competition
Night walk, BBQ, Disco- or Movie Night
Shopping in Burg
Creativ-Workshops and Team games
Program "Fun & Action" on the Beach
In summer water activities (e.g. SUP Training)
Alternatively, there are movie or music workshops on two afternoons over Easter and autumn
Cool mix of beach and sports Activities
Other activities see "all programs"
Transfer Lübeck-Fehmarn accompanied by one of our Berlitz counselors for 80,-€ bookable.
Meeting point: On the day the camp starts in front of the bakery "Junge, Die Bäckerei am ZOB" Hansestraße 12, Lübeck. The Berlitz Counselor will wear the Berlitz Logo. The trip in company of our Berlitz counselor is by bus to Fehrman. The luggage will be transported directly to camp.

Meeting time in Lübeck: 11:30am
We cannot wait for children so please be on time!
Transfer back Fehmarn- Lübeck accompanied by one of our Berlitz counselors for 80,- € bookable.
Pick up of the children at the end of camp day in front of the bakery "Junge. Die Bäckerei am ZOB", Hansestraße 12, Lübeck. Luggage transport and trip accompanied by Berlitz counselor by bus to Lübeck.
Arrival in Lübeck: 11am
Please pick up your children on time! A delayed pick up puts a great burden on our Berlitz counselors and will be billed accordingly.
Information for the transfers:

Minimum participants needed for transfer: 4 per transfer two weeks before camp start.
Changes due to timetable changes or similar may occur.
A non-available transfer does not justify a cancellation of the camp booking.
Please pack the luggage in a way that can easily be transported (e.g. backpack or a suitcase with wheels)
Available Camp Dates
---
Date
16/07/2023 - 22/07/2023
---
---
---
Date
22/07/2023 - 28/07/2023
---
---
---
Date
30/07/2023 - 05/08/2023
---
---
---
Date
05/08/2023 - 11/08/2023
---
---
---
Date
13/08/2023 - 19/08/2023
---
---
---
Date
15/10/2023 - 21/10/2023
---
---
* Berlitz Language Camps are according to §4 Section 21 a) and b) german UStG tax exempt from VAT.
We accept the following payment methods: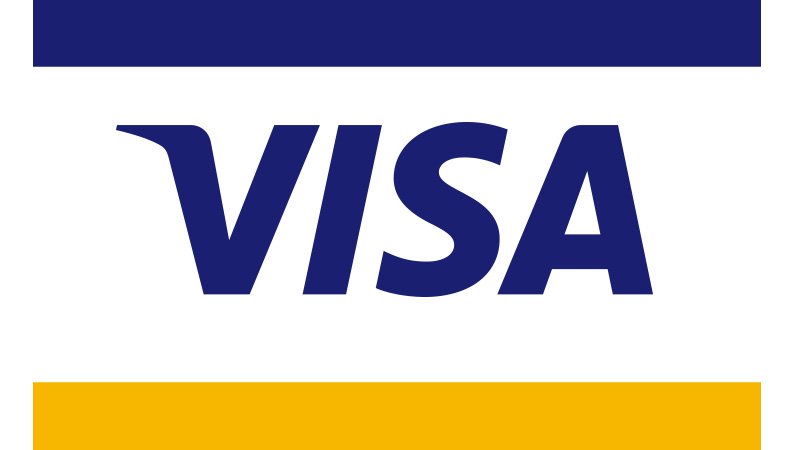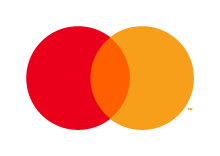 What our customers say
My daughter Jennifer was in Fehmarn during the first week of the 2019 summer holidays and had a wonderful time. She would have liked to stay there! Great kids and amazing camp counselors. Dave from Ireland led her group. The projects and activities were simply marvellous! According to my daughter, she developed a very good understanding of English and in a short amount of time, found it very normal to communicate in English. A huge difference compared to normal lessons in school!

Jennifer's Mom, Kids Camp Fehmarn
Do you have questions about our camps?
Then contact us today and send us your message here. Your Berlitz team will contact you shortly.