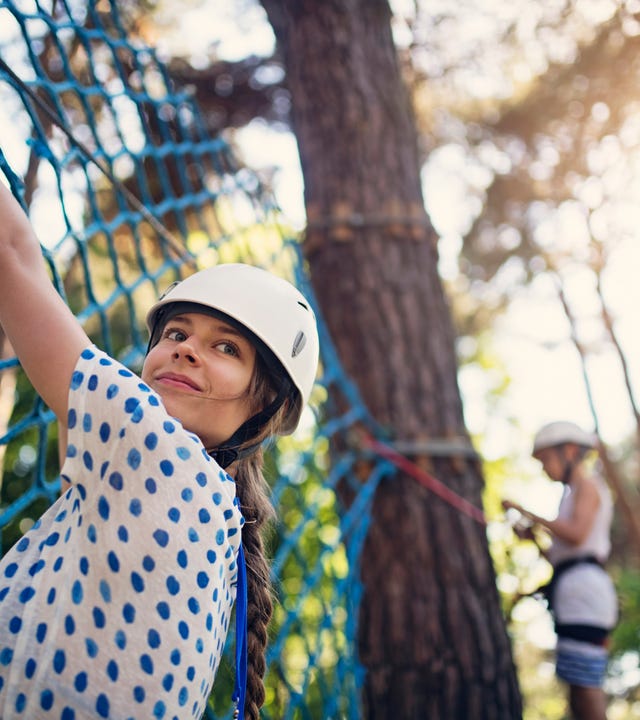 Camp Details
Climbing
Fun and Action
Ball and Team Games
Creative Workshops
Country or State
Haus Saron
Accommodation
4 people per room with shared showers and WCs
Travel Info
Independent Travel
Contact Us
Book a camp!
Description
Fantasy, fitness and fun!
Wildberg is situated south of Pforzheim in the northern part of the Black Forest and is the home of the biennial "Shepherds' Festival and Race". Our accommodation, House Saron, is located at the edge of the forest and provides everything we need for a successful camp: a spacious building all to ourselves, large rooms for group activities, our own kitchen and a large outdoor area with a basketball and volleyball court, several trampolines, table tennis tables, slacklines, a climbing wall and a barbecue hut.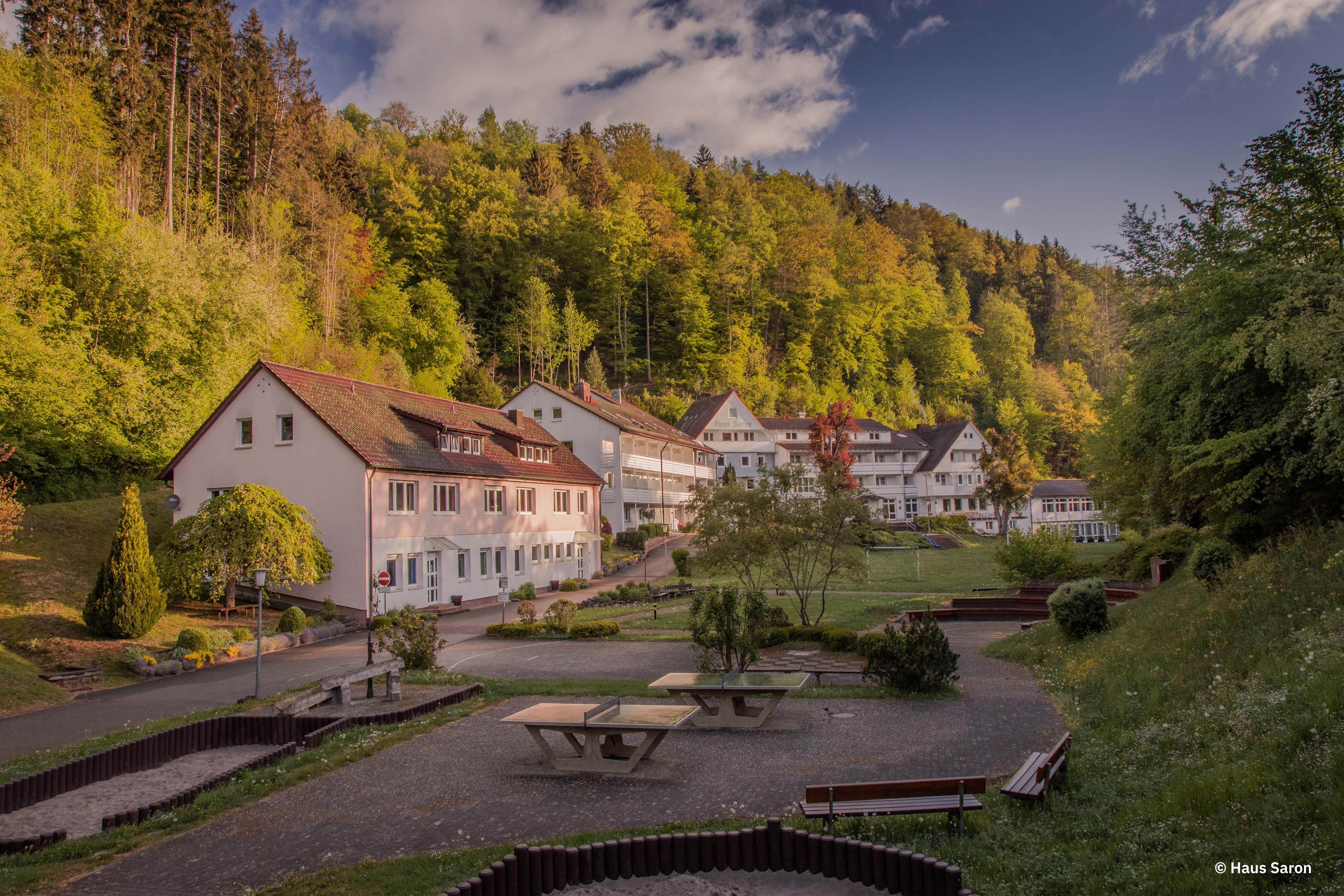 Programs
Activities
Language training on 5 days per week, daily 4 x 45 minutes lessons in small groups of max. 12 students
Supervised afternoon program and evening activities in the target language (safety instructions and explanations in German where needed)
Our camp motto in Wildberg is Fun & Action - all activities are supervised and carried out solely in the target language. The participants can choose every day from a wide range of leisure activities, our counselors bring in their various talents and creative ideas to put together afternoon and evening programs that the kids and teens will enjoy. Whether through sports, team games or creative, age-appropriate workshops and fun evening activities, our focus remains set on our common goal: "Learning by speaking"
Popular activities in our Wildberg camp include e.g.:
One afternoon on the high rope course in "Nagold": 6 different courses and the highlight, the 640 m long Super Zip Line.
Handicraft work with natural materials
Soccer, volleyball, basketball
Creative workshops, handicrafts
Team building activities, e.g. Wacky Olympics and Scavenger Hunt
Evening barbecue
Disco party at the house
Facilities
Accommodation: Freizeitheim House Saron
Rooms with 4 - 6 beds
Shared bathroom facilities down the hall
Travel information
Ages: 7 - 17
Independent travel
Arrival: 1:30 - 2:00 p.m.
Departure: 10:00 - 11:00 a.m.
Available Camp Dates
English Camp
7 - 17 years
Climbing
Fun and Action
Ball and Team Games
Creative Workshops
---
Date
06/08/2022 - 12/08/2022
---
---
* Berlitz Language Camps are according to §4 Section 21 a) and b) german UStG tax exempt from VAT.
We accept the following payment methods. Please note, that SEPA payment is only available for German accounts.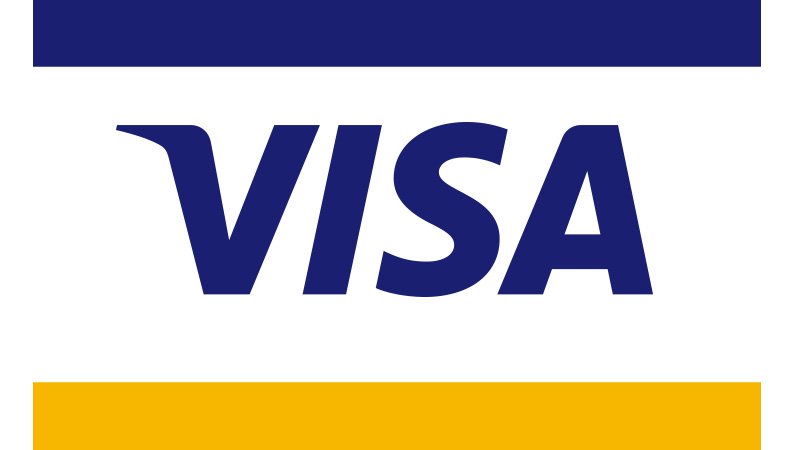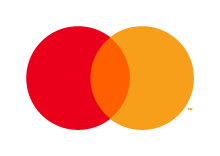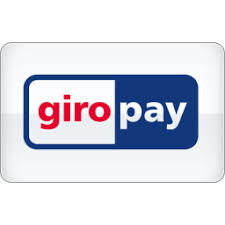 What our customers say
Tessa attended English camp in Wenzigerode last week, and even though she was by far the youngest and most clueless (in regards to English), she had a lot of fun. The horses and other animals were a big hit, of course, but she was also able to pick up a few words of English and is already thinking about going to another camp this summer. I thought the camp was very well-organized (beforehand and during). Sam Watt was a dependable and good director.

Silvana, Kids Language Camp Wenzigerode