Why you should learn Spanish with Berlitz
Berlitz is one of the oldest and best-known language schools in the world. Through our many years of experience, we have developed efficient learning methods and course formats, allowing our students to learn Spanish in a particularly flexible, uncomplicated way, according to their own needs. We have the right course for every learning type, every learning speed and every language level.
Find your perfect Spanish language course
Online Spanish Language Courses
With our online Spanish language courses, you can learn Spanish flexibly - no matter where you are. Thanks to our wide range of courses, you decide how intensively, how often and how independently you want to learn.
Learn Spanish in person
You will also benefit from our innovative learning techniques during classroom instruction at one of our Berlitz language schools. Classes are always supervised by our experienced, native-speaking Berlitz language trainers.
How to learn Spanish most effectively
Step 1: Find out about the different Spanish language courses we offer.
Step 2: Contact us! Together we will find out at what level you currently speak Spanish and which program best fits your needs.
Step 3: Enroll in your chosen Spanish program and stay on the ball.
Step 4: Practice regularly, especially speaking.
Step 5: You will receive constant feedback so you can continually improve.
The right Spanish language course for everyone
Learn beginner Spanish: Choose this Spanish language course if you speak little or no Spanish.
Learn advanced Spanish: Choose this Spanish language course if you already speak Spanish and want to improve your skills.
Learn Spanish for Kids: This Spanish language course is ideal for children.
Learn Spanish for Companies: If you want to learn Spanish together as a company, this is the language course for you.
Learn Spanish for exams: You can also easily prepare for an English test with us.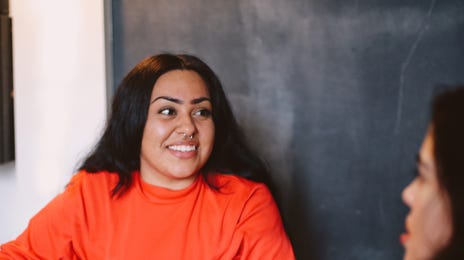 Why learn Spanish?
Over 400 million people speak Spanish as their native language.
Spanish has a bright future in terms of popularity.
It improves your job opportunities.
Spanish is easy to learn and pronounce.
You can communicate better with local people when traveling.
FAQ
Self Study: With our Berlitz Connect Classic platform, you can learn grammar, vocabulary and listening comprehension when it suits you best. You can set your preferred topics of focus. You can also track your learning success and compete with other community members. The language platform enables you to learn Spanish in an even more innovative, interactive and dynamic way. 
Live Online: In these online Spanish lessons, the same learning content is taught as in the face-to-face lessons - without any loss of quality. The lessons take place on fixed dates, which you can choose yourself. Online tools are available to you for the preparation and the review of the online Spanish language course. This language class is therefore an excellent mix of independent and guided learning.
Blended Learning: The content of the live language training and the self study phases are precisely coordinated to achieve quick and long-lasting success. With a blended learning course you have the opportunity to optimize your learning success yourself and can learn independently without having to forego the personal exchange with a teacher.
If you are looking for even more detailed information about our programs and answers to frequently asked questions, you can read all about our online Spanish courses here.
Learn Spanish in a group class: Learning Spanish together is much more fun! In our realistic role-plays, you will not only learn to speak the language but also to understand it and to apply your newly learned skills directly. In a group course, you can motivate and support each other and close any knowledge gaps directly together with the teacher.
Learn Spanish with private lessons: In private lessons, you will achieve the fastest learning results. Your Spanish teacher can completely adapt to your needs and design the Spanish lessons according to your learning style. You will receive constant feedback, the speaking portion is very high and you will have enough time to find out together where your linguistic strengths and weaknesses lie. 
Find a Berlitz language school near you now and get started with your Spanish course.
Learn Spanish with Berlitz
Contact us today with your questions. We can work together to find the course that's right for you – with no obligation on your part. Your Berlitz team will contact you shortly.