Learn German and open doors!
This German language training is for 16-27 year-old immigrants. The program begins with a German course in 9 modules. Anyone who already speaks German can begin in a higher module. The prerequisite is a written and oral placement test.
Still no entitlement? We'll help you with your application.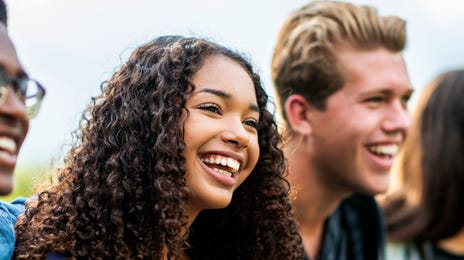 Advantages:
Learn to communicate in all major areas of daily life
Instruction takes place in small groups with 10 to 15 peers
Current and interesting subjects make lessons fun and increase motivation
A practice phase gives you the opportunity to apply previously acquired knowledge in authentic situations
Benefit from continuous social and educational support
Travel costs to the course location can be reimbursed.
You can obtain information from
The Foreigners' Office (Ausländerbehörde)
The job center, welfare agency
The Federal Office for Migration and Refugees (BAMF)
The Federal Refugee Office (for ethnic German resettlers)
Immigration counseling
Who are the courses for?
Immigrants between 16 and 27 years of age, no longer of compulsory school age
Ethnic German resettlers
Germans with a migration background
EU citizens
Asylum seekers in asylum procedures and tolerated persons
Final certificate
DTZ German Test for Immigrants (telc)
Test "Living in Germany" (BAMF)
Your questions about subsidized continuing education
Contact us today with your questions. We will work together to find the course that suits you best. Your Berlitz team will get back to you shortly.