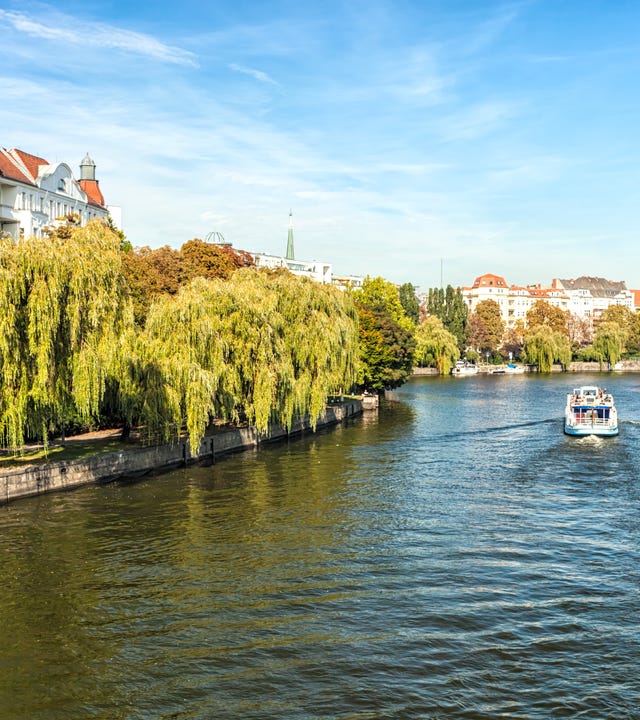 Berlin Charlottenburg Language Center
Address:
"Neues Kranzler Eck", Kurfürstendamm 21
10719 Charlottenburg, Berlin
Office Hours:
Monday - Thursday

08:00 - 19:30

Friday

08:00 - 18:30

Saturday

09:00 - 13:00
Welcome to the Berlitz language school in Berlin Charlottenburg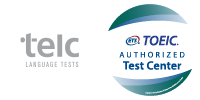 Berlitz Berlin Charlottenburg is located directly on the famous Kurfürstendamm avenue, inside the Kranzler Eck center. The Berlin Zoological Garden and the Kaiser Wilhelm Memorial Church are located in the immediate vicinity of the language center. Our central location and attractive customer lounge with a view of the bustling Kurfürstendamm make our Charlottenburg Berlitz Center especially appealing to many participants. And of course our customers also love the wide selection of courses offered here. Whether you'd like to learn a language for professional or personal reasons, at Berlitz you're sure to find the perfect class. At all Berlitz language schools, we make a point of fostering active speaking abilities, addressing topics that are relevant to everyday life, and offering a high degree of flexibility so you can make rapid and lasting progress.
These are some of the languages you can learn with Berlitz Berlin Charlottenburg:
Why you should choose the Berlitz Center in Berlin Charlottenburg
Language tests: In our Berlitz Center in Berlin Charlottenburg, you can take prep courses for the TOEIC, LCCI, telc B1-C1, TOEFL, and Cambridge language examinations. Plus our language school in Charlottenburg is an official test center for the TOEIC, telc B1-C1, and DTZ language examinations.
State-subsidized courses: We offer BAMF-subsidized German for Professional Purposes (DeuFöV) and integration courses. In addition, you can participate in German, English, French, and Spanish courses (individual instruction) as well as group courses with a business focus, for example English for business (TOEIC). We'll be happy to advise you.
Well-equipped: The Berlitz Center in Berlin Charlottenburg is located on the 4th floor (4. OG) and can be reached by elevator. Here you'll find all sorts of conveniences, like a coffee machine, water dispenser, and five computers, as well as a customer lounge that offers a spectacular view of the Kurfürstendamm.
Easy to reach: If you come by car, you can park in the Kranzler Eck underground parking garage (entrance on Kantstraße). If you take public transportation, the Kurfürstendamm and Zoologischer Garten stops are within walking distance.
Your Berlitz Team in Berlin Charlottenburg
Franz-Enver Möck
Senior Center Director 
Your contact for all language courses, either directly in the Berlitz Berlin Charlottenburg center or in the Online Classroom.
Roxana Buchner
Manager Corporate Services 
Your contact for business trainings.
Susanne Wörner
Manager Corporate Services
Your contact for business trainings in Berlin.
Virtual tour through the Berlin Charlottenburg language school
FAQs
Does Berlitz Berlin Charlottenburg also offer language courses for kids?
Besides weekly classes for kids and teens (ages 10 years and up), we also offer vacation courses for the 12+ age group. At the Berlitz Center in Berlin Charlottenburg, kids and teens can also participate in programming classes offered through the Berlitz Digital School, either in person or Live Online.
Is the Berlitz Center in Berlin Charlottenburg wheelchair accessible?
You can reach our language school in Berlin Charlottenburg by elevator, and the classrooms are also accessible to individuals in wheelchairs.
What training formats are offered?
Berlitz Berlin Charlottenburg offers many different course options. You can either learn a language via group courses, individual instruction, online, or by combining our Online Classroom with lessons in the center. We're happy to help you find the perfect solution for you.
Is it possible to sign up for a language course with a friend?
You are welcome to sign up for one of our group courses with a friend. If you would like to take part in language instruction with just one other person, we recommend that you sign up for a semi-private course. This allows you to learn intensively in a group of two.
Find out more
Contact us today with your questions. We can work together to find the course that's right for you – with no obligation on your part. Your Berlitz team will contact you shortly.