Why you should learn Italian with Berlitz
Learning a new language is always a challenge. In order to master this together with you, we have developed the best learning methods through our years of experience, so that you can learn Italian quickly and efficiently and we can provide you with the support you need. You can perfectly integrate our Italian language courses into your everyday life due to the many different course formats that allow you maximum flexibility.
Find your perfect Italian language course
Online Italian Language Courses
With our online Italian language courses, you have the freedom to learn Italian wherever you are and in a particularly flexible way.
Learn Italian in person
This Italian language course takes place on-site at one of our Berlitz language schools. You will always be supported by one of our language trainers and receive immediate feedback.
How to learn Italian most effectively
Step 1: Find out about the different Italian courses we offer.
Step 2: Contact us! Together we will find out at what level you currently speak Italian and which program best fits your needs.
Step 3: Sign up for your chosen Italian program and stay on the ball.

Step 4: Practice regularly, especially speaking.
Step 5: You will receive constant feedback so you can continually improve.
The right Italian language course for everyone
Learn beginner Italian: This language course is suitable for all beginners who have little or no knowledge of Italian.
Learn advanced Italian: This language course is suitable for all advanced students who want to improve their Italian language skills.
Learn Italian for Kids: This language course is suitable for all children who would like to learn Italian.
Learn Italian for Companies: If you want to learn Italian together as a company, this is the perfect language course for you.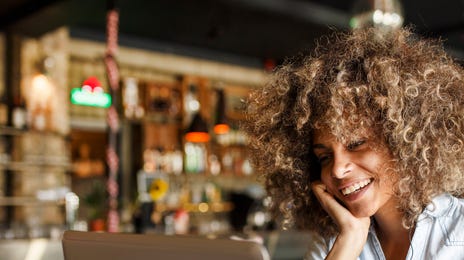 Why learn Italian?
It is relatively easy to learn Italian. Especially if you already speak another Romance language.
Italy is one of the most popular destinations in Europe.
Italian is the language of music lovers.
Learn to better understand Italian cuisine.
Italian is the language of love.
FAQ
Live Online: These Italian lessons take place with one of our native-speaking Berlitz trainers in the Berlitz Online Classroom. So if you want to learn Italian online but don't want to miss the personal attention and interaction, this language course is best for you - no matter where you are.
Here you will find additional information on how to learn Italian online with Berlitz - read all about answers to common questions and the benefits our online courses offer.
Learn Italian with group lessons: The Italian group lessons take place in small groups of 3 to 6 participants. With small groups, we want to ensure that the needs of each participant can be met and that the lessons take place in a personal atmosphere. This is the best way to motivate and help each other and to master new challenges together.
Learn Italian with private lessons: One-to-one lessons are probably the most intensive and effective way to learn Italian. You will enjoy the full attention of our language teacher. You are in a constant exchange, receive immediate feedback, can perfect your pronunciation and arrange the learning content according to your wishes.
Find a Berlitz language school near you now and get started with your Italian course.
Learn Italian with Berlitz
Contact us today with your questions. We can work together to find the course that's right for you – with no obligation on your part. Your Berlitz team will contact you shortly.