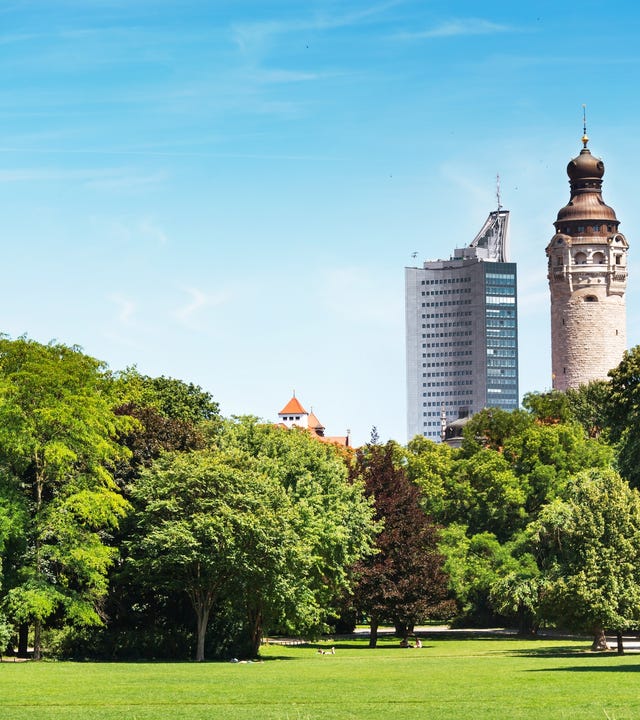 Leipzig Language Center
Address:
Petersstraße 32/34
04109 Leipzig, Saxony
Welcome to the Berlitz language school in Leipzig
Our Berlitz language school can be found in the heart of Leipzig, close to St. Thomas Church, the Gewandhaus concert hall, Auerbachs Keller restaurant, and Barfußgasse lane. In addition to this central location, many of our course participants particularly appreciate our skilled and helpful team of instructors, who teach classes with a lot of enthusiasm, commitment, and attention to interesting topics. Instead of simply working through each page of a coursebook, our instruction has plenty of room for dialog and questions. Our language courses are taught by different native-speaker instructors. This means that you not only learn different accents, but also improve your intercultural understanding, which is an important component of our instruction at the Leipzig Berlitz Center. From the very start, you are exposed to everyday language and the cultural context.
These are some of the languages you can learn with Berlitz Leipzig:
Why you should choose the Berlitz Center in Leipzig
Well-equipped: Berlitz Leipzig is located in the Haus Drei Könige, a former trade fair building. We have a student lounge with a coffee machine, water dispenser, and several computers that are available for course participants to use free of charge.
Easy to reach: You can park your car at the Petersbogen shopping center, which is right next door to our Leipzig language center. If you use public transportation, the Wilhelm-Leuschner-Platz tram and light-rail stop is less than 500 meters away.
Courses for kids and teens: The Leipzig Berlitz Center offers weekly language courses and vacation courses for kids and teens ages 7 years and up, as well as programming classes through the Berlitz Digital School.
State-subsidized courses: Our Berlitz Centers are accredited educational institutions, which means that you can apply for state funding for many of our language courses – for example, from BAMF for our German for Professional Purposes courses (B2 and C1) or integration courses (B1). Courses such as English on the job, English for managers, English for the office, German for the office, and German for nursing professions are eligible for the AVGS training voucher from the Federal Employment Agency.
International language examinations
Berlitz is a certified partner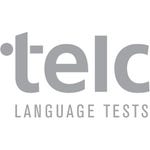 Your Berlitz Team in Leipzig
Claudia Kaupisch
Senior Center Director
Your contact for all language courses, either directly in the Berlitz Leipzig Center or in the Online Classroom.
Winnie Schmidt
Unit Corporate Consultant Saxony/Saxony-Anhalt
Your contact for corporate training in Saxony and Saxony-Anhalt.
Aleksandra Rąbel
Manager Corporate Services
Your contact for corporate training in Eastern Saxony.
Virtual tour through the Leipzig language school
FAQs
Are special language examination prep courses offered at the Leipzig Berlitz Center?
Our Leipzig language center offers prep courses for all official language certificates such as TOEFL, TOEIC, telc, WiDaF, TFI, and Cambridge Certificates. Our native-speaker language instructors have extensive experience in helping course participants prepare for specific examinations with the necessary learning materials.
Do you offer courses for companies as well?
Berlitz is a trusted partner of over 4000 company customers. Our corporate sales team supports companies in and around Leipzig and will be happy to advise and assist you in finding the perfect course for your company.
What official language exams can I take at the Leipzig Berlitz Center?
You can sit e.g. for the telc German, TOEFL, or VPET (formerly LCCI) examinations right at our language school in Leipzig.
Do I have to buy my course materials myself?
The cost of the learning materials, which are provided by the Leipzig Berlitz Center, is included in the course fees.
Find out more
Contact us today with your questions. We can work together to find the course that's right for you – with no obligation on your part. Your Berlitz team will contact you shortly.