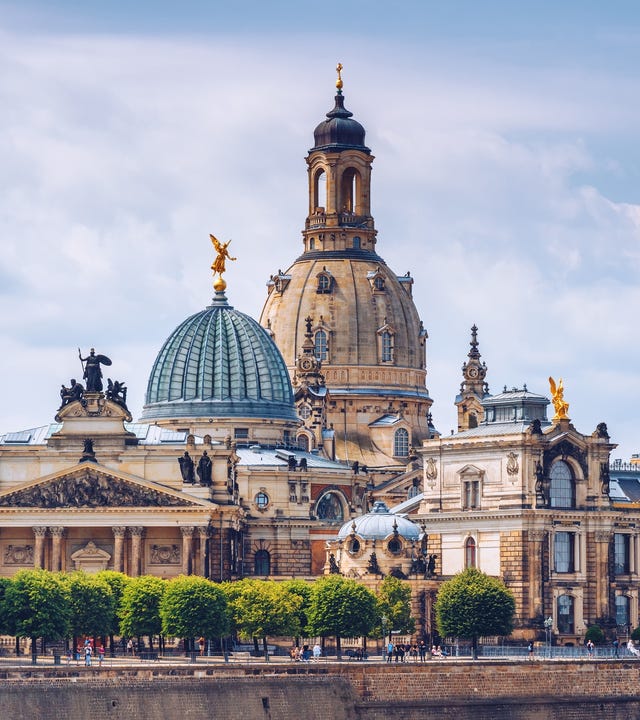 Dresden Language Center
Address:
Altmarkt-Galerie Webergasse 1, Haus B/2
01067 Dresden, Saxony
Office Hours:
Monday - Friday

08:00 - 18:00
Welcome to the Berlitz language center Dresden

Our Berlitz language center is located in Dresden city center - in the heart of the city. Our location in the famous Altmarkt-Galerie makes us easy to find. Our team of international language instructors provides you with what makes Berlitz so special: language and culture - quickly and successfully learned using the tried-and-tested Berlitz Method. You can choose your preferred language from over 50 languages on offer.
You will quickly feel at home in the informal, relaxed atmosphere of the Berlitz language center in Dresden and will enjoy getting down to business. You can choose from a wide range of courses: in addition to individual and group courses, we also offer examination preparation courses, language holidays, language courses for children, young people or business and many more.
Numerous companies in Dresden also use the services of our language center. Deutsche Bahn, GlaxoSmithKline Biologicals, itelligence and T-Systems have already been won over by our services. We offer exclusive business seminars for experts and managers at all levels of management with direct practical benefits: in the areas of management, project management, coaching, intercultural skills and finance, for example. They are available as open or in-house seminars. In German, English, French or a language of your choice.
We will be happy to advise you free of charge and will also, on request, conduct a non-binding assessment of your language skills. Simply drop by and pay us a visit or give us a call. The Berlitz team in Dresden looks forward to seeing you
Find out more
Contact us today with your questions. We can work together to find the course that's right for you – with no obligation on your part. Your Berlitz team will contact you shortly.