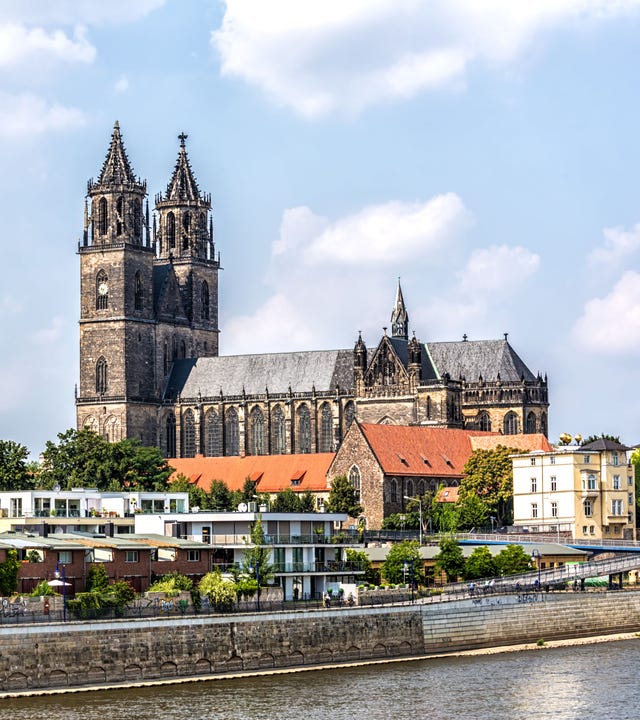 Magdeburg Language Center
Address:
Hasselbachplatz 3
39104 Magdeburg, Sachsen-Anhalt
Welcome to the Berlitz language school in Magdeburg
Our Berlitz language school in Magdeburg is located in the historic town center, close to the Magdeburg Cathedral, Green Citadel, and Museum of Natural History Magdeburg. Instruction is based on our proven Berlitz Method. Your language instructor will teach only in your target language so that you can apply your newly acquired skills as soon as possible. Our capable and enthusiastic instructors know exactly how a new language is learned and how to make it easy to understand all types of lessons. Berlitz Magdeburg offers you challenging language instruction that still has a lot of room for interesting topics, fun, and your questions and contributions – so you always feel motivated and engaged. This lets you approach learning a new language in a natural fashion.
These are some of the languages you can learn with Berlitz Magdeburg:
Why you should choose the Berlitz Center in Magdeburg
Well-equipped: Our Magdeburg language center is wheelchair accessible and features a student lounge with a coffee machine, water dispenser, snack machine, several computers, and a balcony with a wonderful view of the Magdeburg Cathedral.
Preparation courses: Our experienced language instructors have the right learning materials to help you prepare efficiently for examinations such as TOEFL, TOEIC, or telc, saving you time and money and reducing your stress.
Courses for kids and teens: Our Magdeburg Berlitz Center offers kids and teens ages 8 years and older the opportunity to participate in vacation courses that take place daily during the school breaks. Children as young as 4 years can participate in our weekly courses. In addition to this language instruction, we offer Live Online programming classes.
Easy to reach: You can park your car in the parking lot at the corner of Hallische Straße and Bahnhofstraße or in the Am Friedensplatz parking garage. If you use public transportation, the Hasselbachplatz stop is right next to our language school.
International language examinations
Berlitz is a certified partner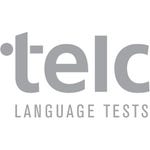 Your contact at Berlitz Magdeburg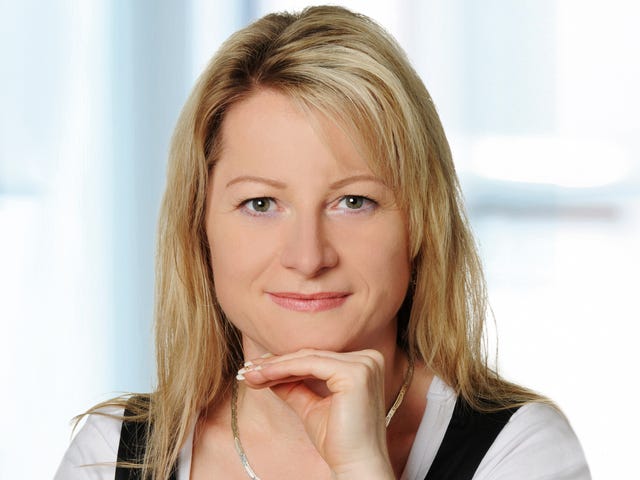 Heike Ehle
Senior Center Director
Your contact for all language courses, either directly in the Berlitz Magdeburg Center or in the Online Classroom.
FAQs
Is Berlitz Magdeburg an official test center for examinations such as TOEIC?
The Magdeburg Berlitz Center is an official test center for language certificates such as TOEIC, telc, and VPET.
Can I apply for state funding for my language course?
Berlitz is an accredited educational institution, so you can use the AVGS training voucher from the Federal Employment Agency for many of our courses, such as individual instruction, courses for professionals and managers, and several language modules for professional purposes. And of course our online training formats are also eligible for the continuing education voucher or AVGS training voucher.
Do I have to buy my course materials myself?
No, the cost of the materials is included in the course fees.
Find out more
Contact us today with your questions. We can work together to find the course that's right for you – with no obligation on your part. Your Berlitz team will contact you shortly.