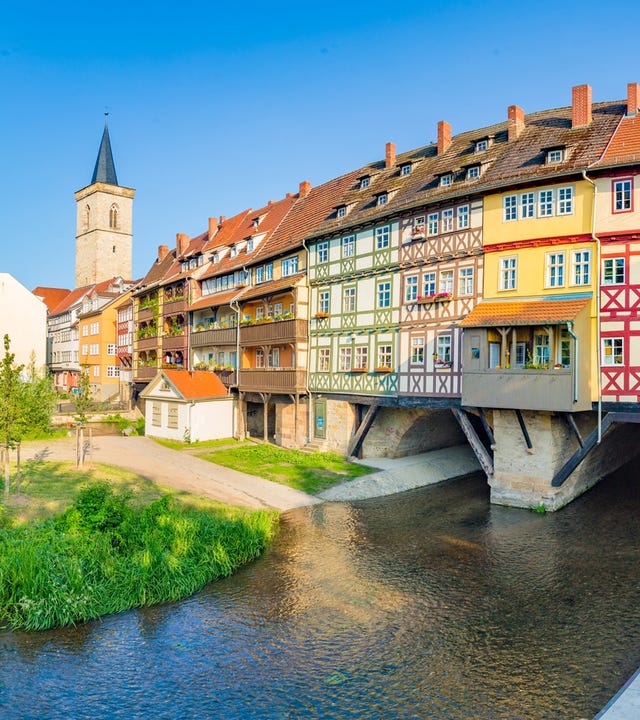 Erfurt Language Center
Address:
Schlösserstraße 5
99084 Erfurt, Thüringen
Welcome to the Berlitz language school in Erfurt
Berlitz Erfurt is located in the heart of the city on the Anger square. The Merchants' Bridge and the historic town center are just a few minutes' walk from us. Thanks to this central location and our light and spacious facilities, our Erfurt language center is the perfect place for your professional or personal education needs. In your Berlitz course you speak and hear only the new language from day one, so you don't develop inhibitions about speaking. This active speaking not only boosts your confidence, but also your enjoyment of using the foreign language. During the lessons you are encouraged to communicate your ideas, needs, and language-learning goals so you can help shape the language course in accordance with your wishes. Using our method you quickly learn to speak the new language with confidence, to lasting effect.
These are some of the languages you can learn with Berlitz Erfurt:
Why you should choose the Berlitz Center in Erfurt
Easy to reach: If you come by car, you can park right downtown (e.g. Forum 1 or Anger 1). The Anger tram stop and the central train station are very close to the Berlitz Center and can be reached on foot.
Preparation courses: Our qualified language instructors would be pleased to help you get ready to take internationally recognized language tests such as the TOEIC, TOEFL, Cambridge Certificates, or VPET (formerly LCCI). If you are looking for a prep course for further exams, please do not hesitate to contact us.
Courses for kids: For kids and teens ages six years and older, we offer a variety of language courses that take place on a weekly basis. Young people can also take part in our language camps during the school vacations. For kids ages 7 to 15 years, there are also the Berlitz Digital School programming classes, which are offered Live Online and on-site at the Erfurt Berlitz Center.
State-subsidized courses: At Berlitz Erfurt you can take part in individual instruction which is eligible for the Federal Employment Agency's AVGS training voucher. Those courses are available either directly in the center or as Live Online classes. Furthermore, we offer group courses that qualify for FbW funding.
International language examinations
Berlitz is a certified partner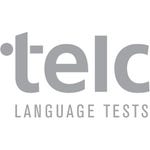 Your Berlitz Team in Erfurt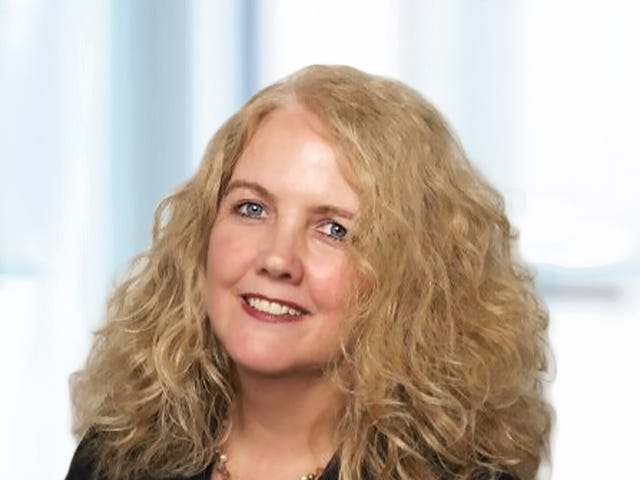 Karen Freyer
Senior Center Director
Your contact for all language courses, either directly in the Berlitz Erfurt Center or in the Online Classroom.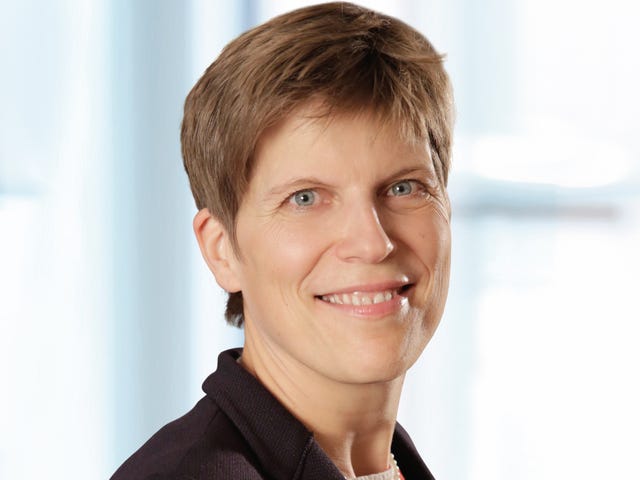 Antje Sticker
Senior Manager Corporate Services
Your contact for business trainings in Erfurt and vicinity.
Virtual tour through the Berlitz language school Erfurt
FAQs
Can official language examinations be taken at the Erfurt Berlitz Center?
Yes, our language school is an official test center for examinations such as telc German, TOEIC, TOEFL, TFI, and WiDaF language exams.
What language proficiency levels do you offer courses for?
We offer language courses for all CEFR levels. Through individual instruction in particular, our Berlitz language teachers can respond directly to your individual ideas and proficiency level, optimally supporting and challenging you so you can quickly achieve your learning goals.
What makes Berlitz different from other language schools?
Instruction is based on the Berlitz Method, an immersive approach that can be adapted to the requirements of the course participants. By constantly speaking the language, you achieve results more quickly, spending less time learning things by rote and more time on the things that are important to you. In addition to language skills, you will also gain an understanding of the cultural context while enjoying the flexibility of being able to shape your course to your needs.
Find out more
Contact us today with your questions. We can work together to find the course that's right for you – with no obligation on your part. Your Berlitz team will contact you shortly.