Why you should learn Japanese with Berlitz
Berlitz is one of the world's leading providers of language training and intercultural services, with a presence in more than 70 countries. For over a century, our pursuit of innovation has led us to build a comprehensive portfolio that enables our customers to communicate confidently and succeed in a global environment.
Find your perfect Japanese language course
Online Japanese language courses
Berlitz has nearly 20 years of experience teaching online, and in that time, we have become one of the world's leading online instructors. The same quality of Japanese instruction you receive at your local Berlitz school is available to you every day on your computer, laptop, or tablet.
Learn Japanese in person
Learning Japanese with Berlitz allows you to set specific conversation goals and start speaking immediately. You can learn one-on-one or in a group setting to expand your conversational skills with different people. Whichever way you choose to learn, your confidence will grow with each lesson.
How to learn Japanese most effectively
Step 1: Find out about the different Japanese courses we offer.
Step 2: Contact us! Together we will determine the level at which you currently speak Japanese and which program best fits your needs.
Step 3: Sign up for your chosen Japanese program and stay on the ball.
Step 4: Practice regularly, especially speaking.
Step 5: You will receive constant feedback so you can continually improve.
The right Japanese language course for everyone
Learn Japanese for beginners: Looking for a Japanese course? You will find the perfect Japanese course for beginners with Berlitz.
Learn advanced Japanese: You want to improve your Japanese knowledge? Berlitz offers different courses for advanced speakers.
Learn Japanese for children: At Berlitz, children find the Japanese course that suits them best.
Learn Japanese for companies: Berlitz offers different course models for companies whose employees would like to learn Japanese.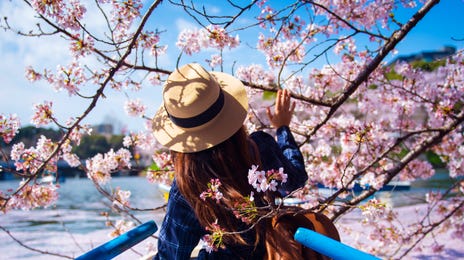 Why learn Japanese?
Japanese is one of the more difficult languages to learn, but it can be a gateway language to other Asian languages.
Learning Japanese helps to understand the history and cultural differences.
If you are able to communicate in Japanese with potential customers, business partners, employers, or vendors, it will be of great value to the growth of your business.
If you learn Japanese, you will be able to understand pop culture including animations, movies, variety shows, news, and all popular Japanese media.
It sets you apart from the rest of the crowd, as most tend to learn romance languages.
Find a Berlitz language school near you now and get started with your Japanese course.
Learn more
Contact us today with your questions. We can work together to find the course that's right for you - with no obligation on your part. Your Berlitz team will contact you shortly.