Why you should learn Korean with Berlitz
As a leading language and communication specialist, Berlitz has helped millions of people around the world speak a new language with confidence. We offer flexible solutions for anyone who would like to learn Korean on their own. You can take Korean lessons online or on-site at one of our language schools.
Find your perfect Korean language course
Online Korean language courses
With our online language courses, you learn Korean using our proven Berlitz method with consistent teaching quality. The only difference is that you can learn more flexibly because you can choose when and where you attend Korean classes.
Learn Korean in person
For most language students starting a language course, it is important to be able to communicate easily in the new foreign language. The proven Berlitz method helps you become engaged in your Korean lessons from the very first lesson, enabling you to speak the language much sooner than you think.
How to learn Korean most effectively
Step 1: Find out about the different Korean courses we offer.
Step 2: Contact us! Together we will determine the level at which you currently speak Korean and which program best fits your needs.
Step 3: Sign up for your chosen Korean program and stay on the ball.
Step 4: Practice regularly, especially speaking.
Step 5: You will receive constant feedback so you can continually improve.
The right Korean language course for everyone
Learn Korean for beginners: At Berlitz, every beginner will find the Korean language course that fits them best.
Learn advanced Korean: With Berlitz, advanced speakers will find the Korean language course that fits most to their language level.
Learn Korean for children: We offer not only Korean language courses for adults, but also for children.
Learn Korean for companies: We create an individual schedule for companies. Learn Korean according to your personal preferences.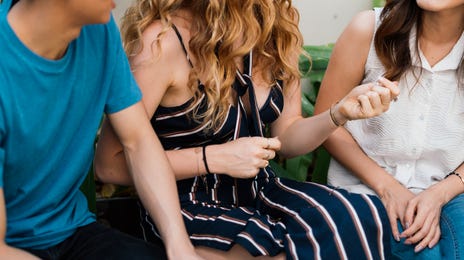 Why learn Korean?
If you ever travel to Korea for business or pleasure, knowing the language will help you.
Korean is often considered the most logical writing system in the world.
If you learn Korean, you potentially have the opportunity to communicate with over 70 million native Korean speakers worldwide.
International pop culture is increasingly Korean.
Learning Korean is a way to prepare for the future.
Find a Berlitz language school near you now and get started with your Korean course.
Learn more
Contact us today with your questions. We can work together to find the course that's right for you - with no obligation on your part. Your Berlitz team will contact you shortly.