Why you should learn Russian with Berlitz
Berlitz offers first-class and effective language training for children, teenagers, and adults, as well as language, intercultural, and business solutions for corporate clients. Over the past 140 years, Berlitz has helped millions of people around the world succeed in a global environment. You also have complete flexibility in choosing the timing of your lessons and the overall duration of your course with many of our Russian courses.
Find your perfect Russian language course
Online Russian language courses
Learning Russian online with Berlitz is a completely new experience. A special feature is that you always have access to live courses taught by a language trainer. This human element of online language learning is at the core of our philosophy. We also make sure to incorporate proven language learning methods to create the most comprehensive curriculum possible.
Learn Russian in person
In Russian classes, you speak and listen only to your target language. This immersive experience allows you to overcome any inhibitions about speaking and apply your new skills in everyday situations. Our classes are designed for adults who want to learn how to communicate effectively in Russian.
How to learn Russian most effectively
Step 1: Find out about the different Russian courses we offer.
Step 2: Contact us! Together we will determine the level at which you currently speak Russian and which program best fits your needs.
Step 3: Sign up for your chosen Russian program and stay on the ball.
Step 4: Practice regularly, especially speaking.
Step 5: You will receive constant feedback so you can continually improve.
The right Russian language course for everyone
Learn Russian for beginners: If you are looking for a Russian language course for beginners, Berlitz offers the perfect one for you.
Learn advanced Russian: At Berlitz, we offer the right language course for everyone who would like to improve their knowledge of Russian.
Learn Russian for children: Berlitz offers the best language course for all children and teens who would like to learn Russian.
Learn Russian for companies: Learn Russian as a company and take advantage of our attractive corporate offers.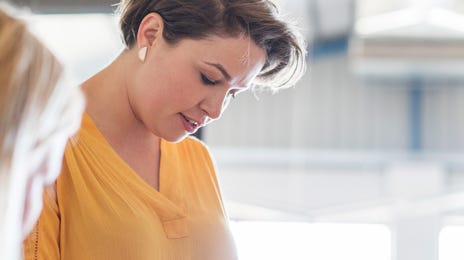 Why learn Russian?
More than 260 million people around the world speak Russian.
Learning Russian is the perfect opportunity to expand your social circle.
Knowledge of the Russian language improves your employment opportunities.
The Russian language has an enormous amount of expressions that you cannot find in other languages.
Learning Russian allows you to learn something new, useful, and different.
Find a Berlitz language school near you now and get started with your Russian course.
Learn more
Contact us today with your questions. We can work together to find the course that's right for you - with no obligation on your part. Your Berlitz team will contact you shortly.