At Berlitz, our goal is to make online language learning easier for our learners. Our online Russian courses are accessible to anyone who wants to improve their language skills. We have designed our language courses to meet the expectations of our students. We have also created a simplified process so that everyone can learn in the way that suits them best. The curriculum offered in the online language courses is the same as that of our face-to-face classes. The only difference is that, with online learning, you'll be able to adjust the course to best suit your availability. Thus, you can conveniently practice Russian online in the way that best fits your needs.
Why you should learn Russian online with Berlitz
Flexibility: Our Berlitz Russian courses offer you maximum flexibility and let you decide when, where, and how often you want to practice Russian online.
Individuality: Every person is different. At Berlitz, we recognized this early on, which is why we design all of our Russian courses to meet the personal needs of our students.
Progress: Our students are only as good as our learning methods. That's why we use technological innovations to constantly optimize our Russian lessons.
Experience: Berlitz has been around for over 140 years. We have used this time to pass on proven learning processes to our language teachers, so that this can be optimally applied in Russian classes.
Universality: Learning a new language also means thinking outside the box. Therefore, it is important to us to also integrate cultural contexts and characteristics into the language course.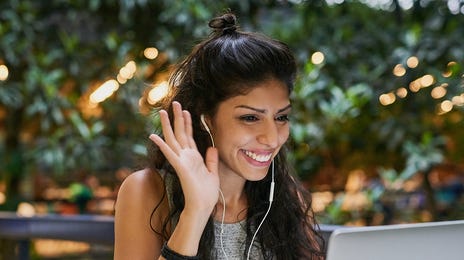 Our online courses are suitable for everyone:
Online courses for adults: Adults of all ages can learn Russian online with Berlitz. It doesn't matter if you have language skills or are a beginner.
Online courses for companies: At Berlitz, you can find the ideal online Russian course for your company and your employees.
Online courses for children and teenagers: We offer a wide variety of online Russian courses for children and teenagers of different ages.
Frequently asked questions (FAQ)
How old do I have to be to participate in a language course?
We offer online courses for students aged 8 to 18 and for adults of all ages.
How far in advance do I need to book the course?
That depends on the language course. Some of our flexible online courses can be booked and rebooked up to 6 hours before the class starts.
Are there also language courses for people with a small budget?
Yes, because we want to offer everyone the opportunity to participate in our Russian courses. Our online language courses are especially ideal for language enthusiasts with a small budget. We also offer different financing options.
Learn more
Contact us today with your questions. We can work together to find the course that's right for you - with no obligation on your part. Your Berlitz team will contact you shortly.