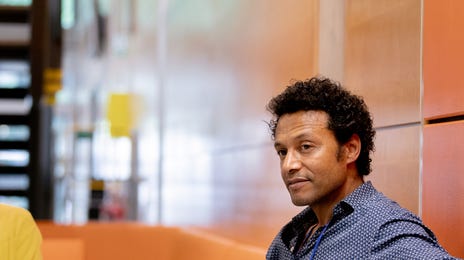 Teach English with Berlitz
Berlitz has been helping people understand and connect with each other for over 140 years.
Teaching English with Berlitz is more than just a job, our teachers make a huge difference in our students' lives and play a pivotal role in giving them the confidence and skills to embrace their new language and reach their goals.
Flexible, fun, purposeful and a reliable income, a Berlitz English teaching job will give you the chance to truly make a lasting impact in a role that works for you.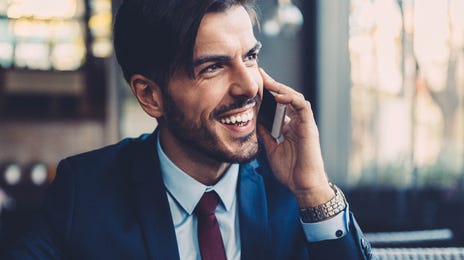 English Teacher Jobs
Berlitz has over 500 locations across 75 countries as well as flexible online learning options, so there are plenty of opportunities for you to get a job teaching English at one of our learning hubs across the globe, or from the comfort of your own home.
Check out the current English teaching jobs on offer.
Why get a job teaching English with Berlitz?
There are many reasons to teach English with us, from work satisfaction to freedom from commuting. Check out our eight top reasons to get a job teaching English:
Get paid to make a difference: when you teach English, you help people to achieve their goals, whether that's getting a job, traveling, attending an English-language university, or making new friends. Teaching English is a job full of purpose!
Awesome side hustle: If you're looking to earn some extra money on top of your usual salary, a part-time job teaching English can help build your bank account in your spare time.
Connect and empower people: If you love meeting new and interesting people, teaching English will connect you with people of all ages and backgrounds. Best of all, you get to help these people grow with every lesson.
You don't need a teaching degree to get started: as long as you have a bachelor's degree in any area (or equivalent experience) you can apply for an English teacher job with us at Berlitz. We'll provide all the training you'll need to support your students to learn English like a native speaker.
Skip the commute and work from anywhere: we offer a number of remote online learning options, which means as long as you have a steady internet connection, you can work from anywhere and enjoy the freedom that affords you.
A portable career for life: there are millions of people every year that begin the journey of learning English. As an English teacher, you will never be short of work wherever you find yourself across the globe!
A job that's whatever you want it to be: flexible, steady, full-time, side hustle, as an English teacher with Berlitz, you can build a career that's as unique as you are.
Join a world-renowned industry leader: Berlitz has been delivering language lessons for over 140 years. Our immersive Berlitz Method is the fastest way to learn a new language alongside the cultural knowledge to speak fluently and naturally.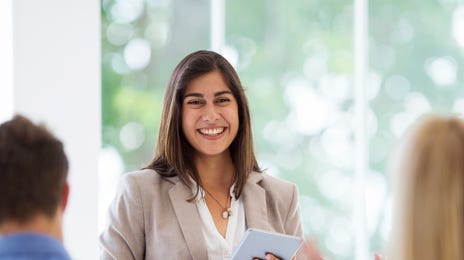 About Berlitz: and why you should work with us
We have over 140 years' of experience empowering students to learn new languages. When you get a job teaching English with us, you become part of one of the world's most renowned language schools.
We support and train you in our exclusive Berlitz Method. Known as the fastest way to learn a language, our Berlitz Method focuses on immersion and cultural learning alongside the practicalities of the English language.
Using our present, practice, and perform method of English teaching, you will enjoy lively, fun lessons with your students and actively get them speaking and conversing in English from day one.
We have locations in 75 countries, and offer remote work opportunities, so no matter where you are, or where you travel to, there's an English teacher job with Berlitz for you.
You will also stay up to date with the latest English teaching methodologies, thanks to our continuous learning programs.
English Teaching Levels
We have developed a standardized measurement for English proficiency in our students: Functional, Intermediate, Upper Intermediate, Advanced and Professional.
As a Berlitz English Teacher, you may find yourself teaching students all across this scale. You may also find yourself teaching in a few different settings, for example, in a small-size social group, or one-on-one.
Teaching English at Berlitz FAQs
When you get an English teacher job with us, you will undergo intensive five-day training in our Berlitz Method. You will learn how to effectively put the Method to use in your classes.
Alongside English language skills, you will also be tasked with helping your students understand the cultural nuance that accompanies the language.
Your English teaching role will grant you access to the Berlitz Learning Centre where you can view and use learning materials to plan your lessons according to your individual students' needs.
Our English teachers need to be motivated and create a safe environment where students can explore, make mistakes, experiment, and grow without judgment.
To begin teaching English, you need a stable, wired connection to the internet, as well as a minimum of 5 Mbps download speed / 2 Mbps upload speed, a laptop or Mac and a USB headset and a camera.