When you teach English online with Berlitz, you combine the flexibility and convenience to work from anywhere, with the satisfaction of helping to change the lives of your students through language.
Intellectually engaging, consistent, and accessible, a job teaching English online is a career that lets you earn money doing what you love, from anywhere in the world.
Why teach English online with Berlitz
Interested in online jobs teaching English? There are so many great reasons to get a job as an online English teacher. For starters, you get to work with interesting people across the globe on a schedule that fits around your life! Check out our top nine reasons to teach English online with Berlitz below:
Skip the commute and work from wherever: When you teach English online you don't have to commute to work. Simply plug in, connect to the internet and you can teach from wherever you happen to be: at home or on holidays— your lessons are as portable as you are.
Teach students across the globe: One of the most interesting parts of an online English teaching job is the fascinating students you will meet from across the globe.
Equal opportunity for your students: Online learning provides an opportunity for students who may be uncomfortable actively participating in traditional classroom settings to access learning opportunities in an online space. Online learning also opens the door for people with mobility and accessibility issues to gain important access to learning that can help shape and improve their lives. As an online English teacher, you provide equal opportunity for all people to learn English and achieve their goals. Now that's work satisfaction!
Autonomous classroom: As a Berlitz English tutor online, you're in charge of your classes. Working independently, you enjoy discretion and autonomy in the delivery of your curriculum, and we encourage your development as a professional and a member of the global Berlitz family.
Access to Berlitz Method and online teaching hub: When you start your online English teaching career with us, you will undergo an intensive five-day training program in our Berlitz Method. This world-renowned immersive methodology will set you up to deliver engaging, culturally aware, and interactive classes that get results. You will also gain 24/7 access to our teaching resources hub which will help you to plan and resource your lessons.
Change lives through communication: Your work empowering students across the world to communicate in English will change lives. Granting access to learning to students who are unable to attend a classroom, you will open a world of opportunity for people to achieve their dreams.
Environmentally friendly: Teaching English online is paperless, with all your class resources available for you and your students to access online, saving trees and time. As a bonus, with no one commuting to class, you're helping to cut carbon from transport like cars, busses, and trains. Online teaching is a win for the planet.
Engage and interact: Your job as an online English tutor will see you interact and engage with your students in real-time. With the Berlitz Method, you'll have your students actively speaking English with you from your first lesson. You'll spend most of your class time running fun and engaging activities that encourage active participation, meaning you and your students will never be bored!
Tech at your fingertips: With an online classroom you have access to new and interesting tech that will make your English classes engaging, active and cutting edge. You'll stay on top of tech trends and have a wealth of resources at your fingertips.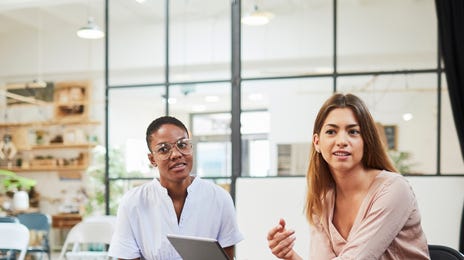 About Berlitz: why you should get an online English teaching job with us
Become part of a world-renowned teaching institution with over a century's experience empowering people through language.
Even though you'll teach English online, you won't be alone. We'll support you every step of the way, from immersive training to a wealth of resources and ongoing professional development.
You will receive full training in our immersive Berlitz Method. Known as the fastest way to learn a language, the Method is based on immersion and cultural learning, so your students will graduate with a confident, practical command of the English language.
You will develop strong English language teaching techniques that will serve you for a life-long portable career, wherever you happen to be.
Tutoring English online with us, you'll meet interesting people from across the globe. No two days will be the same, and you'll enjoy rich, meaningful work every day.
Online English Teaching Levels
We segment our learners into five standardized proficiency levels: Functional, Intermediate, Upper Intermediate, Advanced, and Professional. Working online, your schedule may include classes with students across all five proficiency levels in small group classes, private lessons, or a combination of both.
Online jobs teaching English at Berlitz FAQs
As an English teacher working online, you will need a stable, wired internet connection with a minimum of 5 Mbps download speed and 2 Mbps upload speed. You will also need your own laptop, desktop or Mac, a USB headset and a camera.
You will start your online teaching career with us, with a five-day Berlitz Method training course. Here, you'll learn valuable skills in immersive teaching, that will serve you for your whole teaching career.
We believe to fully comprehend language, cultural understanding needs to be a part of the learning process. That's why, at Berlitz, you will teach your online English students the cultural nuance that accompanies the language, so they learn to speak fluently in any situation.
You will have full access to our Berlitz Learning Center teaching resources to help you plan and run your classes.