Helping someone to learn English is a rewarding job that actively changes lives. As a part of our Berlitz teaching family, you will work with motivated students from across the world, and with no two days and no two students the same – you'll never be bored.
At Berlitz we fully support our English teachers with training and development opportunities as well as a full raft of lesson planning resources, so you can get on with the important work of empowering and connecting people through language.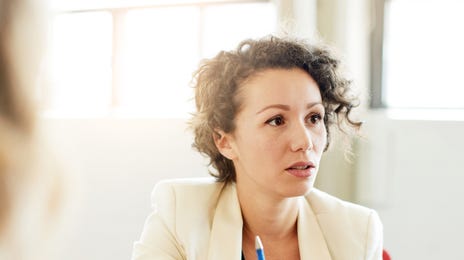 English Teaching Jobs
Berlitz offers online and in-person English programs in over 500 locations across 75 countries. Our students come from all backgrounds and are of all ages, so you could find yourself teaching English as a second language to a small group of eight-year-old students, an intensive adult class, and a private session with a teen prepping for college all in one day.
Check out current English jobs available now.
Why teach English as a second language with Berlitz
If you are a people person who genuinely likes interacting with students and helping them to achieve their goals, then teaching English as a foreign language could be the perfect career for you. Check out our top six reasons you may want to join us at Berlitz to connect people through language.
Rewarding career: Every single day, you will be helping people to achieve their dreams, whether that is improving their work opportunities, opening educational pathways, or relocating overseas. Working closely with motivated students, you'll guide, support, and celebrate their development, watching them grow and step into their potential. Now that's a rewarding career!
Interesting students: Teaching English as a second language, you will work with people from totally different backgrounds who hail from across the globe. You'll get to hear their stories, cultivate working friendships, and broaden your understanding of the world around you.
Reliable income: When you teach English as a second language online or in person with Berlitz, you enjoy a regular, reliable income. So, whether you want to work full-time with us, part-time, or create a bit of extra cash as a side hustle, Berlitz offers an income you can rely on.
Portable career: With locations in 75 countries, as well as online learning curriculums, we offer our English teachers a career that you can take anywhere in the world.
Lots of variety: No two days and no two students will be the same. Working closely with small groups of non-native English speakers, you will get plenty of variety and intellectual stimulation during your working week.
Open up your world: Each class you teach, you'll encounter people from different backgrounds and cultures than you. You'll hear their stories, get to know them, and what it's like living in their cities and towns. In turn, this exposure outside of your corner of the globe will broaden your outlook on life and people, opening your world to new and interesting perspectives.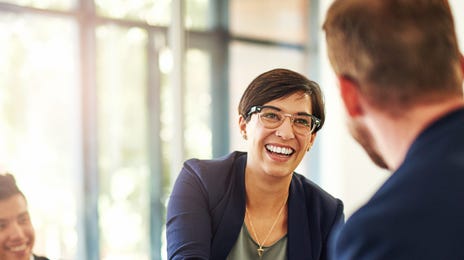 About Berlitz: and why you should work with us
At Berlitz, we've been empowering people through language since 1878, and today we are one of the largest language schools in the world. Our mission is to facilitate connection across cultures through language, and if you have a genuine passion for helping people to achieve their dreams, then we'd love to hear from you.
We are committed to our teaching family and provide our English as second language teachers with:
Intensive training in the Berlitz Method, which focuses on immersion and cultural understanding.
Full access to our learning hub with resources to help you plan and run your lessons.
Full-time, part-time, or flexible work online or in-person.
Ongoing training and support.
English Teaching Levels
We have five standardized English language proficiency levels that we group our students into: Functional, Intermediate, Upper Intermediate, Advanced and Professional.
When you join Berlitz as an English language trainer, you may find yourself teaching non-native English speakers across all proficiency levels.
Teaching English at Berlitz FAQs
We'll empower you to be the best ESL teacher you can be with our intensive Berlitz Method teacher training. Here you'll learn how to immerse your students in the English language and to support them with the cultural understanding they need to be truly confident and competent English speakers.
You will gain access to hundreds of specialised teaching resources to help you plan and run your lessons, via our Berlitz Learning Platform.
To start your career teaching English as a second language online, you will need a desktop, laptop or Mac, as well as a stable, wired internet connection and a USB headset and camera to communicate with your students. Your internet will need a minimum of 5Mbs download speed and 2Mbs upload speed.