Teach Spanish with Berlitz
Berlitz has over 500 locations across 75 countries as well as flexible online learning options, so there are plenty of opportunities for you to get a job teaching Spanish at one of our learning hubs across the globe, or from the comfort of your own home.
Teach Spanish with Berlitz and fit your job around your life. When you join our team, you choose how many hours you want to work and which days suit you, customising a schedule that works for your lifestyle.
Check out the current Spanish teaching jobs on offer.
Why you should get a job teaching Spanish with us
A job that works for you: Work as much or as little as you want, work from home or your local Berlitz Learning Centre and build a career teaching Spanish that fits with your life and goals.
Exclusive training and support: We'll train you in our immersive teaching Berlitz Method and support you with lesson planning and resources you can use in your classes.
Work for a world leader: Enjoy the career growth and development opportunities that come with working for Berlitz, renowned across the globe as an industry leader in language education.
Make a difference in someone's life: Spanish students come to class with dreams and ambitions, whether it's to travel, get a new job, open opportunities, or connect with new friends. As their Spanish teacher, you get to help them reach their goals and build exciting futures.
Teach the language you love: You have a passion for the language, so why not get paid to teach Spanish and spend your days exploring the language with your students.
A portable job for life: As the second most spoken language in the world there will always be a demand for Spanish teachers, and with Berlitz language centres in over 75 countries, you'll always have work no matter where in the world you are.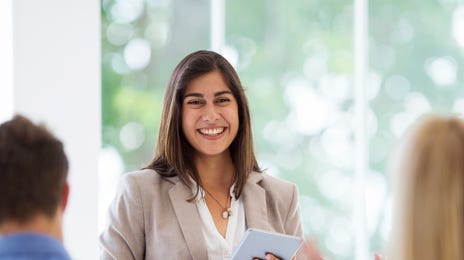 About Berlitz: and why you should work with us
We've been changing lives through language education for over a century. Today, we're one of the world leaders in language education, renowned for our immersive Berlitz Method— the fastest way of learning a language outside of living in the country of origin. We have over 500 Language Centres across 75 countries and are known for providing the highest quality language education in the market.
Spanish Teaching Levels
We have developed a standardized measurement for Spanish proficiency in our students: Functional, Intermediate, Upper Intermediate, Advanced and Professional.
As a Berlitz Spanish Teacher, you may find yourself teaching students all across this scale. You may also find yourself teaching in a few different settings, for example, in a small-size social group, or one-on-one.
Spanish teacher jobs: what to expect
You will start your Spanish teaching job with an intensive five-day Berlitz Method training course. Here you'll learn what the Method is and how to use it to get the best out of your students.
During classes, you will teach your students the language and empower them with Spanish cultural understanding so they learn to speak naturally in any social or work situation.
You will have access to our learning centre where you can choose learning material to plan lessons and enrich student learning.
Your job as a Spanish teacher is to provide a safe space for students to explore, make mistakes, grow and have fun with language.
You may work one-on-one with private students, in small group class settings or intensive group lessons.
Our students are grouped into five Spanish proficiency levels: Functional, Intermediate, Upper Intermediate, Advanced and Professional. You may find yourself working with students from one, some or all levels.
If you're teaching Spanish online, you'll need a stable, wired connection to the internet, as well as a minimum of 5 Mbps, download speed / 2 Mbps upload speed, a laptop or Mac and a USB headset and a camera.