When you teach Spanish online with Berlitz, you combine the flexibility and convenience to work from anywhere, with the satisfaction of helping to change the lives of your students through language.
Intellectually engaging, consistent, and accessible, a job teaching Spanish online is a career that lets you earn money doing what you love, from anywhere in the world.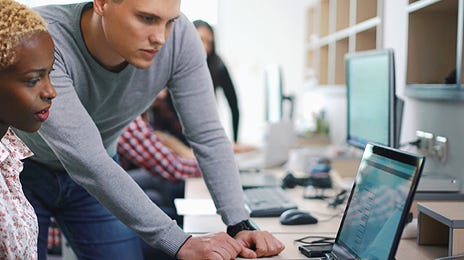 Teach Spanish online with Berlitz
Teach Spanish from home— wherever that happens to be. Enjoy the flexibility of working from your couch, coupled with the ability to customise a timetable of classes that fit your lifestyle. With Berlitz, your Spanish teaching job is as individual as you are.
Check out our online jobs for Spanish teachers.
Why you should teach Spanish online with us
Tailor the job to you: whether you want to work a lot, a little, or as a side hustle, with Berlitz you can pick the hours and the days you work to suit yourself.
Work wherever you are: Skip the commute! As long as you have a stable internet connection, you can work teaching Spanish online from anywhere in the world.
Support to succeed: When you join Berlitz, we'll take you through an intensive Berlitz Method course, where you'll learn how to teach Spanish via immersion. We also support you with lesson planning and resources for your classes.
Industry leader: Get a job teaching Spanish with us and you'll join the leader in language education worldwide and enjoy the exciting career opportunities that come with working for Berlitz.
Make a difference daily: Empower your students to achieve their dreams and watch as your online job teaching Spanish actively changes their lives for the better.
Use your skill to earn money: You're fluent in the Spanish language, so why not turn that skill into a steady income that supports you to live the life you want.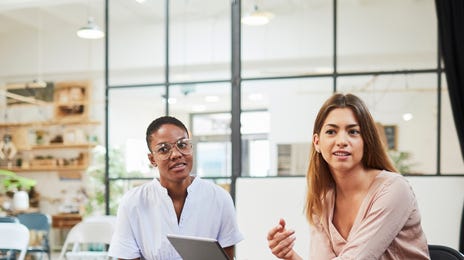 About Berlitz: why you should get an online Spanish teaching job with us
Become part of a world-renowned teaching institution with over a century's experience empowering people through language.
Even though you'll teach Spanish online, you won't be alone. We'll support you every step of the way, from immersive training to a wealth of resources and ongoing professional development.
You will receive full training in our immersive Berlitz Method. Known as the fastest way to learn a language, the Method is based on immersion and cultural learning, so your students will graduate with a confident, practical command of the Spanish language.
You will develop strong Spanish language teaching techniques that will serve you for a life-long portable career, wherever you happen to be.
Tutoring Spanish online with us, you'll meet interesting people from across the globe. No two days will be the same, and you'll enjoy rich, meaningful work every day.
Online Spanish Teaching Levels
We segment our learners into five standardized proficiency levels: Functional, Intermediate, Upper Intermediate, Advanced, and Professional. Working online, your schedule may include classes with students across all five proficiency levels in small group classes, private lessons, or a combination of both.
What you need for your online Spanish teacher job
Technical requirements
You need a stable, wired internet connection
A minimum of 5 Mbps download speed / 2 Mbps upload speed
A laptop, desktop PC or Mac
A USB headset and a camera
Skill/education requirements
You must speak Spanish at a native fluency level
You will need a Bachelor's degree or equivalent teaching experience
A passion for the Spanish language and culture
Exceptional Spanish communication skills
Online Spanish teacher jobs: what to expect
We'll provide you with an intensive Berlitz Method training course. You'll learn how to immerse your students in Spanish and get the best results.
Your classes will be run online via your laptop or desktop computer. Classes are live, so you will be able to see and speak to your students in real-time and give them immediate feedback on their progress.
During classes, you will help your students understand the nuance of Spanish culture so they learn to speak fluently in all social situations.
You will use our renowned 'present, practice, and perform' lesson structure to help your students achieve their language goals.
You will provide a safe classroom environment where all students are supported to learn, make mistakes, and grow.
Language students: who will you be teaching?
We offer language classes for kids, teens, and adults.
Our Spanish proficiency levels group students into Functional, Intermediate, Upper Intermediate, Advanced and Professional. You may find yourself working with students from one, some, or all levels.
We offer students private lessons, small group classes (with a maximum of 12 students) and intensive group courses.