Holiday fun with sports, games, and sightseeing – and improve your English language skills at the same time. Does this sound perfect for your child? Then get to know our Berlitz summer camps in Berlin, Potsdam, and vicinity.
Whether you are looking for a day camp with cool leisure activities and language instruction by native speakers, or a school language trip including an overnight stay to Berlin: you are guaranteed to find the right choice for your child in one of our summer camps in the greater Berlin area. Unforgettable summer experiences and in-depth language training meet a relaxed camp atmosphere.
Why a holiday camp in Berlin is the right choice
Well accessible
A short journey easily accessible by public transport: Especially for families from the greater Berlin area, our summer camps in Berlin and vicinity are optimal.
But also for children from other regions of Germany, the capital Berlin is easy to reach; because of the good connections, it is usually only a stone's throw to our holiday camp locations.
Day and night
A language camp with an overnight stay isn't the right thing for your child? This is no problem. Berlitz also offers language camps without overnight stays near you – find out more about day camps and other options on our camp pages.
Berlin has so much to offer
A sightseeing tour past Brandenburg Gate, the Reichstag and the Tiergarten, or a boat trip on the Spree – that's what makes a holiday camp in Berlin so diverse. Furthermore, our various accommodations offer lots of attractions and activities on-site, such as the FEZ in Volkspark Wuhlheide with an indoor pool, climbing facility, cinema, and exciting interactive exhibitions. A visit to nearby Potsdam with its numerous sights is also part of the program for some of our camps.
Water sports and beach events make our summer camp Berlin at Lake Wandlitz an absolute summer highlight. This language camp in Berlin convinces with a dreamlike location directly at Lake Wandlitz as well as an intensive language program.
What makes our Berlitz language camps special?
Our holiday camps in Berlin are the perfect combination of language learning and holiday fun with varied leisure activities. Besides sports, creative projects, and activities at the respective camp location, sightseeing in the vibrant capital or in beautiful Potsdam is not neglected.
In our holiday camps in Berlin and vicinity, your children will not only get to know new places, but will also strengthen their independence and self-confidence among their peers, and make new contacts.
The kids are supervised all day by English native speakers who teach the foreign language in a playful and interactive way. Speaking actively and having fun with the English language is on the focus of our young, highly motivated trainer team – everything that is often neglected in school.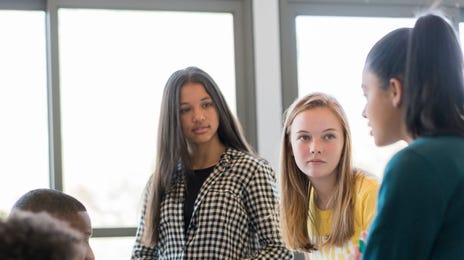 Highlights without end: Berlitz Holiday Camps in Berlin
Varied leisure activity program with lots of sports and fun

Sightseeing, creative projects, swimming, SUP, and more

High motivation through playful and interactive language units

Competent native speakers as language trainers

Joint leisure activities promote active speaking in the foreign language

Holiday camps with overnight stay as a school language trip to Berlin for teenagers

Day Camps with extensive day care
Frequently asked questions about our Berlitz Language Camps in Berlin
Do I have to bring my child to camp myself?
You can bring your child to the booked holiday camp in Berlin yourself. You'll find all the exact times for arrival and pick-up in our Berlitz online shop or in the detailed travel information that you will receive after booking by mail.
Tip: At our Day Camp Wuhlheide, a daily group transfer from Berlin Ostkreuz train station can be booked for additional charge.
How is the foreign language taught?
Our language camps in Berlin combine intensive language learning with unforgettable holiday experiences. In the relaxed camp atmosphere, the children gain casual access to the English language through interactive role plays and language games – without any disciplinary school pressure.
The great offer is rounded off by a varied range of leisure activities, where English communication is also not neglected by our camp counselors.
What distinguishes a Day Camp from other holiday camps in Berlin?
A Day Camp is a full-day holiday care for kids and teens – without any evening program and overnight stay. Language lessons and other leisure activities in the foreign language are offered throughout the day. Meals with snacks and drinks are included.
Whether it's a summer camp in Berlin or a Day Camp in Potsdam – at Berlitz, you'll surely find the right holiday program for your child. Learning English is fun!
Do you have any questions about our Language Camps?
Contact us today with your questions and send us a message – with no obligation on your part. Your Berlitz team will contact you shortly.