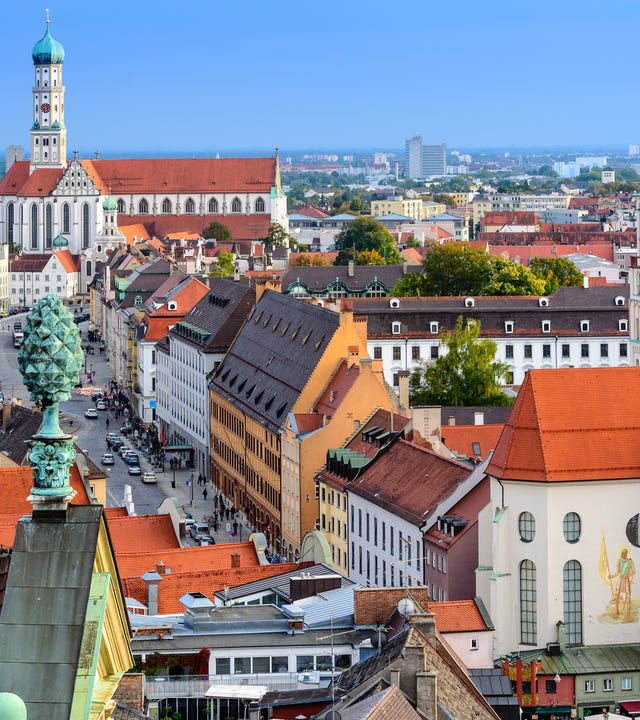 Augsburg Language Center
Address:
Karlstraße 12
86150 Augsburg, Bayern
Office Hours:
Monday–Friday

08:00–19:00

Saturday

09:00–12:00
Welcome to the Berlitz language center Augsburg
Berlitz Augsburg is an independent franchisee. You can find all current information on the website: Berlitz Augsburg
Königsplatz, the colorful city market, the city theater - our Berlitz language center is located directly in the lovely Augsburg city center with good transport links.
Our team of professional language instructors will teach you your desired language enthusiastically and with dedication, and will also integrate specific cultural features into their teaching: animated, fast learning according to the tried-and-tested Berlitz Method.
Our lovely, comfortable classrooms and a language lab will be available to you in a friendly, informal atmosphere. Whether in group or individual courses, workshops, corporate training, for vacation, work, or languages for kids, our Berlitz language center in Augsburg offers everything to do with languages, culture and training.
We will be happy to advise you free of charge and will also, on request, conduct a non-binding assessment of your language skills. Simply drop by and pay us a visit or give us a call. The Berlitz team in Augsburg looks forward to seeing you.
This location is an independently owned and operated franchise of Berlitz.
Virtual tour through the Berlitz language school Augsburg
Find out more
Contact us today with your questions. We can work together to find the course that's right for you – with no obligation on your part. Your Berlitz team will contact you shortly.