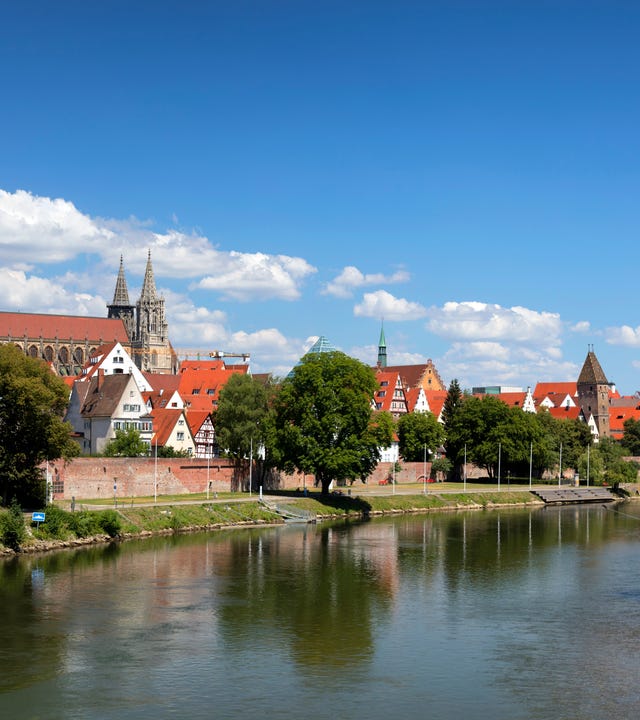 Ulm Language Center
Address:
Münsterplatz 6
89073 Ulm, Baden-Württemberg
Welcome to the Berlitz language school in Ulm
Berlitz Ulm is centrally located on the Münsterplatz square, across from Ulm Minster and only a few minutes' walk from the central train station, Ulm theater, and Danube river. We teach according to the Berlitz Method, so from the very first lesson you are immersed in the new language and can make rapid learning progress. You have the option of taking a placement test before the course starts. In consultation with our helpful team, this helps you find the language course that best meets your expectations. Individual instruction offers complete flexibility in the scheduling of your course, so that you can easily fit language learning into your daily routine. Whether you choose group courses or individual instruction, throughout your course you will receive regular feedback and can use a variety of milestones to make sure you are on the right track to reaching your learning goal.
These are some of the languages you can learn with Berlitz Ulm:
Why you should choose the Berlitz Center in Ulm
Well-equipped: Our Ulm Language Center is wheelchair accessible and has a lounge area, coffee machine, and water dispenser, as well as several computers.
Easy to reach: If you come to our Ulm Berlitz Center by car, you can park at the city hall or in the Salzstadel parking garage. The central train station is only a seven-minute walk from our Ulm Language Center, so it is also convenient to use public transportation to get here.
Preparation courses: At Berlitz Ulm you can participate in prep courses for all officially recognized examinations. Our language instructors know what it takes to do well on the language examinations and can help you prepare using specific learning materials.
Official test center: You can sit e.g. for the TOEIC and telc examinations right at the Berlitz Center in Ulm.
Courses for kids and teens: During school breaks, Berlitz Ulm holds vacation courses for kids ages 4 years and older.
International language examinations
Berlitz is a certified partner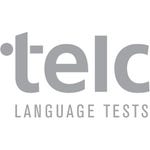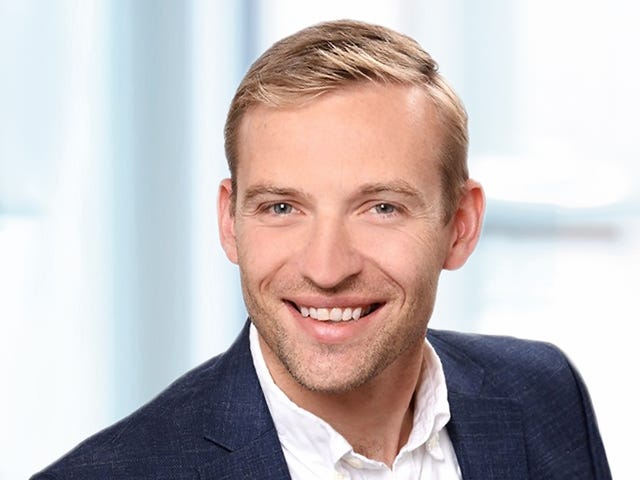 Christopher Macchini
Senior Center Director
Your contact for all language courses, either directly in the Berlitz Ulm center or in the Online Classroom, as well as for all business trainings in the Ulm area.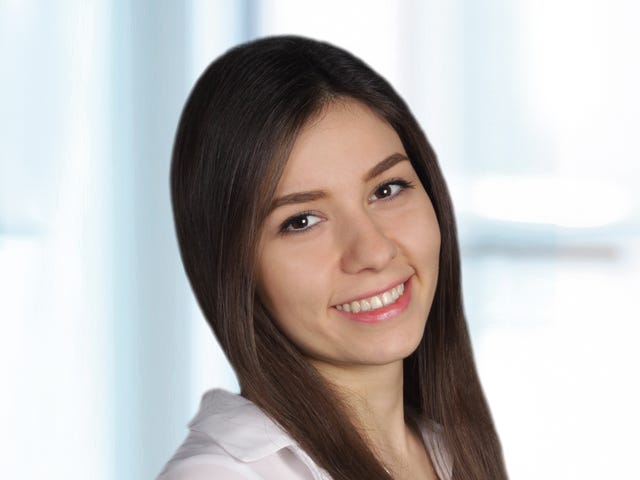 Fatemeh Moosavi
Assistant Center Director
Your contact for all language courses including all state-subsidized courses, either directly in the Berlitz Ulm center or in the Online Classroom.
Virtual tour through the Berlitz Ulm language center
FAQs
Is it possible to apply for financial aid to attend courses at the Ulm Berlitz Center?
You can apply for state assistance for many of the language courses at the Ulm Berlitz Center. For example, we offer German courses that are eligible for the Federal Office for Migration and Refugees (Bundesamt für Migration und Flüchtlinge = BAMF) German for Professional Purposes program (Deutschsprachförderungs-Programm). You also can take part in courses aimed at professional language needs that are eligible for the Federal Employment Agency's AVGS training voucher (Aktivierungs- und Vermittlungsgutschein), such as our courses in English, German, and French in our individual instruction format. Professionals and managers can use the continuing education voucher (Bildungsgutschein) to attend group courses such as English for Professionals and Managers (Englisch für Fach- und Führungskräfte). You can also take part in open-enrollment group courses at the Ulm Berlitz Center.
Are the language instructors native speakers?
At the Ulm Berlitz Center, the language instructors are native speakers. This means that during your course, in addition to learning language skills you have the opportunity to broaden your cultural horizons by learning background information about the country and its people from someone who has lived there.
What languages can I learn at the Ulm Language Center?
In addition to common languages such as German, English, and French, we can offer you individual instruction in any other language that is actively spoken today. Please contact us to learn more about our extensive course offerings.
Do you also offer online language courses?
In addition to the group language courses and individual instruction offered at the Ulm Berlitz Center, you can also expand your language skills online. We have e-learning formats for self-guided study as well as Live Online courses taught by our team of instructors in an Online Classroom. You can also combine our on-site instruction with an online Berlitz language course.
Find out more
Contact us today with your questions. We can work together to find the course that's right for you – with no obligation on your part. Your Berlitz team will contact you shortly.