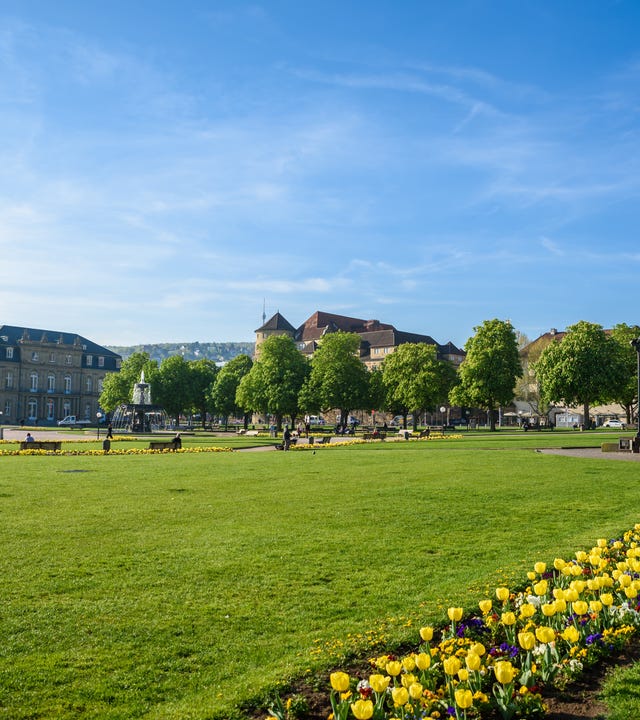 Stuttgart Language Center
Address:
Königstraße 82
70173 Stuttgart, Baden-Württemberg
Welcome to the Berlitz language school in Stuttgart
Berlitz Stuttgart is located right downtown, making it particularly easy to reach. The Old Castle, Schlossplatz square, and Staatsgalerie art museum can all be found nearby. In addition to the central location and pleasant learning environment, our course participants appreciate our friendly and helpful team. Our language instructors at the Stuttgart Berlitz Center are native speakers, so you will come into contact with different cultures in the course of your language classes and be exposed to different accents. In the lessons we talk about a lot of topics that are relevant to everyday life, which means that from day one, you will learn to communicate in different situations with confidence. We also offer a range of language courses, business seminars, and intercultural training that are optimized to meet the needs of you and your company.
These are some of the languages you can learn with Berlitz Stuttgart:
Why you should choose the Berlitz Center in Stuttgart
Well-equipped: Berlitz Stuttgart has a small lounge area as well as a coffee machine and several computers that are available for the use of our course participants. We also have Wi-Fi.
Easy to reach: If you come by car, you can park in the Rotebühlhof parking garage or the underground parking at Gerber Viertel or C&A. All of these parking options are only around a five-minute walk from our language school in Stuttgart. If you use public transportation, we recommend you get off at the Stadtmitte light-rail (S-Bahn) stop or the Rotebühlplatz subway (U-Bahn) station.
Preparation courses: If you are planning to take a language examination such as VPET (formerly LCCI), TOEIC, or TOEFL, you can take advantage of the prep courses offered at the Stuttgart Berlitz Center. Our experienced language instructors would be pleased to help you get ready to take the exam with specific learning materials for your test.
Official test center: You can sit e.g. for the TOEIC, telc, or WiDaF language exam right at our Stuttgart language center.
International language examinations
Berlitz is a certified partner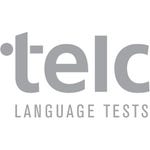 Your Team at Berlitz in Stuttgart
Stefanie Ebermann
Senior Center Director
Your contact for all language courses at the Stuttgart Berlitz Center or in the Berlitz Online Classroom.
Maddalena Montecchio
Manager Corporate Services
Your contact for corporate training in Stuttgart and vicinity.
FAQs
Does Berlitz Stuttgart offer courses for kids?
Children and teens ages 8 years and older can participate in our vacation courses during the school breaks. In addition, at our Stuttgart language center we offer group courses from 3rd grade up to Abitur preparation as well as programming classes through the Berlitz Digital School.
Can I apply for state funding for Berlitz language courses?
You can take part in courses aimed at professional language needs that are eligible for the Federal Employment Agency's AVGS training voucher, such as our courses for English, German, French, and Spanish in our individual instruction format. With the continuing education voucher, we offer language courses for professionals and managers in business English or German. For your continuing education in Stuttgart, you can also take part in open-enrollment group courses at the Stuttgart Berlitz Center. If you'd like more information, please contact us.
How many participants are there in the group courses?
A maximum of six persons can take part in regular group instruction so we can ensure that everyone has the opportunity to participate actively in class. For subsidized language courses, different size limits apply. Please contact us directly for more information.
Does Berlitz Stuttgart offer subsidized continuing education for employees?
Berlitz Stuttgart also offers state-subsidized courses for employees, whether in the form of educational leave or with financial assistance through other official programs. Subsidies are also available in connection with short-time work programs.
Does the Stuttgart Berlitz Center only offer language courses?
In addition to language classes, we also offer intercultural courses and business seminars aimed at bolstering your leadership and soft skills.
Find out more
Contact us today with your questions. We can work together to find the course that's right for you – with no obligation on your part. Your Berlitz team will contact you shortly.