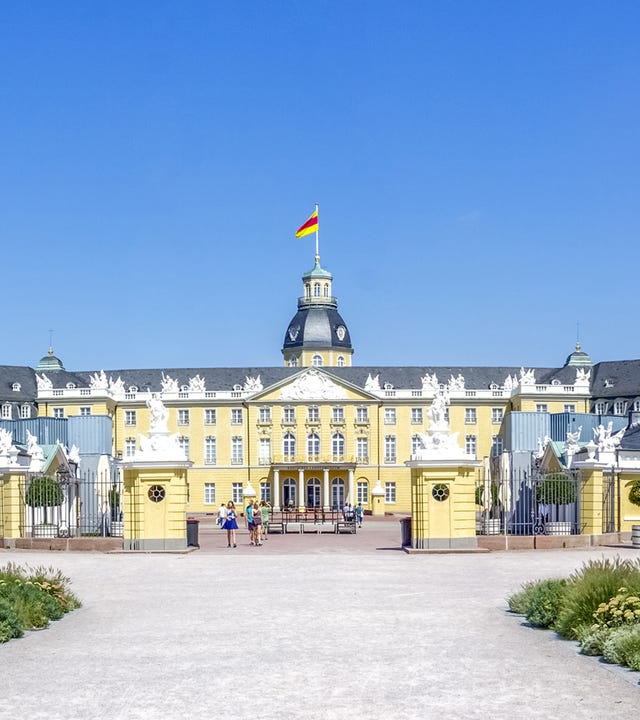 Karlsruhe Language Center
Address:
Kaiserstraße 215
76133 Karlsruhe, Baden-Württemberg
Office Hours:
Monday - Friday

8:00 - 18:00
Welcome to the Berlitz language center Karlsruhe
Our Berlitz language center is situated in the center of the young and hospitable town of Karlsruhe, directly in the pedestrian zone. We are within easy reach, particularly by public transport.
You will feel right at home from the very beginning in the open, pleasant atmosphere of our language center. Our qualified and experienced international team will teach you your desired language enthusiastically and with dedication, and will also integrate culture-specific features into their teaching: animated, fast learning according to the tried-and-tested Berlitz Method. Whether in group or individual courses, language lessons for children or for business.
Numerous companies in Karlsruhe and the surrounding area also use the services of our language center. For example, Deutsche Bahn, Johnson Controls Automotive Electronics GmbH and T-Systems have already been won over by our services. We offer exclusive business seminars for experts and managers at all levels of management with direct practical benefits: in the areas of management, project management, coaching, intercultural skills and finance, for example. They are available as open or in-house seminars. In German, English, French or a language of your choice.
We will be happy to advise you free of charge and will also, on request, conduct a non-binding assessment of your language skills. Simply drop by and pay us a visit or give us a call. The Berlitz team in Karlsruhe looks forward to seeing you.
Find out more
Contact us today with your questions. We can work together to find the course that's right for you – with no obligation on your part. Your Berlitz team will contact you shortly.