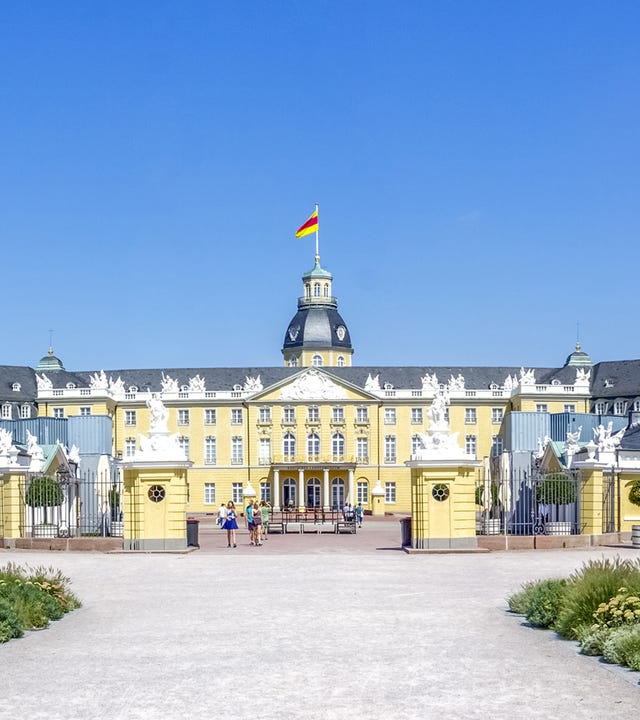 Karlsruhe Language Center
Address:
Kaiserstraße 215
76133 Karlsruhe, Baden-Württemberg
Office Hours:
Monday–Thursday

8:00–17:00

Friday

8:00–16:00
Welcome to the Berlitz language school in Karlsruhe
Our language school in Karlsruhe can be found at the heart of the city, right on Europaplatz square. Thanks to this central location, you are close to landmarks such as the State Museum of Natural History and Karlsruhe Castle with its surrounding gardens and park. And you won't just enjoy the convenience of the setting, but also amenities such as a coffee machine, water dispenser, and one computer per classroom that you are welcome to use free of charge. All these advantages come together to make learning languages at the Karlsruhe Berlitz Center particularly attractive. Our language instructors make sure that there is time in their lessons for your questions and topics of interest, ensuring that all learners participate actively in the course. We consider it important that you not only learn a new language, but also gain an understanding of other cultures and use the language in everyday situations from day one.
These are some of the languages you can learn with Berlitz Karlsruhe:
Why you should choose the Berlitz Center in Karlsruhe
Easy to reach: If you are coming by car, you can park in the Postgalerie parking garage, which is located across the square from Berlitz Karlsruhe, or the Passagehof parking garage, which is just a few minutes' walk from us. If you are using public transportation, the Europaplatz stop is located right across the street from our school.
Preparation courses: If you are planning to take the examination for an internationally recognized language certificate, you can take advantage of our prep courses. Our language instructors have the necessary experience and teaching materials to help you prepare specifically for your test.
Courses for kids and teens: Thanks to our extensive course program, adults are not the only ones who can learn a new language at our Karlsruhe language center. Kids ages 6 years and older can participate in our weekly classes, while young people ages 8 years and up can also join our vacation courses, which take place daily.
International language examinations
Berlitz is a certified partner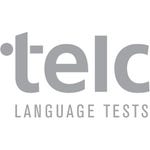 Your Team at Berlitz in Karlsruhe
Tina Diebel
Center Director
Your contact for all language courses including all state-subsidized courses, either directly in the Berlitz Karlsruhe Center or in the Online Classroom.
Stefanie Gronwald
Manager Corporate Services
Your contact for corporate training in Karlsruhe and vicinity.
Virtual tour through the Berlitz Karlsruhe language center
FAQs
Do I have to take a test when my course is over?
Yes, if you would like to receive a Berlitz certificate after successfully completing your course. No examination is necessary if you simply require a certificate of participation. At our language school in Karlsruhe, you can also sit for internationally recognized examinations such as telc, TOEFL, and TFI.
Can I apply for state funding for my language course?
You can apply for funding for B2 German courses that qualify as German for Professional Purposes from BAMF in Karlsruhe, and for other language courses using the AVGS training voucher or an education voucher from the Federal Employment Agency. Additionally, businesses can receive funding, for example via Qualifizierungschancengesetz. We're happy to advise you.
How often do lessons take place?
Language courses at the Karlsruhe Berlitz Center are usually held once or twice a week. However, we also offer intensive courses that are held more frequently, such as the subsidized language courses and our Total Immersion program.
Find out more
Contact us today with your questions. We can work together to find the course that's right for you – with no obligation on your part. Your Berlitz team will contact you shortly.