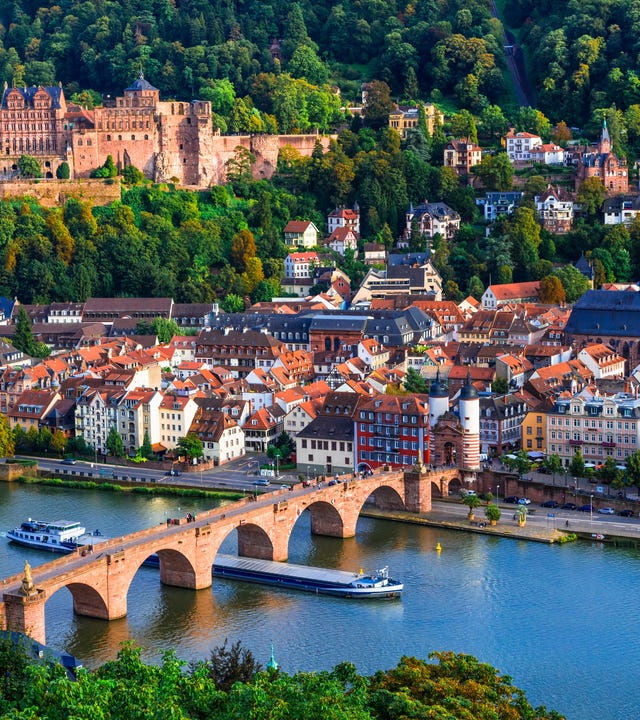 Heidelberg Language Center
Address:
Sofienstraße 7a
69115 Heidelberg, Baden-Württemberg
Welcome to the Berlitz language school in Heidelberg

You will find our Heidelberg Berlitz Center at the heart of the city on the Bismarckplatz square, right at the start of Heidelberger Hauptstraße, the longest pedestrian-only street in Germany. Our language school is located in a listed Art Nouveau building within walking distance of many famous landmarks – such as the Philosophers' Walk, Old Bridge, Kornmarkt square, and Heidelberg Castle. Because our language courses take a holistic approach, you will learn more than just vocabulary and grammar. Our team of native-speaker instructors do not simply teach you a new language in their classes, but also provide cultural context so that you feel at home in both the language and the new culture.
These are some of the languages you can learn with Berlitz Heidelberg:
Why you should choose the Berlitz Center in Heidelberg
Easy to reach: If you come by car, you can park in the Darmstädter Hof parking garage or the underground parking garage at Piststraße 7. Berlitz Heidelberg is located directly opposite the Bismarckplatz tram stop, which is served by lines 5 and 21.
Language exams: At the Heidelberg Berlitz Center, we offer preparation courses for all available language certificates. We are also an official test center for telc German examinations.
Courses for kids: During school breaks kids and teens can take part in our vacation courses, which at Berlitz Heidelberg are offered in our individual instruction format. We don't just offer language courses at the Heidelberg Berlitz Center, but also programming classes through the Berlitz Digital School.
State-subsidized courses: At our language school in Heidelberg, you can take BAMF-subsidized German for Professional Purposes courses. We also offer individual instruction courses in English, German, French, or Spanish as well as group courses in English for professionals that are eligible for the AVGS training voucher or the FbW-voucher offered by the Federal Employment Agency and the Jobcenter.
Your contact at Berlitz Heidelberg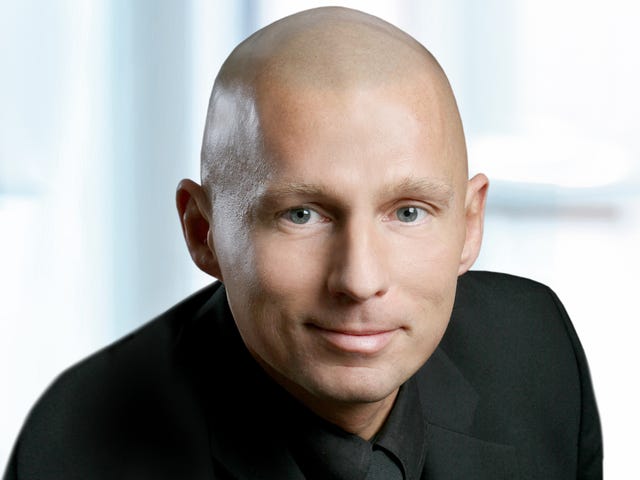 Christian Lieder
Senior Center Director
Your contact for business trainings in Heidelberg and the surrounding area as well as for all language courses, either directly in the Berlitz Heidelberg center or in the Online Classroom.
Virtual tour through the Berlitz language school in Heidelberg
FAQs
What is the fastest way for me to learn a language?
If you are looking for the most time-efficient and effective way to learn a new language, we recommend our Total Immersion intensive individual instruction, which consists of 12 classroom hours per day. Two instructors help you master the challenges of learning the language. Your personalized timetable allows for a high degree of customization, and you speak for a very high proportion of the time so you can make rapid progress.
Does the Berlitz Center in Heidelberg also offer Business English courses?
At our Heidelberg language center, we are also pleased to offer courses which focus on Business English.
What sort of corporate programs do you offer?
For companies and their employees, in addition to our open-enrollment language courses we offer tailored language instruction that matches the specific requirements of the employees or the company and teaches the participants the skills they need to reach their professional objectives within their industry.
How many participants are there in a group course?
Group instruction is usually held with a maximum of six participants. However, we also offer Semi-Private courses in which you can learn a new language with a friend, colleague, or family member.
Find out more
Contact us today with your questions. We can work together to find the course that's right for you – with no obligation on your part. Your Berlitz team will contact you shortly.