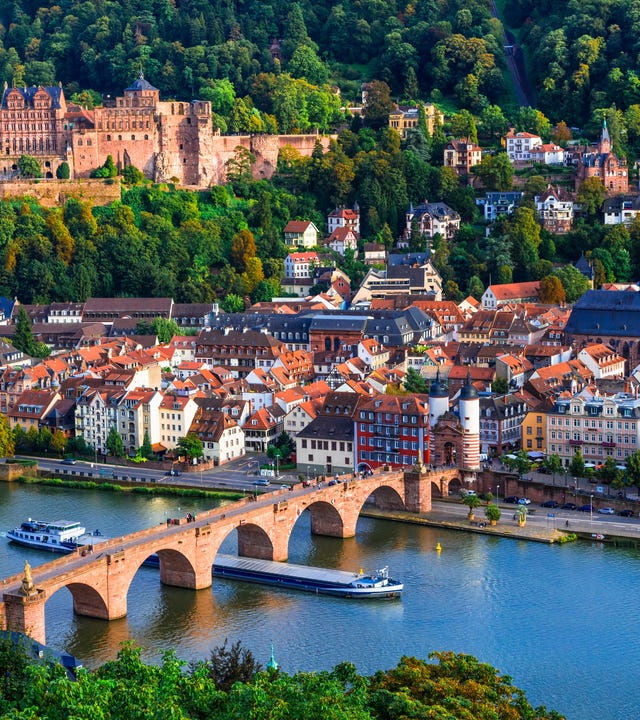 Heidelberg Language Center
Address:
Sofienstraße 7a
69115 Heidelberg, Baden-Württemberg
Office Hours:
Monday - Friday

09:00 - 15:00
Welcome to the Berlitz language center Heidelberg
The picturesque town of Heidelberg is world famous and attracts thousands of tourists from all over the world - year after year. Our language center is situated near the beautiful town center and its many bars, cafés and restaurants. It also has excellent public transport links.
You will feel right at home from the beginning in the modern rooms of our language center and its friendly, pleasant atmosphere. Our qualified and experienced international team will teach you your desired language enthusiastically and with dedication, and will also integrate culture-specific features into their teaching: animated, fast learning according to the tried-and-tested Berlitz Method. You will also have the opportunity to build on the language skills that you acquire in interactive learning programs with the help of state-of-the-art learning technology.
You can choose from a wide range of courses: in addition to individual and group courses, you will also find an extensive range of courses for kids and teens, for example.
Find out more
Contact us today with your questions. We can work together to find the course that's right for you – with no obligation on your part. Your Berlitz team will contact you shortly.