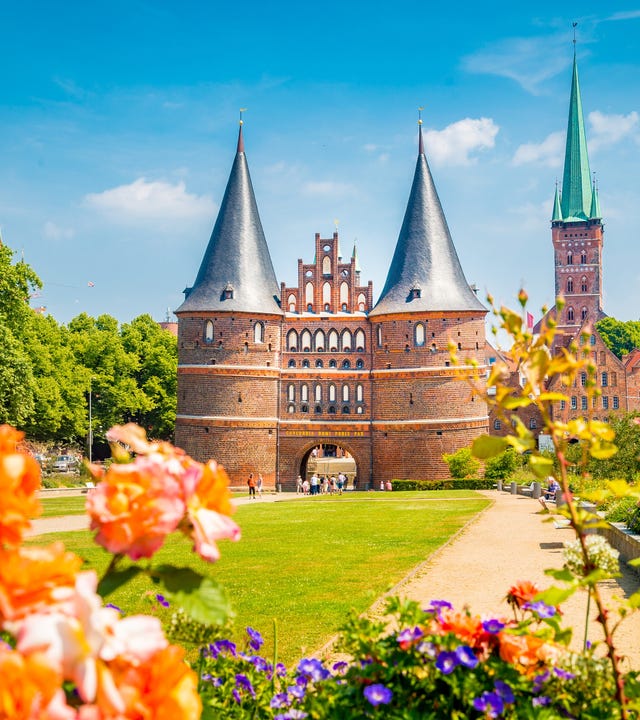 Lübeck Language Center
Address:
Wahmstraße 2–20
23552 Lübeck, Schleswig-Holstein
Welcome to the Berlitz language school in Lübeck
Berlitz Lübeck can be found right in the historic town center, which is surrounded by water. It is within walking distance of landmarks such as the Holstentor gate, Salzspeicher warehouses, and Buddenbrookhaus museum, as well as the city hall. If you are looking to learn a new language in a pleasant environment and believe it is important to play an active role in shaping the lessons, then our language courses are the perfect choice for you! At our Lübeck Language Center, we prioritize dialog-based, communicative instruction in which every course participant can contribute their experiences and ask questions, and the focus is on topics that are relevant to their jobs or everyday lives. Our language instructors are native speakers, so they are able to contribute to your knowledge of the culture as well as the language.
These are some of the languages you can learn with Berlitz Lübeck:
Why you should choose the Berlitz Center in Lübeck
Well-equipped: Our Berlitz language school in Lübeck is wheelchair accessible and equipped with a water dispenser as well as machines for coffee and tea. There are also several computers for the use of course participants. Our student lounge is the perfect place to prepare for your classes, converse with other participants, and enjoy the view of historic Lübeck.
Preparation courses: Our experienced language instructors know exactly what it takes to do well on language tests such as the telc, TOEIC, or VPET (formerly LCCI) examinations, so they can offer you the best possible assistance.
State-subsidized language courses: Under the BAMF program to promote German language learning, you can apply for financial aid for our integration courses (goal level A2–B1). The applications for our German for Professional Purposes (DeuFöV) B2 and C1 courses can be obtained by BAMF or directly by the Federal Employment Agency. DeuFöV classes can also be taken Live Online in the Online Classroom.
International language examinations
Berlitz is a certified partner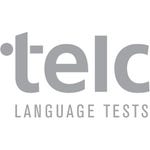 Your contact at Berlitz in Lübeck
Sabine Kelch
Center Director
Your contact for all language courses, either directly in the Berlitz Lübeck Center or in the Online Classroom.
FAQs
Does Berlitz Lübeck have parking spaces?
You can park your car in the underground parking garage of the Haerder Center. If you use public transportation, we recommend you get off at the Wahmstraße, Sandstraße, or Königstraße stops. We are only a ten-minute walk from the Lübeck central train station.
Is it possible to take an official language examination at the end of my course?
Generally, we issue a certificate of participation at the end of a course. In addition, you can take internationally recognized examinations such as telc and TOEIC. Berlitz Lübeck is an official test center for these exams.
Can young people also take your language courses?
We offer weekly language courses for kids and teens ages 8 years and older. Our course offerings also include vacation courses, which are held daily, and weekly programming classes through our Berlitz Digital School.
Do you offer any other subsidized courses besides German classes?
You also can take part in courses that are eligible for the Federal Employment Agency's AVGS training voucher, such as our business language courses in German, English, and Spanish in our individual instruction format. We also offer an English language course for technical professions. Our English for Professional Purposes course qualifies for the FbW continuing education program. This is a full-time course for professionals and managers.
Find out more
Contact us today with your questions. We can work together to find the course that's right for you – with no obligation on your part. Your Berlitz team will contact you shortly.