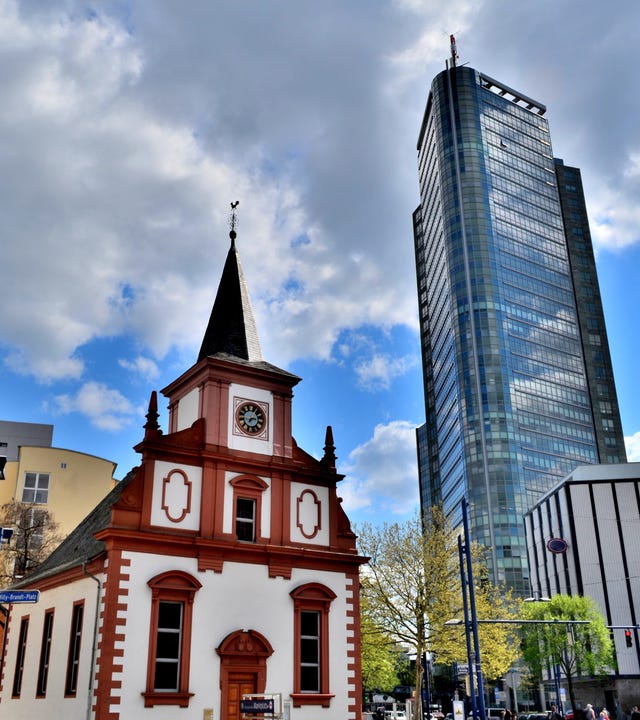 Offenbach Language Center
Address:
Herrnstraße 51
63065 Offenbach, Hessen
Office Hours:
Monday–Thursday

08:00–19:30

Friday

08:00–18:00
Welcome to the Berlitz language school in Offenbach

Our Berlitz Center is located directly in downtown Offenbach. The Büsing Palace, Isenburg Castle, and Lili Tempel are only a few meters away. Our team at the reception offers you quick and professional service and is always happy to answer our course participants' questions, so your language course will run smoothly and you can focus on learning the new language. Our language instructors come from a variety of nations, which means that from the very beginning of your course you will become accustomed to different accents. At Berlitz Offenbach we believe it is important for you to participate actively in class. This quickly helps you learn to speak articulately, overcome shyness, and practice how to communicate with confidence in everyday situations.
These are some of the languages you can learn with Berlitz Offenbach:
Why you should choose the Berlitz Center in Offenbach
Well-equipped: Berlitz Offenbach has a coffee machine, water dispenser, and several computers that our course participants are welcome to use free of charge.
Easy to reach: If you come by car, you can park in a parking lot on Mainstraße next to the River Main, which is only a five-minute walk from our Offenbach language center. If you use public transportation, we recommend getting off at the Offenbach Marktplatz stop (use the Büsingpalais/Herrnstraße exit), which is only a few meters away.
State-subsidized courses: At the Offenbach Berlitz Center, you can take part in several language courses for specific professions that are eligible for the AVGS training voucher from the Federal Employment Agency. Many courses also qualify for the DeuFöV and AZAV programs. We also offer integration courses, for which you can apply for funding.
Official test center: You can sit for the examinations for the telc German certificates.
FAQs
Does Berlitz Offenbach offer language courses for children?
Kids and teens ages 11 years and up can participate in our vacation courses during the school breaks.
Is it possible to take prep courses for a language examination at the Offenbach language center?
Our skilled language instructors would be pleased to help you prepare e.g. for the TOEIC or TOEFL examination.
Do I have to buy the materials for the language course myself?
Generally speaking, all materials are included in the course fee.
Find out more
Contact us today with your questions. We can work together to find the course that's right for you – with no obligation on your part. Your Berlitz team will contact you shortly.