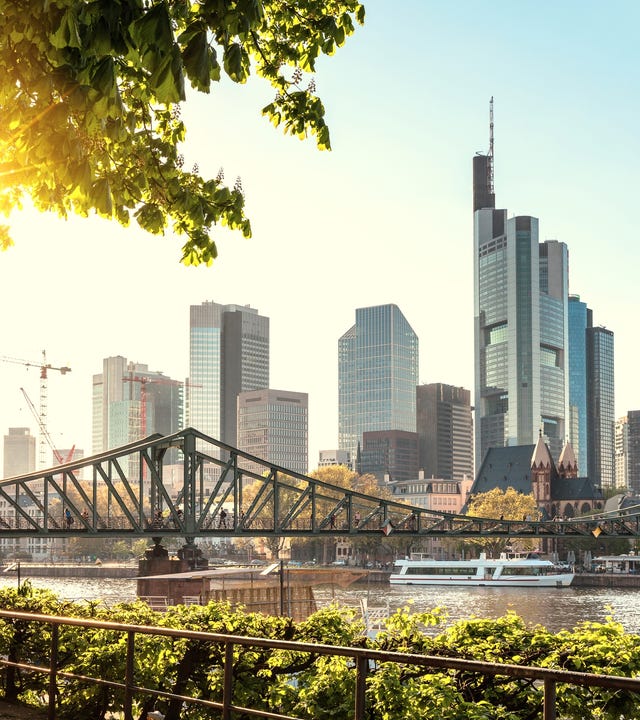 Frankfurt Language Center
Address:
Kaiserstraße 6
60311 Frankfurt, Hessen
Welcome to the Berlitz language school in Frankfurt
Our Berlitz language center is located in the heart of downtown Frankfurt. The Zeil shopping promenade, Museumsufer museum row, Main Tower skyscraper, and many other landmarks can be found in the immediate vicinity. Thanks to this central location, you can get to Berlitz Frankfurt quickly and easily using public transportation – all light rail (S-Bahn) lines will take you to the nearby Hauptwache stop. Many of our course participants appreciate not only the convenient location of our language school in Frankfurt, but also our extensive course offerings. Besides instruction in popular languages such as English, German, and French, this includes integration courses and tailored continuing education programs for companies. Regardless of the course you choose, our instruction is always very hands-on and goal-oriented, with plenty of room for your individual questions and topics of interest.
These are some of the languages you can learn with Berlitz Frankfurt:
Why you should choose the Berlitz Center in Frankfurt
Well-equipped: Berlitz Frankfurt offers more than 20 classrooms as well as several computer workstations with Wi-Fi that are available for the use of course participants.
Easy to reach: If you come by car, you can park in the Goetheplatz, Hauptwache or Kaiserplatz parking garages, which are all within walking distance of our language school in Frankfurt.
Preparation courses: Our team of instructors has years of experience and knows what it takes to do well on the examinations for officially recognized language certificates. So at the Frankfurt Berlitz Center, we offer prep courses e.g. for the telc, TOEIC, TOEFL, IELTS, and TOLES examinations.
Courses for kids: Young people in grades 5 and above can attend weekly language courses at our Frankfurt language center. We also offer intensive courses during school vacations. Our wide range of courses for kids and teens includes programming classes through the Berlitz Digital School.
Integration courses in Frankfurt: Berlitz in Frankfurt offers German integration courses at the levels A1 to B1 as well as an orientation course. These courses take place in the mornings, afternoons, or evenings.
Flexible course formats: In addition to group training and individual instruction, we also offer online courses – e-learning formats for self-guided study as well as individual or group Live Online courses taught by our team of instructors in an Online Classroom. You can also combine on-site instruction at the Frankfurt Berlitz Center with an online course.
International language examinations
Berlitz is a certified partner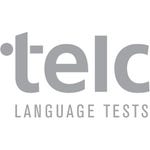 Your Berlitz Team in Frankfurt
Miroslawa Stresau-Krizowski
Senior Center Director
Your contact for language courses at the Frankfurt Berlitz Center or in the Berlitz Online Classroom.
Noelle Lehr
Manager Corporate Services
Your contact for corporate training in Frankfurt and vicinity.
Virtual tour through the Berlitz language school Frankfurt
FAQs
Can I also take the examinations for specific language certificates at the Frankfurt language center?
Yes. You can take officially recognized language examinations such as telc German, WiDaF, TOEIC, TOEFL, or VPET (formerly LCCI) right at our language school in Frankfurt.
Does the Frankfurt Berlitz Center only teach language courses?
Our course offerings include weekly language courses, integration courses, programming classes for kids and teens, and a wide selection of seminars for companies, including leadership and soft skills courses, as well as intercultural trainings and coachings. If you'd like more information, please contact us.
Can I apply for state funding for my language course?
German for Professional Purposes courses are eligible for BAMF funding, as are integration courses in Frankfurt. The funding can either be 50% or up to the full 100% of the costs. Group courses and individual instruction in English are eligible for the continuing education voucher or AVGS training voucher from the Federal Employment Agency.
What courses do you offer specifically for companies?
We offer companies a wide selection of courses in the fields of language skills, intercultural skills, and leadership and soft skills. Our Corporate Sales Team will be pleased to assist you in finding the appropriate course format for you and your employees and explain specifically how they can support you in the coordination and administration of your continuing professional education programs. There are many options available, so please contact us for more information.
How often do lessons take place in your language school in Frankfurt?
Our regular courses are held once or twice a week. We also offer intensive courses that take place every day. State-subsidized language courses vary in terms of frequency and duration.
Find out more
Contact us today with your questions. We can work together to find the course that's right for you – with no obligation on your part. Your Berlitz team will contact you shortly.