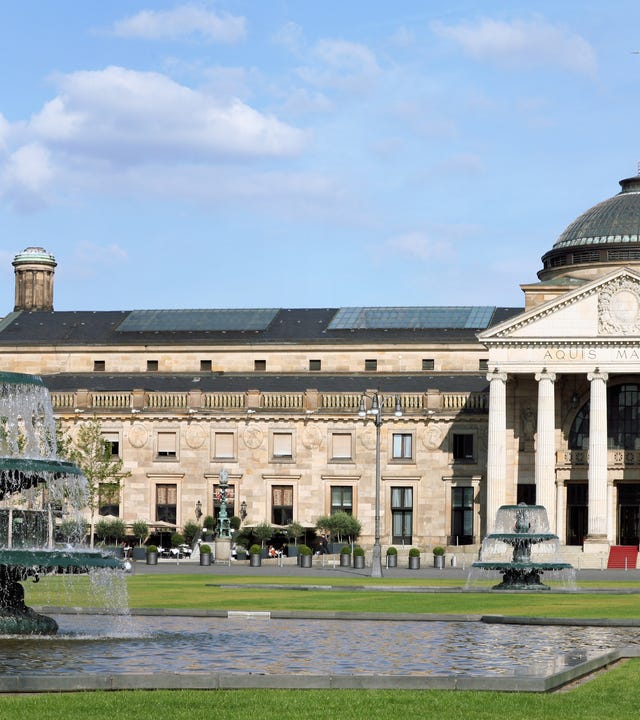 Wiesbaden Language Center
Address:
Moritzstraße 6
65185 Wiesbaden, Hessen
Welcome to the Berlitz language school in Wiesbaden

Our Wiesbaden language center can be found right downtown and within walking distance of landmarks such as the Kurhaus convention center, market square, city hall, and Hessen state parliament building. We would like to offer everyone the opportunity to work with us to further their education. This is why our course offerings are so wide-ranging and flexible – so everyone can find the course that is right for them. It doesn't matter how much time is at your disposal, what your learning style is, or why you have decided to learn a language. The instruction provided by Berlitz Wiesbaden is designed to foster active communication, giving you the opportunity to discuss new and interesting topics and supplement them with appropriate learning materials.
These are some of the languages you can learn with Berlitz Wiesbaden:
Why you should choose the Berlitz Center in Wiesbaden
Well-equipped: Our language school is located in a 19th-century building with a rooftop terrace and has a lounge area as well as a coffee machine and several computers that are available for course participants to use free of charge.
State-subsidized courses: Under the BAMF program to promote the learning of German for professional purposes, at our language school in Wiesbaden you can participate in the B1, B2 and C1 workplace German courses. Our English for Professional Purposes course as well as other sector-specific language offerings for professionals and managers are eligible for the AVGS training voucher and the education voucher from the Federal Employment Agency. We also offer several subsidized course options for firms, for example via the Qualifizierungschancengesetz. If you'd like more information, please contact us.
Preparation courses: Berlitz Wiesbaden offers prep courses for internationally recognized language examinations. We can help you prepare e.g. for the TOEIC, VPET (formerly LCCI), or TOEFL tests.
Rapid learning progress: Our team of language instructors and the Berlitz Method help you make rapid progress in reaching your learning goals. Active communication plays an important role here, as you listen to, read, write, and speak the new language.
Your contact at Berlitz in Wiesbaden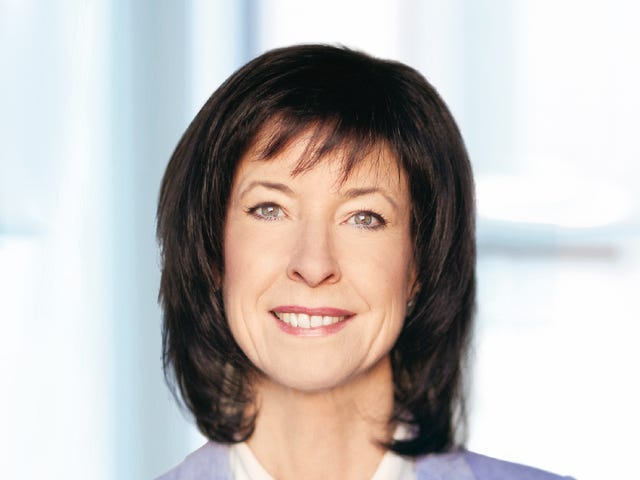 Heike Wolf
Unit Corporate Consultant/
Key Account Manager
Your contact for corporate training in Wiesbaden and surrounding area.
Take a virtual tour of Berlitz Wiesbaden:
FAQs
Is there a place to park close to the Wiesbaden language center?
If you come to the Wiesbaden Berlitz Center by car, you can park on Luisenplatz or other locations in the neighborhood. The Hauptbahnhof, Luisenplatz, and Adelheidstraße stops are within a short walking distance if you would like to use public transportation.
Is it possible to sit for official language examinations at Berlitz Wiesbaden?
The Wiesbaden Berlitz Center serves as an official test center for the telc German language exam.
Are the subsidized course options also available as online classes?
Yes, several of our online language courses can be subsidized via AVGS training voucher or education voucher.
Are your language courses suitable for children?
Berlitz Wiesbaden offers special vacation courses for kids and teens ages 7 years and older. These classes are held daily during school breaks.
How do I learn a language quickly?
Regardless of whether you choose intensive individual instruction or weekly group lessons, each week you should motivate yourself to actively participate in the lessons, do short exercises regularly, and have the confidence to speak the language. This is the only way to reach your language-learning goal.
Find out more
Contact us today with your questions. We can work together to find the course that's right for you – with no obligation on your part. Your Berlitz team will contact you shortly.