Why you should learn Arabic with Berlitz
Berlitz is one of the largest language schools in the world and through our years of experience, we have developed the best teaching methods to learn Arabic quickly and easily. It is important to us to offer our students the opportunity to learn flexibly and at their own pace in order to efficiently achieve personal learning success. With our extensive range of courses, you will find the Arabic language course that best fits into your daily life.
Find your perfect Arabic language course
Online Arabic language courses
If you want to take part in an Arabic language course independently and from anywhere, our online language courses are the best choice. You can decide for yourself how intensively and frequently you want to learn Arabic.
Learn Arabic in person
If you would like to learn Arabic in one of our Berlitz language schools, this has the great advantage that you always have a language trainer at your side who is available to answer any questions you may have. All Berlitz language trainers are native speakers who can also teach you cultural backgrounds and colloquial expressions.
How to learn Arabic most effectively
Step 1: Find out about the different Arabic courses we offer.
Step 2: Contact us! Together we will determine the level at which you currently speak Arabic and which program best fits your needs.
Step 3: Sign up for your chosen Arabic program and stay on the ball.
Step 4: Practice regularly, especially speaking.
Step 5: You will receive constant feedback so you can continually improve.
The right Arabic language course for everyone
Learn Arabic for beginners: If you have little or no knowledge or Arabic, this Arabic language course is best for you.
Learn advanced Arabic: If you already have some knowledge of Arabic and would like to improve it, this Arabic course is the right one for you.
Learn Arabic for children: This language course is suitable for all children who would like to learn Arabic.
Learn Arabic for companies: This Arabic language course is for all who want to learn a new language together as a company.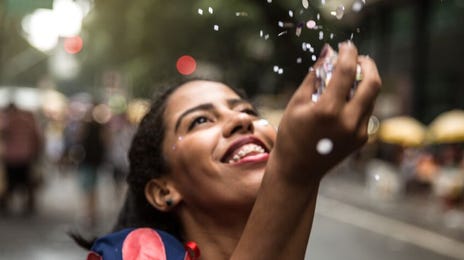 Why learn Arabic
Arabic is the mother tongue of over 420 million people.
Learning Arabic will open the door to a rich culture that is not often open to the western world.
Learning Arabic (with a new alphabet) is an exciting challenge.
Speaking Arabic opens up new opportunities for you in the job market.
If you learn Arabic, you will stand out, because there are very few people from the West who speak Arabic.
Find a Berlitz language school near you now and get started with your Arabic course.
Learn more
Contact us today with your questions. We can work together to find the course that's right for you - with no obligation on your part. Your Berlitz team will contact you shortly.