Why you should learn Greek with Berlitz
In our Berlitz language courses, we use modern technology to offer our course participants different options, so that each participant can determine for themselves how they want to learn Greek. Our language trainers are all native speakers, so in addition to grammar, vocabulary and listening comprehension, you will also learn a lot about cultural features and differences, as well as everyday language. We have perfected our Greek courses so that each student can access the form of instruction that best suits their personal lifestyle.
Find your perfect Greek language course
Online Greek Language Course
With our online Greek language courses, you can decide when and where you want to attend our classes. We offer you maximum flexibility so that even with a stressful schedule, you have the chance to learn Greek.
Learn Greek in person
On-site classes at one of our Berlitz language schools are supervised by our native-speaking Berlitz trainers and take the form of either individual or group lessons. As soon as any uncertainties or questions arise while learning Greek, you can immediately speak with your language teacher or other group members.
How to learn Greek most effectively
Step 1: Find out about the different Greek courses we offer.
Step 2: Contact us! Together we will determine the level at which you currently speak Greek and which program best fits your needs.
Step 3: Sign up for your chosen Greek program and stay on the ball.
Step 4: Practice regularly, especially speaking.
Step 5: You will receive constant feedback so you can continually improve.
The right Greek language course for everyone
Learn Greek for beginners: Our Greek language courses for beginners are perfect for you if you would like to learn Greek but have no knowledge of the language.
Learn advanced Greek: If you already have knowledge of Greek and want to improve, this course is the right one for you.
Learn Greek for children: Children and teens aged 8 to 18 years can learn Greek with us.
Learn Greek for companies: We offer many language courses for companies whose employees would like to learn Greek.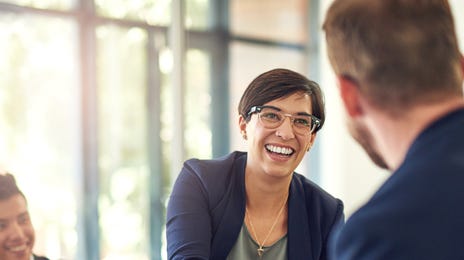 Why learn Greek?
The vocabulary of many other languages comes from Greek.
If you enjoy visiting Greece, learning the language will turn you from a tourist into a guest, and the locals will make you feel more at home than ever.
If you decide to learn Greek, you will be amazed by the beauty of Greek music, poetry, and literature.
If you love Greek food, this will be an additional motivation to learn Greek.
Many linguists call Greek "the language of all languages".
Find a Berlitz language school near you now and get started with your Greek course.
Learn more
Contact us today with your questions. We can work together to find the course that's right for you - with no obligation on your part. Your Berlitz team will contact you shortly.