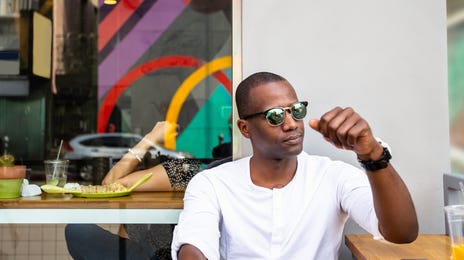 Build confidence in your English with our intermediate level courses
With more than 500 million speakers around the world, there is no doubt that English continues to be the universal language.
Our intermediate English courses will develop the necessary skills to function in your daily life, through the Berlitz Method. Our method completely immerses you in the language and its culture, so you will learn English in the same way you learned your mother tongue.
Millions of students around the world prefer Berlitz for the flexibility our English programs offer. Get to know our variety and find a program suitable to your needs.
What you will learn in our Intermediate English courses
Upon completion of the 4 levels of intermediate English, you will be able to start, sustain and conclude any communicative task with a good command of the language. You will have assimilated the elements of the language and will have the skills that will allow you to express yourself safely and effectively in different contexts of your personal and professional life. Upon completion of the intermediate levels you will be able to:
Make plans and suggest places to visit
Describe your vacations and your activities
Ordering food at a restaurant and talking about it
Talk about movies and buy event tickets
Ask for traffic instructions and talk about traffic
Request estimates and project specifications
Unwrap yourself in social events and special occasions
Asking for and doing favors, as well as offering apologies.
Describe personal and work skills
Talk about personal finances
Give your opinion on current news and events
Describe future plans
Present a company and what it does
Socialize at events for business reasons
Describe the benefits of products and services
Define a customer or market and its characteristics
Describe professional skills and achievements
Prepare and attend a job interview
Describe the business position a company is in
Make business forecasts based on reports
Discuss vacation and employment benefits
Address customer complaints and know how to resolve them
Communicate effectively and specifically by email
Congratulate or give feedback to a company employee
Our Intermediate English course options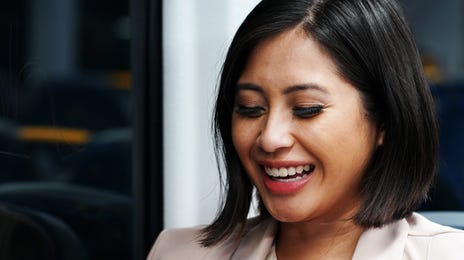 Build confidence on your own with our English subscription
Berlitz Flex uses speech recognition to help build confidence speaking. If you want to start learning to speak English but are worried about having to speak in front of other people, this option could be the perfect solution for you!
Why Berlitz is your best option to learn English
Worldwide experience and presence
We have over 140 years of experience and a proven method of teaching languages. The quality of our courses makes us leaders in more than 70 countries around the world. At Berlitz, we help you achieve your goal of learning English!

Proven method
The Berlitz Method is 100% conversational. By this, we mean that all conversations within the classroom, whether in person or online, are in English and in a real-life context. From the first day, you will begin to speak English.
Programs tailored to you
Berlitz offers a wide variety of courses, whether private, group or on your own. We have programs for all ages and needs, as well as solutions for your company. This gives you the opportunity to adapt the learning of English to your everyday life.
Request pricing and course information
Fill in the form below and an enrollment advisor will contact you to provide pricing, payment plan options and more course information.
Schedule a free demo
Fill in the form below and an enrollment advisor will contact you to set up a free demo and discuss our language options with you.