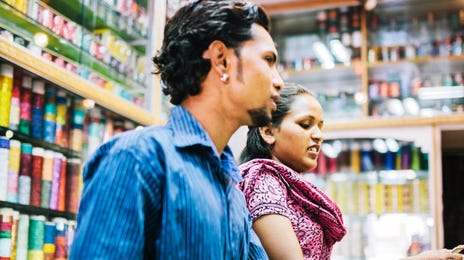 The closest experience to visiting Greece you can get.
Our Greek classes are designed to make it feel like you are visiting Greece. Learning with a native instructor, you will be completely immersed in the Greek language and culture right from the first lesson.
During your lessons, you will only speak Greek, which has proven to be the most effective way to learn. We offer both online and in-person course options, as well as group and private offerings for both as well. So, no matter your budget, timeline or learning preference, you can definitely find a Greek class that suits your needs with Berlitz.
Benefits of learning Greek
Whether you are interested in traveling, want to start a career in Greece or are interested in ancient literature, Greek is the perfect language for you to learn. Spoken by an estimated 13 million people, Greece is a classical language that plays an important role around the world.
Greek culture permeates the world. From architecture to literature to food, the impact of Greek culture can be found on most streets across the globe. Knowing how to speak Greek will make it easier for you to truly appreciate all the Greek culture has given to the world.
What our learners say
"The one-on-one Berlitz course was perfectly suited for my needs. I will be signing up for it again soon"

John, USA
Schedule a free demo
Fill in the form below and an enrollment advisor will contact you to set up a free demo and discuss our language options with you.