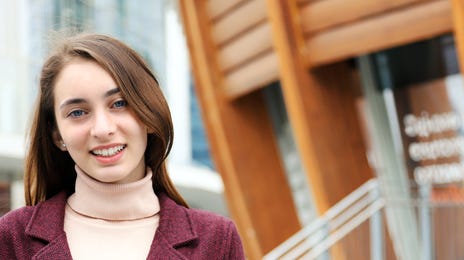 Learn Norwegian with Berlitz
Explore and master the Norwegian language with Berlitz and get the language skills and cultural understanding you need to engage with native speakers and open up your world.
During your study, you will immerse yourself in the language to fast track your path to fluency. You can also choose how you want to learn Norwegian, as our Norwegian lessons are designed to fit around your life, with our flexible model of learning.
How Norwegian lessons work at Berlitz
You will be supported by a fantastic team of language experts and a company with over 140 years of experience teaching people just like you.
Your very first Norwegian lesson will have you speaking the language.
80% of your class time will be spent speaking, practicing and perfecting your Norwegian.
We tailor Norwegian lessons specifically for different age groups and experience levels to ensure you get the most appropriate education to suit your needs.
We can create Norwegian classes for businesses looking to provide their employees with a robust set of Norwegian language skills.
Open your world with Norwegian
Learning Norwegian allows you to truly appreciate all that Norway offers, from food to art, culture, history, and music. As a traveller, you'll be able to spark a little joy in having an authentic connection to the locals and the region and can immerse yourself in Scandinavian culture and community. As a bonus, Norwegian speakers can understand quite a bit of Swedish, as many words share similarities.
If you're learning Norwegian for your business or career, having a firm grasp of the language will help you bridge gaps and engage with native speakers.
What our learners say
"The one-on-one Berlitz course was perfectly suited for my needs. I will be signing up for it again soon"

John, USA
Schedule a free demo
Fill in the form below and an enrollment advisor will contact you to set up a free demo and discuss our language options with you.