Of course, you probably decided to learn the Italian language to be able to communicate with other human beings… but there's much more than humanity in this world!
In this article, you'll learn the names of many of the other fascinating living beings that populate the planet, from the animali domestici (pets) who keep us company in the evenings, to the animali selvaggi (wild animals) we watch Sir David Attenborough documentaries about.
Learning the names of the animals in Italian is essential if you want to expand your vocabulary and add a new topic to your repertoire.
We all have our preferences and fears regarding animals, and asking "Qual è il tuo animale preferito?" (What is your favourite animal?) can be a fun ice-breaker - it will surely start an interesting conversation with your Italian friends!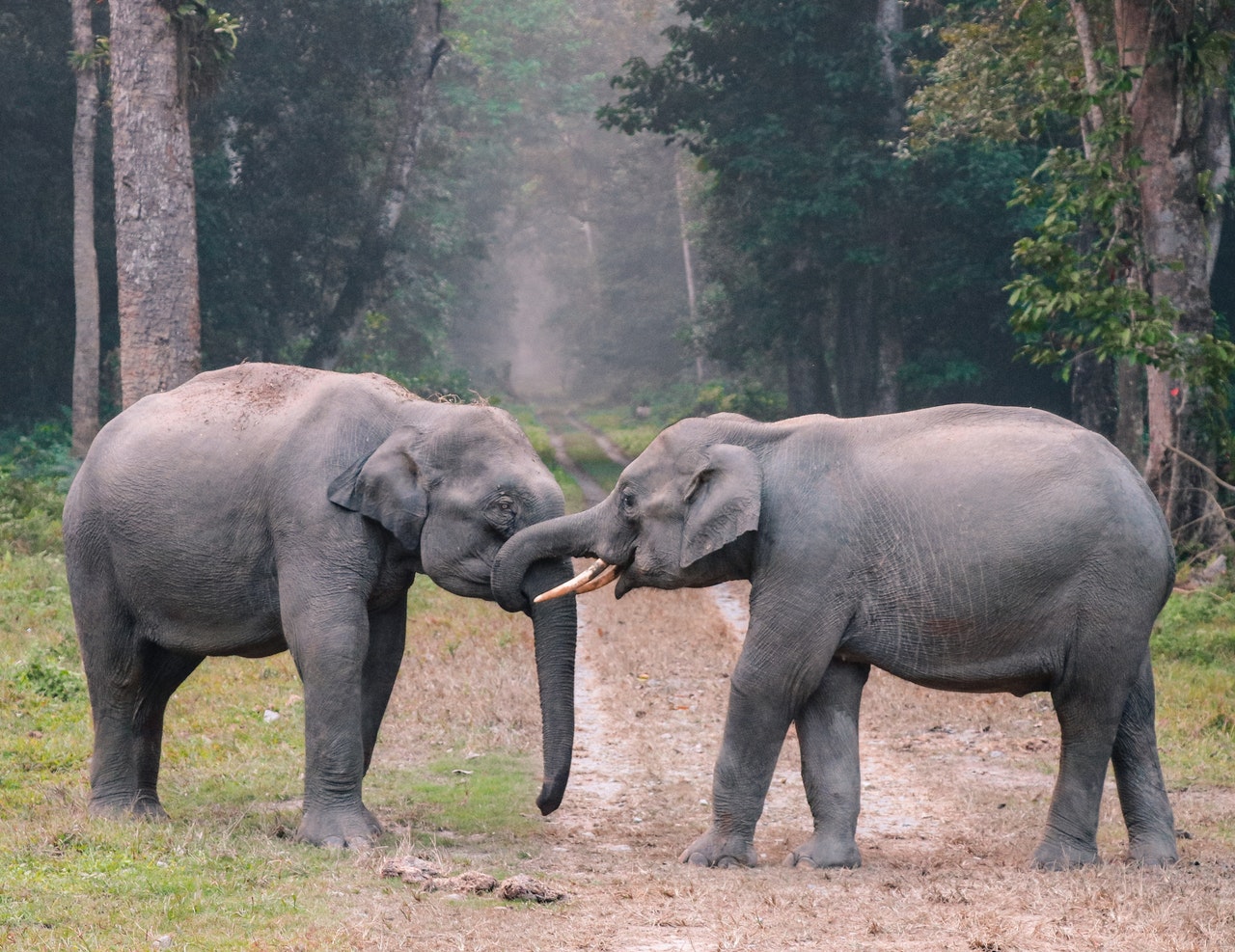 Animals in Italian: Categories
Below you will find different categories of animals (domestic, wild, farm animals in Italian, etc.) with a table that will give you not only the main name of the animals, but also the plural and feminine, and the name for its young, when applicable.
As you probably already know, Italian is a phonetic language, which means we pronounce all letters just as they are written. This means that, once you know a few simple rules, you'll have no problem pronouncing any word you read. Pretty cool, right?
Let's start learning the names of the animals in Italian!
Domestic animals and pets in Italian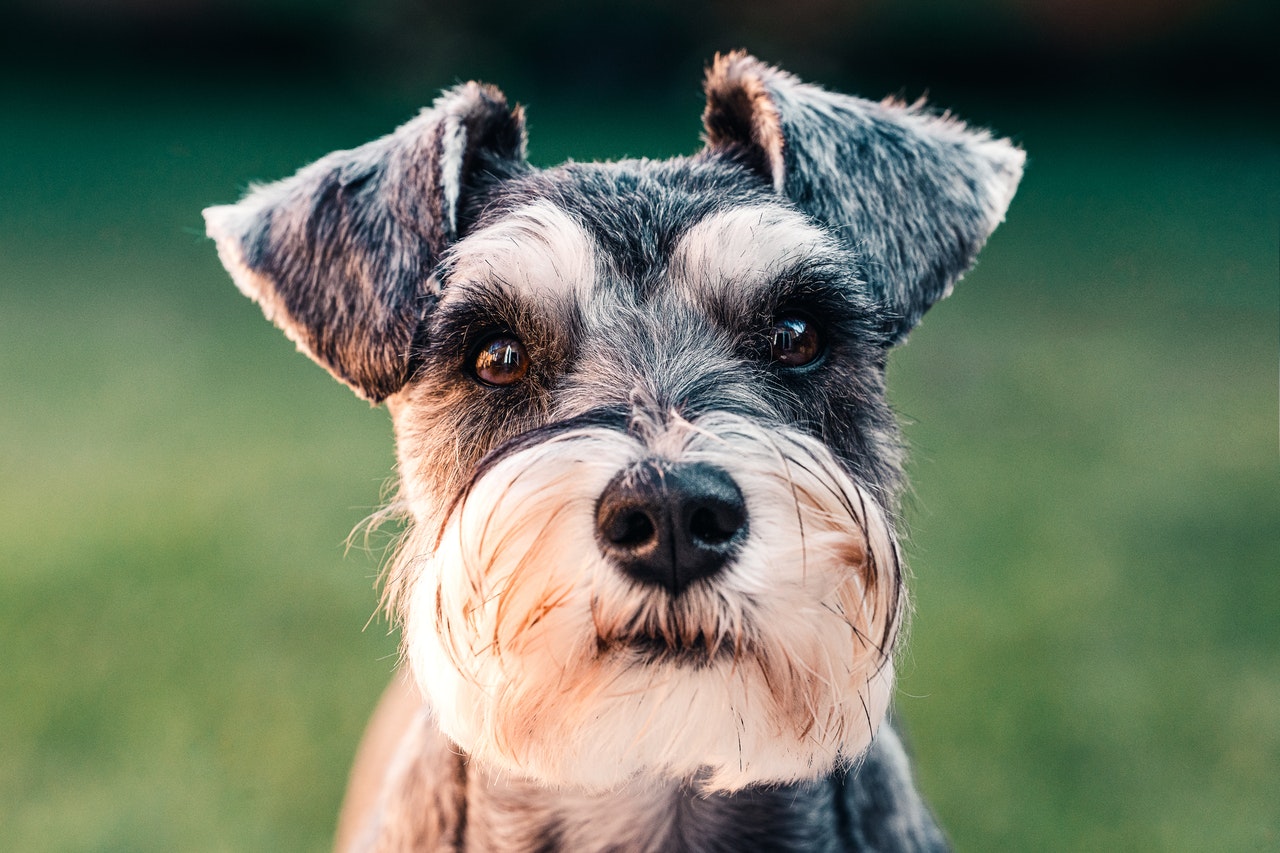 Unfortunately, we do not have such a cute word as "pets" in Italian. Although the English version is becoming more and more popular, we need to use two words to describe our furry best friends: animali domestici, which does not mean "domesticated animals", be careful! The adjective domestico in Italian means "of the house" ("domesticated" would be addomensticato).
Let's see the names of pets in Italian then.
TIP: When you see there is no female version in the table, it means the same noun can be used for both. Then, you can add the adjectives maschio (male) or femmina (female) to define the animal's gender.
Questo è un criceto maschio, mentre quello è un criceto femmina.
This is a male hamster, while that one is a female one.
Likewise, if there is no noun for the young of an animal, you can use the structure: un cucciolo di… and then the name of the animal.
Un cucciolo di leone, un cucciolo di balena, un cucciolo di zebra, ecc.
A lion cub, a whale cub, a zebra cub, etc.
| | | | | |
| --- | --- | --- | --- | --- |
| English | Animal name (singular) | Animal name (plural) | Female | Young (diminutive) |
| Dog | Il cane | I cani | La cagna | Il cagnolino/La cagnolina |
| Cat | Il gatto | I gatti | La gatta | Il gattino/La gattina |
| Puppy | Il cucciolo | I cuccioli | La cucciola | / |
| Hamster | Il criceto | I criceti | / | / |
| Goldfish | Il pesce rosso | I pesci rossi | / | Il pesciolino |
| Turtle | La tartaruga | Le tartarughe | / | / |
| Canary | Il canarino | I canarini | / | / |
Note: The term cagna in Italian has become an insult in day-to-day language. If you want to specify your dog is female, you can say "cagnolina", even if she's not a puppy, or even small!
Example sentences:
Ho adottato una cagnolina quando ero in Colombia e l'ho portata con me in Italia. Ora ha 4 anni, si chiama Punkie.
I adopted a dog when I was in Colombia and I brought her with me to Italy. Now she's 4, her name is Punkie.
Mia nipote vorrebbe un cucciolo per il compleanno, ma i suoi genitori non vogliono.
My niece would like to get a puppy for her birthday, but her parents are not keen on it.
Da bambina avevo due criceti, ma un giorno il gatto li ha mangiati!
When I was a child I had two hamsters, but one day the cat ate them!
Farm animals in Italian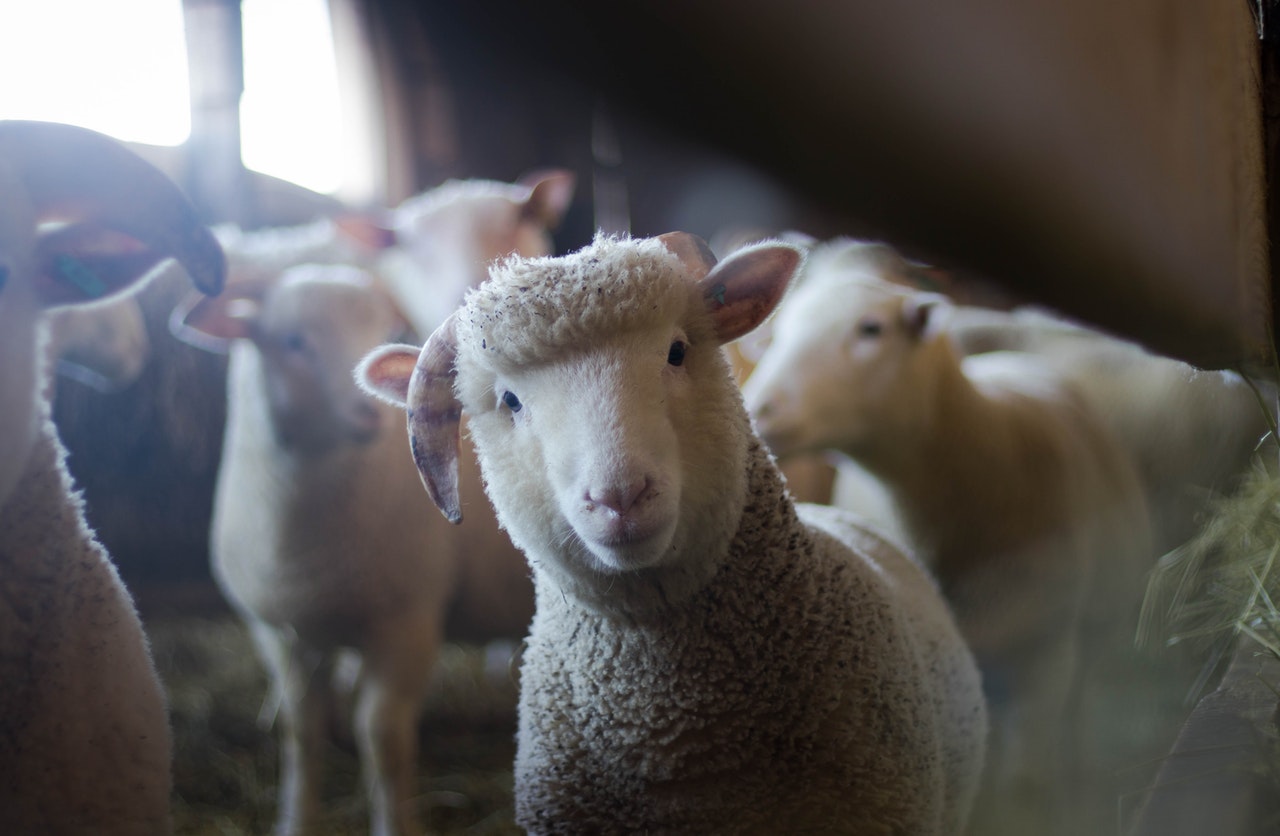 Let's now see some of the most common farm animals. For the collective nouns, I wrote a separate paragraph below.
English
Animal name (singular)
Animal name (plural)
Female
Young (diminutive)
Pig
Il maiale
I maiali
La scrofa
Il maialino
Horse
Il cavallo
I cavalli
La cavalla
Il puledro
Donkey
L'asino
Gli asini
L'asina
Il puledro / L'asinello
Chicken
Il pollo
I polli
La gallina / Le galline
Il pulcino
Rooster
Il gallo
I galli
La gallina / Le galline
Il pulcino
Cow
La mucca / La vacca
Le mucche / Le vacche
/
Il vitello
Bull
Il toro
I tori
La mucca / La vacca
Il vitello
Ox
Il bue
I buoi
La mucca / La vacca
Il vitello
Sheep
La pecora
Le pecore
Male:
Il montone
L'agnello
Goat
La capra
Le capre
Male:
Il becco
Il capretto
Mouse
Il topo
I topi
/
Il topolino
Duck
L'anatra
Le anatre
/
L'anatroccolo
Goose
L'oca
Le oche
/
Il papero
Fun facts:
Topolino (little mouse) is actually Mickey Mouse in Italian, while Paperino is Donald Duck (yes, we know papera is actually a goose…)
If a young boy is being nasty, sometimes parents or teachers tell him he's an asino (donkey); on the other hand, a girl would be an oca (goose).
Example sentences:
Stamattina mi sono svegliato con il canto del gallo.
This morning I woke up with the rooster singing.
Le capre di montagna sono grandi arrampicatrici.
Mountain goats are good climbers.
I maiali sono animali molto intlligenti, anche più dei cani.
Pigs are very intelligent animals, even more than dogs.
Wild and zoo animals in Italian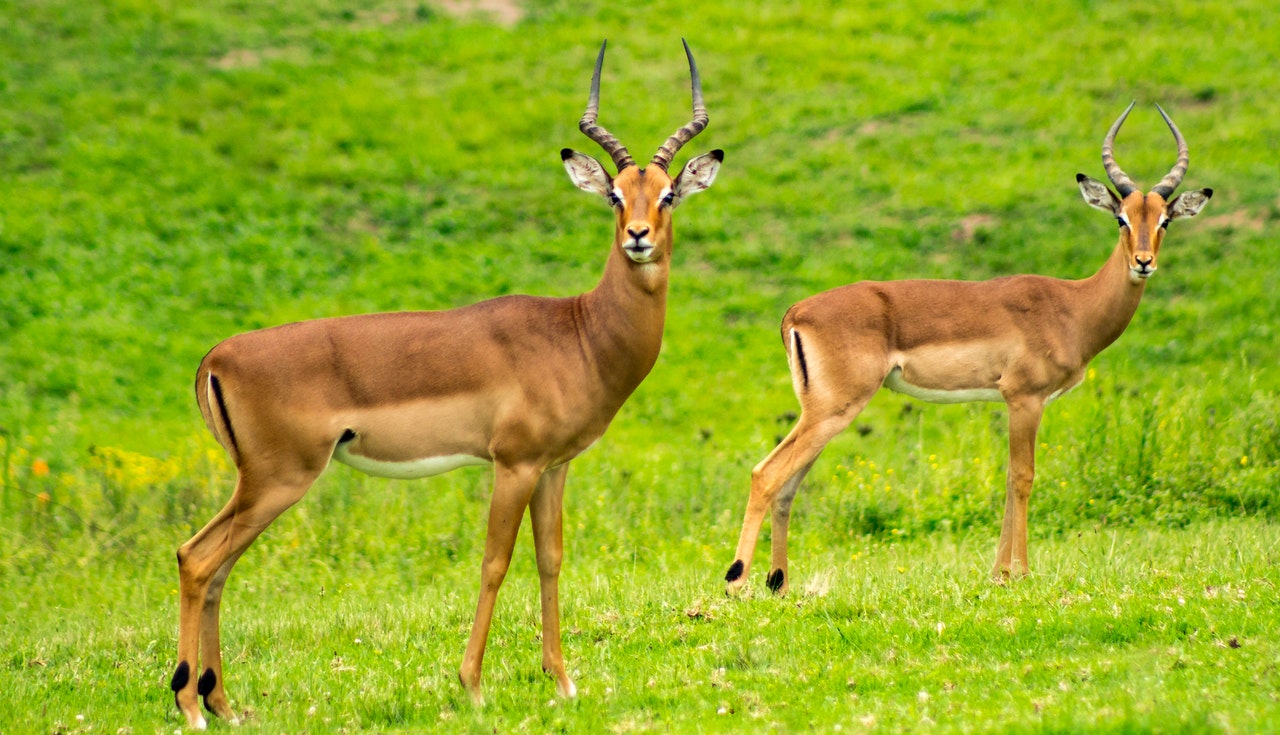 | | | | | |
| --- | --- | --- | --- | --- |
| English | Animal name (singular) | Animal name (plural) | Female | Young (diminutive) |
| Gorilla | Il gorilla | I gorilla | / | / |
| Lion | Il leone | I leoni | La leonessa | / |
| Tiger | La tigre | Le tigri | / | Il tigrotto |
| Monkey | La scimmia | Le scimmie | / | / |
| Zebra | La zebra | Le zebre | / | / |
| Giraffe | La giraffa | Le giraffe | / | / |
| Gazelle | La gazzella | Le gazzelle | / | / |
| Elephant | l'elefante | Gli elefanti | L'elefantessa | / |
| Hippo | l'ippopotamo | Gli ippopotamni | / | / |
| Rhinoceros | Il rinoceronte | I rinoceronti | / | / |
Sea animals in Italian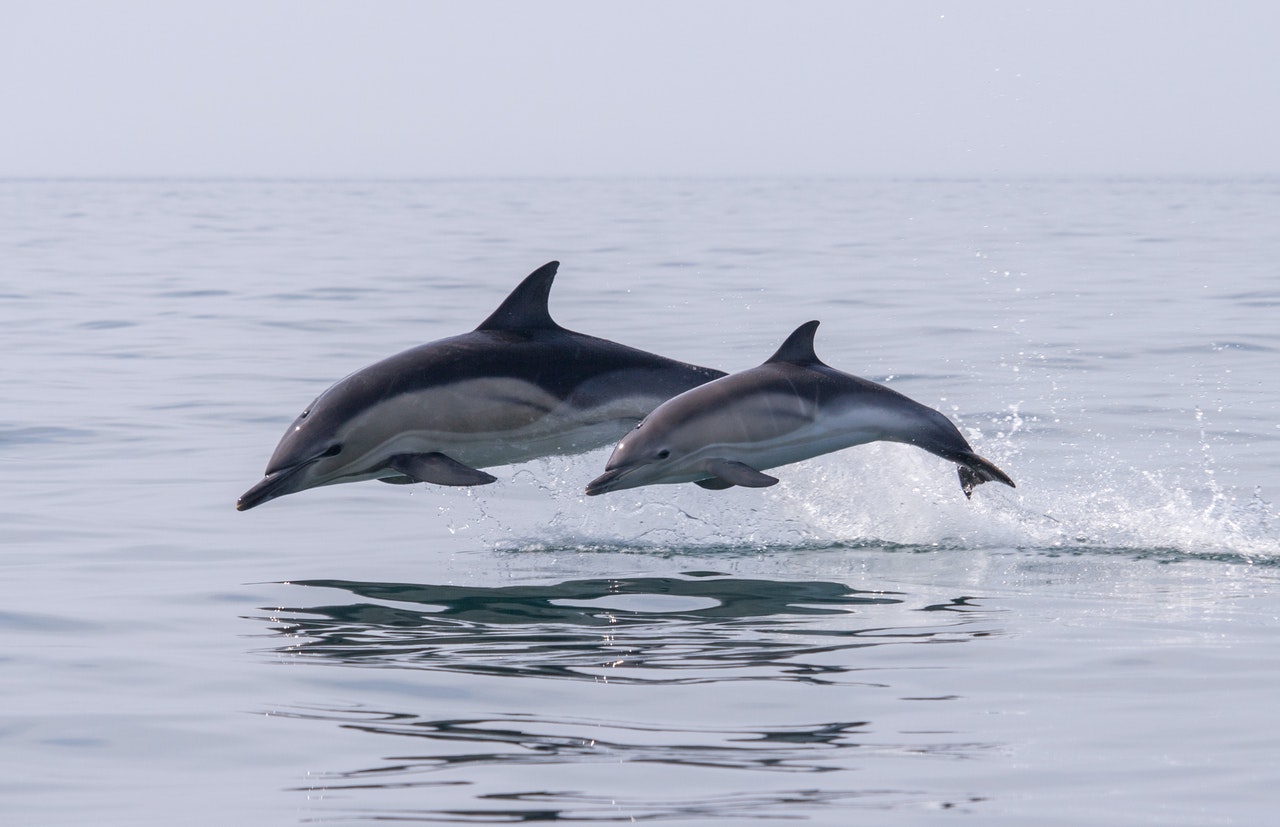 | | | | |
| --- | --- | --- | --- |
| English | Animal name (singular) | Animal name (plural) | Young (diminutive) |
| Fish | Il pesce | I pesci | Il pesciolino |
| Shark | Lo squalo | Gli squali | Lo squaletto |
| Orca | L'orca | Le orche | / |
| Shrimp/Prawn | Il gambero | I gamberi | Il gamberetto |
| Crab | Il granchio | I granchi | / |
| Octopus | Il polpo / il polipo | I polpi / i polipi | / |
| Jellyfish | La medusa | Le meduse | / |
| Whale | La balena | Le balene | / |
| Squid | Il calamaro | I calamari | Il calamaretto |
| Dolphin | Il delfino | I delfini | / |
| Starfish | La stella marina | Le stelle marine | / |
| Seahorse | Il cavalluccio marino | I cavallucci marini | / |
| Seal | La foca | Le foche | / |
Calamaretto (small squid) and gamberetto (shrimp/small prawn) are diminutives used to talk about food, more than anything else.
Come antipasto vorrei dei calamaretti fritti, per favore.
As a starter, I'd love some fried squid, please.
Non mi piacciono i gamberetti, sanno troppo di pesce.
I don't like shrimps, they taste like fish.
Birds in Italian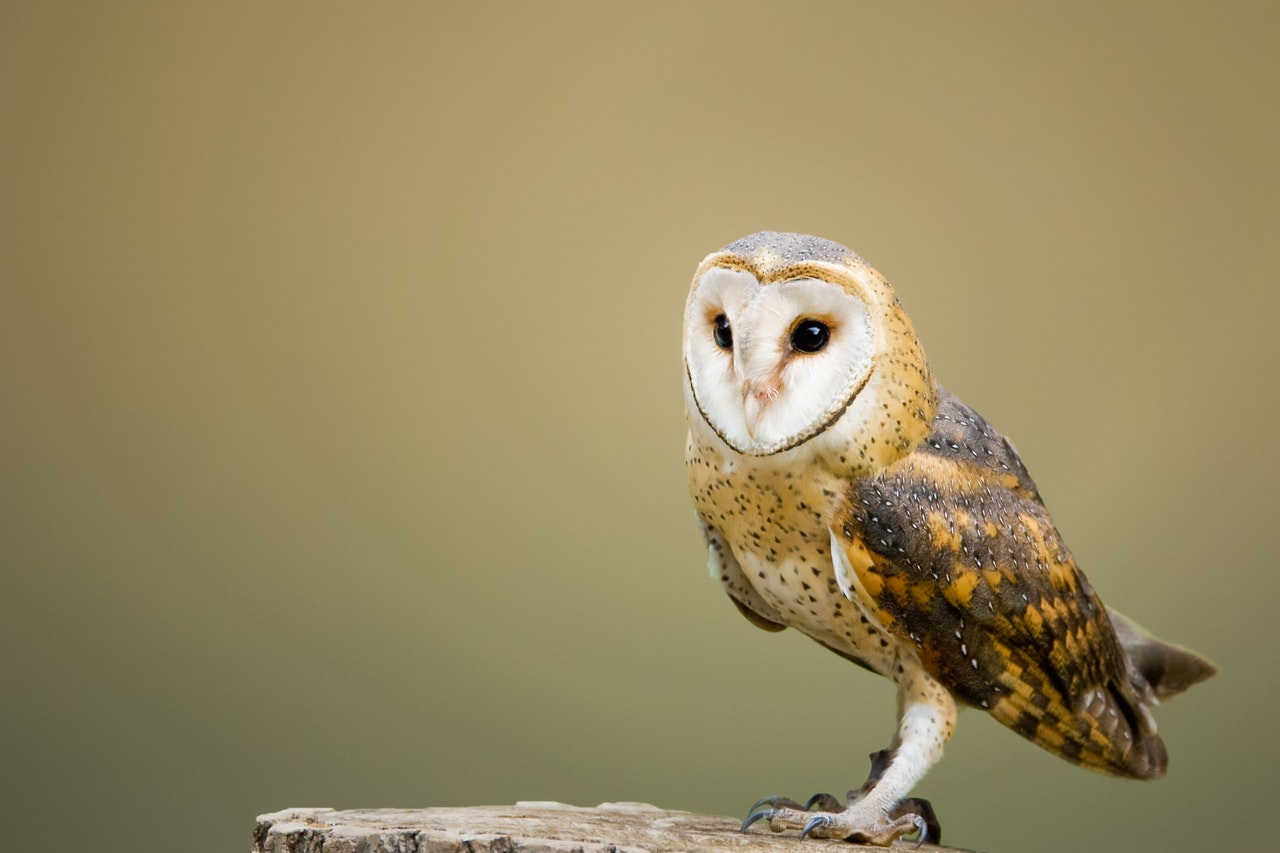 Let's now learn the names of some flying, feathered friends, the birds in Italian: gli uccelli (the birds).
The collective name for a flock of birds is stormo (see "collective nouns for animals in Italian" below for more details).
| | | |
| --- | --- | --- |
| English | Animal name (singular) | Animal name (plural) |
| Eagle | L'aquila | Le aquile |
| Crow | Il corvo | I corvi |
| Robin | Il pettirosso | I pettirossi |
| Pigeon | Il piccione | I piccioni |
| Seagull | Il gabbiano | I gabbiani |
| Swallow | La rondine | Le rondini |
| Owl | Il gufo/la civetta | I gufi / le civette |
| Sparrow | Il passero | I passeri |
Wild animals in Italy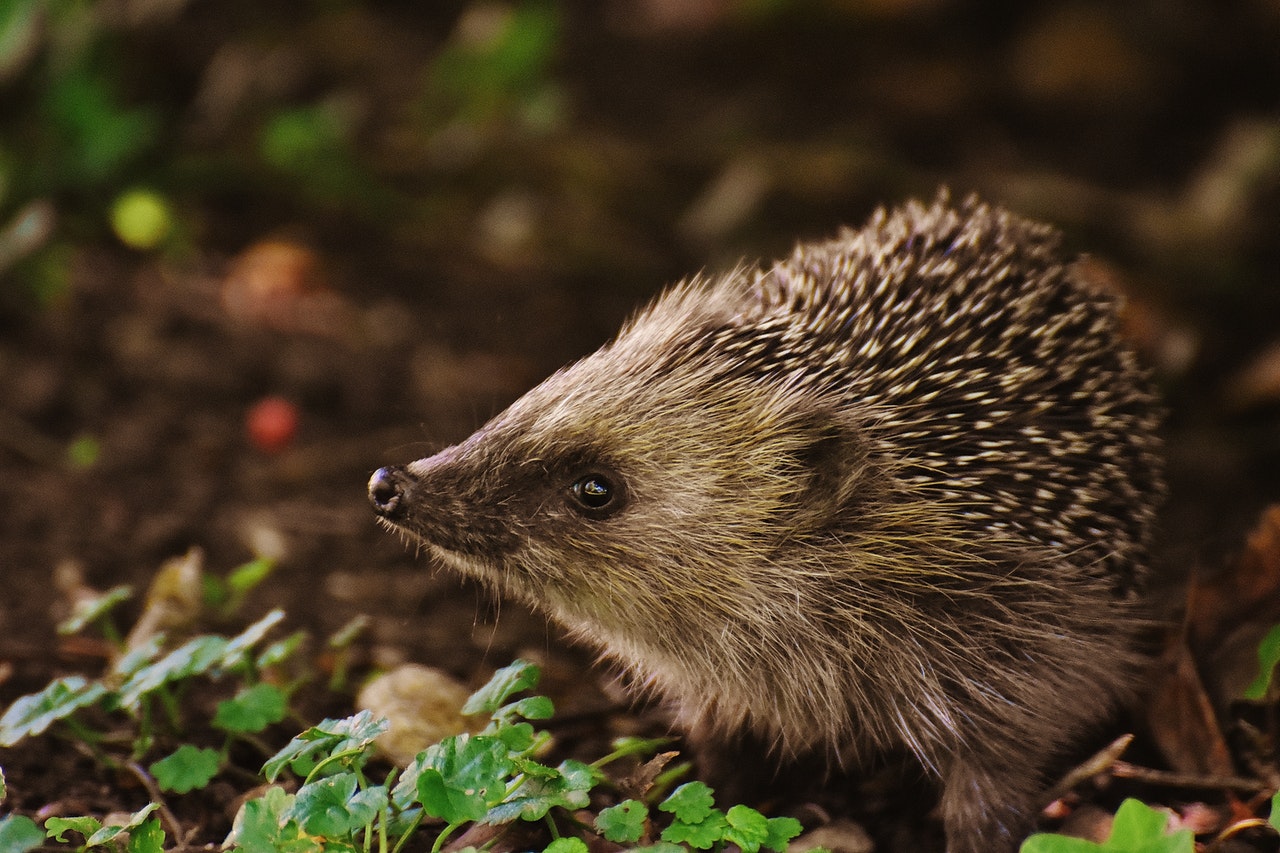 Lets now learn the names of some of the wild animals that you might spot in Italian nature.
| | | | |
| --- | --- | --- | --- |
| English | Animal name (singular) | Animal name (plural) | Female |
| Marmot | La marmotta | Le marmotte | / |
| Wolf | Il lupo | I lupi | La lupa |
| Bear | L'orso | Gli orsi | L'orsa |
| Wild Boar | Il cinghiale | I cinghiali | La scrofa |
| Lynx | La lince | Le linci | / |
| Spider | Il ragno | I ragni | / |
| Butterfly | La farfalla | Le farfalle | / |
| Hedgehog | Il riccio / Il porcospino | I ricci / i porcospini | / |
| Bat | Il pipistrello | I pipistrelli | / |
| Lizard | La lucertola | Le lucertole | / |
| Toad | Il rospo | I rospi | / |
| Frog | La rana | Le rane | / |
| Fox | La volpe | Le volpi | / |
| Snake | Il serpente | I serpenti | / |
Collective nouns for Animals in Italian
There are many collective animal nouns in Italian, used to describe a group of a specific species. Here, we'll have a look at the ones you need to know if you're not a biologist!
Il branco
Il branco is one of the most common names for a group of animals that get together to be stronger and hunt better. You can use it, in general, with all mammals, but the most famous is of course un branco di lupi (a wolf pack).
You can have un branco di leoni (a pack of lions), un branco di cani randagi (a pack of stray dogs), etc.
La mandria / Il gregge
When we talk about domesticated animals, like cows, horses or buffaloes, then we need to use the word mandria.
In quel prato c'è una mandria di cavalli.
There's a herd of horses in that field.
When the animals are goats or sheep, then we talk about un gregge.
Il pastore si prende cura del suo gregge di pecore.
The shepherd cares for his flock of sheep.
Lo stormo
When the group is made up of birds, then we use the term lo stormo. Interestingly, sometimes birds form groups that include different species, for various reasons.
Guarda in cielo, c'è uno stormo di rondini che va verso sud.
Look at the sky, there's a flock of swallows flying South.
Il banco
Finally, when we talk about fish, we use il banco. Yes, it is the same word as a school desk, for some reason! Is that why we say a school of fish in English? Probably not, but it's a good way to memorize it!
Un banco di pesci è formato da un grandissimo numero di pesci che nuotano all'unisono.
A school of fish is formed by a huge number of fish swimming in unison.
Sentences you might use to talk about animals in Italian
| | |
| --- | --- |
| Italian | English meaning |
| Qual è il tuo animale preferito? | What is your favourite animal? |
| Di che razza è il tuo cane/gatto? | What breed is your dog/cat? |
| Hai degli animali domestici? | Do you have any pets? |
| Sono vegano/a perché non voglio fare del male agli animali; gli animali sono amici, non cibo. | I am vegan because I don't want to hurt animals; animals are friends, not food. |
| Di che specie è questo animale? Non ne ho mai visto uno prima. | What species is this animal? I have never seen one before. |
| Il mio cane è di razza, ma in realtà l'ho adottato al canile. | My dog is a purebred, but I actually adopted him at a shelter. |
| Io ho paura dei ragni, ma dei serpenti no. | I am scared of spiders, but not of snakes. |
Animal songs in Italian
Music is always a great tool for learning new vocab. If you are a musical type, then the following songs will inspire you to improve your Italian.
Il gorilla
Il gorilla is the Italian version (by the great De Andrè) of a Georges Brassens' somehow indecently hilarious song. It's fun, though, and it has rhythm!
Alla fiera dell'est
Alla fiera dell'est is a big classic. All Italian kids used to know this song!
Italian Songs for children by Coccole Sonore
As we know, a children's song is always useful to remember new vocab… So here is one.
Funny animal-related sayings, quotes, phrases.
Besides helping you get through interesting conversations, learning Italian animal vocabulary will help you understand many idioms.
Here are the most commonly used idioms with animals in Italian, with their English translation and meaning.
| | | |
| --- | --- | --- |
| Italian idiom | English literal translation | Meaning |
| Can che abbaia non morde. | Dog who barks doesn't bite. | People who like to threaten with words, usually don't do anything in the end. |
| Sei a cavallo! | You're on the horse! | To be at a good point, to have overcome a problem. |
| Gallina che canta ha fatto l'uovo. | Singing hen has laid an egg. | The first who speaks about a negative event is usually responsible for it. |
| Il lupo perde il pelo ma non il vizio. | The wolf loses its fur but not its vices. | One may change externally, but they usually maintain the same habits. |
| Una rondine non fa primavera. | One swallow does not make spring. | One piece of good news isn't enough to declare the situation is better. |
| Andare a letto con le galline. | To go to bed with the hens/chickens. | To go to bed very early. |
| Sputa il rospo! | Spit the toad! | Be honest and say what you have to say! |
And here's an Italian tongue twister for you. It's about a goat and a bench… Does it make sense to you?
Sopra la panca la capra campa, sotto la panca la capra crepa.
(On top of the bench the goat lives, underneath the bench, the goat dies.)
Well, we think it doesn't have much meaning… but try to repeat it as quickly as you can, and you're surely in for a laugh!
You've mastered animals in Italian! What next?
We hope this article on animals in Italian was helpful, and that it'll be the base for many future interesting conversations about our dear animal friends!
Remember, learning a foreign language is a process, and no one expects you to remember everything straight away. However, if you save this page in your favourites and come back to it every once in a while for a quick recap, you'll soon know all the names of the animals in Italian.
If you're looking to master more Italian basics, check out some more suggested articles below, no matter if you want to say hi in Italian in a few different and interesting ways, or conquer the Italian alphabet!