One of the deeper goals of foreign language instruction is to expand students' worldviews and encourage intercultural communication. 
But how well do teachers really achieve this goal? What kinds of classroom environments promote diversity and inclusion the most? What do we even mean when we talk about diversity and inclusion? That's what we'll explore in this post. 
Cultivating unity in diversity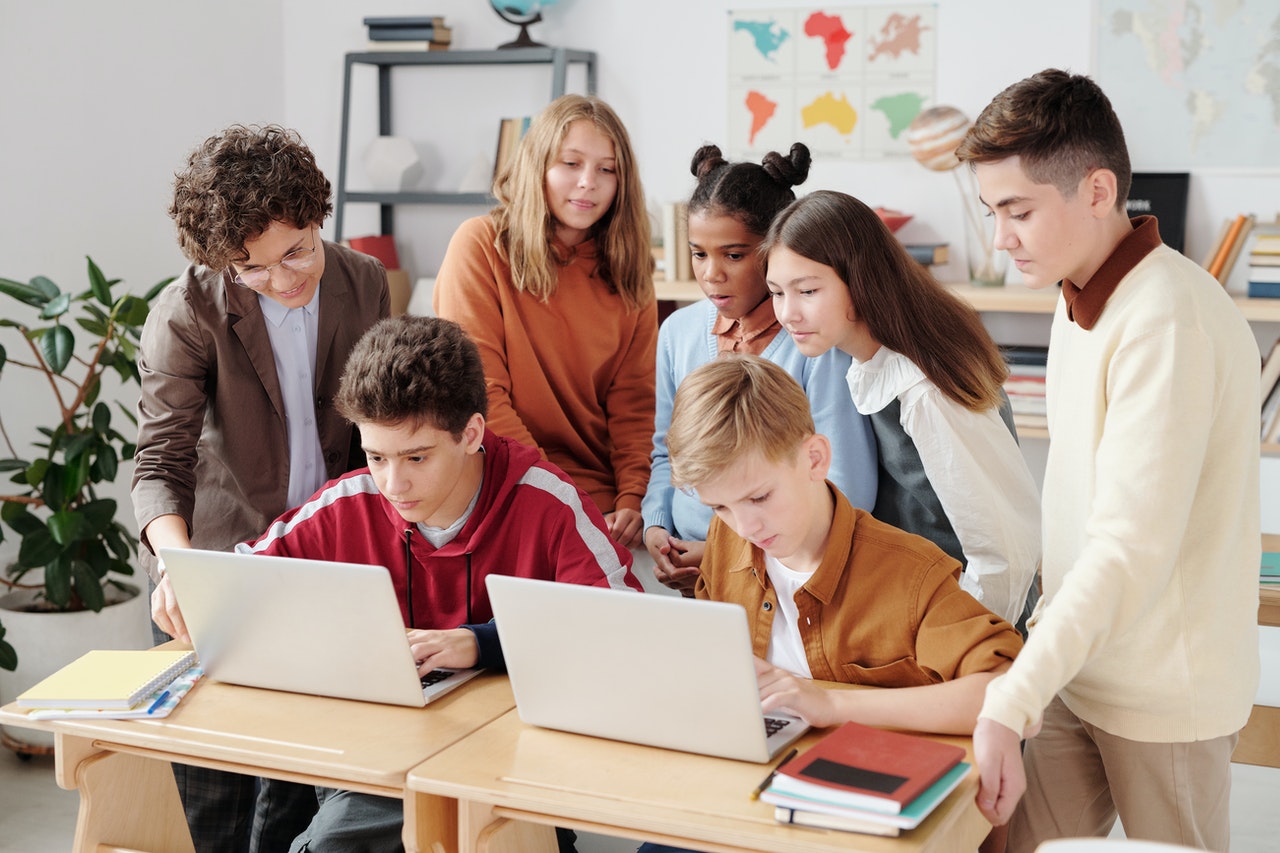 One way to weave cultural studies into foreign language learning, as highlighted by Deakin University researcher Yeny Prastiwi, is to cultivate "unity in diversity." Examining students' mastery of English in two different primary schools in Solo, Central Java, Indonesia, Prastiwi found that an effective way to teach both language and local culture was through traditional folktales translated into English. 
In a series of semi-structured interviews with primary EFL teachers and students, she tracked the success of lesson plans that incorporated folktales and fostered the spirit of "unity in diversity"—which happens to be not only Indonesia's national motto but an effective mantra in foreign language classrooms. 
Language and cultural awareness projects
Researchers in France reported on a language and cultural awareness project in a primary school in Alsace, where a variety of languages and cultures of different status were presented to pupils. To promote diversity and inclusion, the project focused on "raising the profile of minority languages, acknowledging the educational potential of home bilingualism, educating children about language, and the relativity of cultural practices, with the ultimate aim of fostering tolerance." 
Teachers were able to move beyond a tendency toward monolingualism and were "not afraid to tackle the growing multilingualism within their classrooms." They even leveraged the linguistic and cultural diversity of their pupils as a resource for learning. 
Teacher awareness training
Interviewing three different groups of foreign language teachers in Spain, researchers at the University of Barcelona found that the way teachers categorized both language learning and language learners within the context of linguistic diversity correlated with how they interacted with a linguistically diverse context [Source]. For example, teachers' pre-established notions about newly arrived immigrant students sometimes led them to classify those students as "more difficult" despite little knowledge or experience of those students' backgrounds and cultures. 
The authors of the paper conclude: "Teacher awareness training should be required for teacher licensing to ensure that teachers are prepared to work with culturally and linguistically diverse students and to educate teachers about theories of multicultural education."
Decolonizing foreign language teaching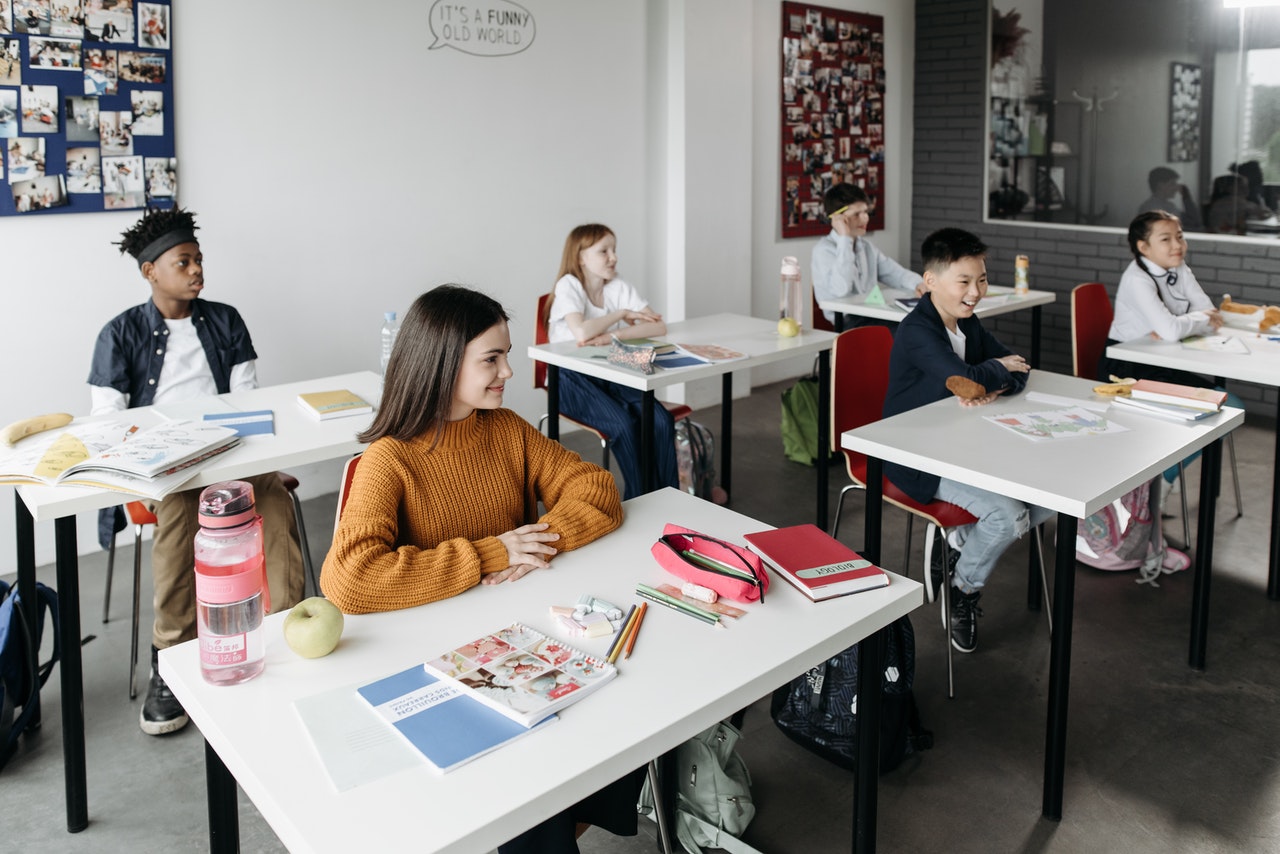 Some scholars and teachers are even working to "decolonize" foreign language teaching. Daniela Muller, a German theologian and professor at Radboud University in the Netherlands, writes about "broad-based approaches to decolonization and diversity in German Studies." 
She has proposed teaching strategies for foreign language instructors that focus on the intersections in students' identity and discusses how student cohorts can be internationalized using the Melbourne Model. Focusing on sociopolitical issues in foreign language learning, Muller highlights the fact that languages are inherently political.
Student perceptions of race, gender, class and social justice
In fact, domestic diversity and sociopolitical issues rarely make it into classroom discussions. That's why, in a survey led by researchers at the University of North Carolina at Chapel Hill, the University of Amherst Massachusetts, and California State University Monterey Bay, university students of Japanese, Spanish, and Swahili were asked how they perceive the relationship between foreign language learning and issues of race, gender, class, and social justice. 
Students reported more racial diversity in Japanese and Swahili than in Spanish classes, and in beginning Spanish classes compared to advanced Spanish classes. Beginning Spanish students related foreign language learning with social justice issues less frequently than did advanced students.
In a study on diversity and inclusion in world language teachers' instructional practices, Sheri Dion, a researcher at the University of New Hampshire's Education Department, interviewed 17 instructors at an independent secondary school in the U.S. Most participants (15/17) incorporated cultural diversity into their curricula, and three took into account the diversity of their student populations in creating assessments. 
Dion also noted: "Several teachers draw upon student interests in their teaching practices and some instructors consider the intersection of their social and professional identities in their instructional approach to diversity."
Diversity from different perspectives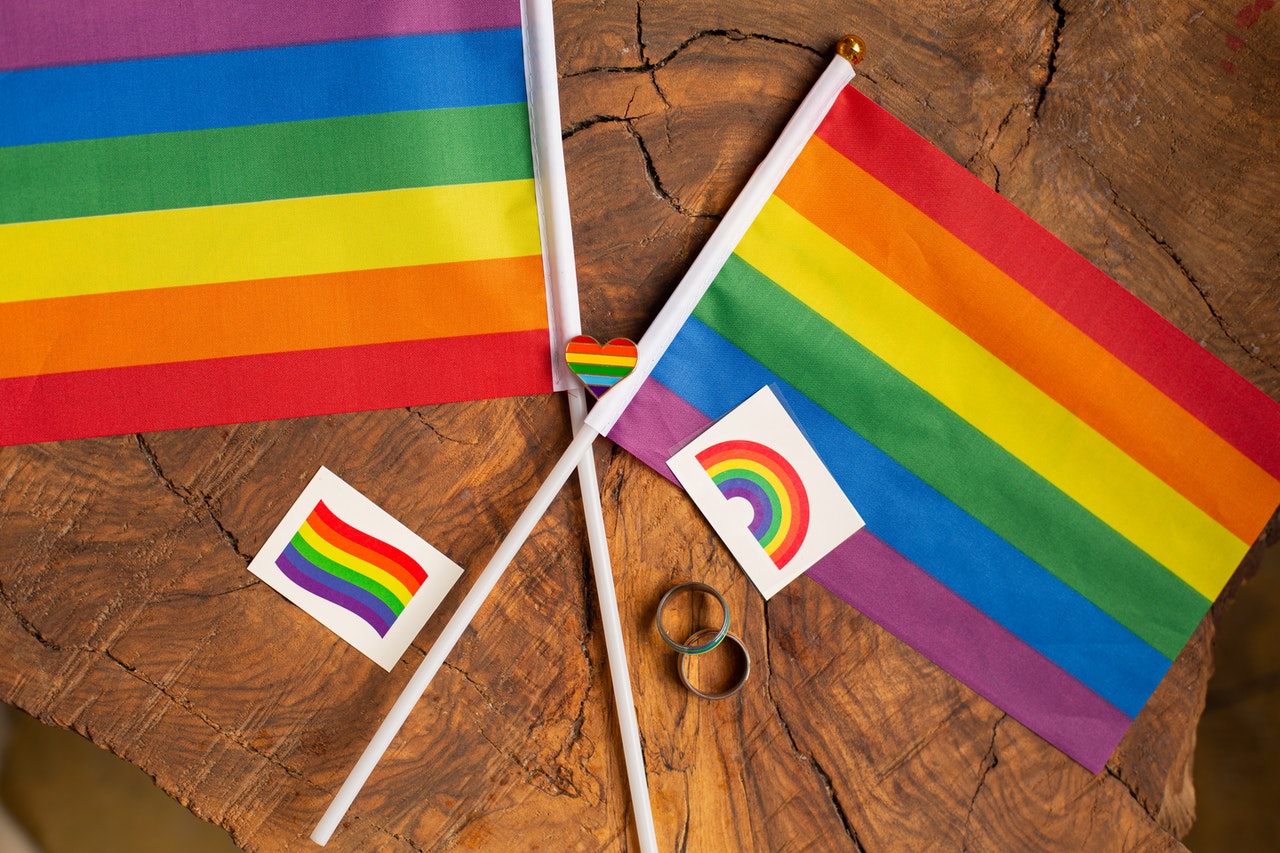 Thorsten Merse, a researcher at Ludwig-Maximilians-Universität in Munich, Germany, argues for adding sexuality and gender identity to the definition of diversity and inclusion in foreign language settings. He writes toward a "timely reconstruction of English Language Teaching (ELT)'s understanding of interculturality that includes exploring heteronormativity as a cultural norm and making LGBTIQ* identities visible as a facet of cultural diversity—issues that have oddly been overlooked while intercultural learning in ELT tends to self-fashion itself for cultural diversity at large." 
His paper, published in International Perspectives on English Language Teaching, volunteers multiple strategies for learners to explore and reflect on cultural differences and diversity from a queer perspective. 
Adding sociosexual dimensions to lesson plans
In a similar vein, Cynthia D. Nelson explores how English language teachers can "promote language learning through the development of teaching approaches that do not presume an exclusively heterosexual world" in her book Sexual Identities in English Language Education. 
Social diversity, social equity, and social inquiry all belong in foreign language instruction, she argues, and there are ways to provide guidance for teachers of any sexual identification to engage with gay/lesbian themes in the classroom. Her book offers tips and tools for English language teachers looking to add a sociosexual dimension to their intercultural lesson plans.
Inclusive learning environments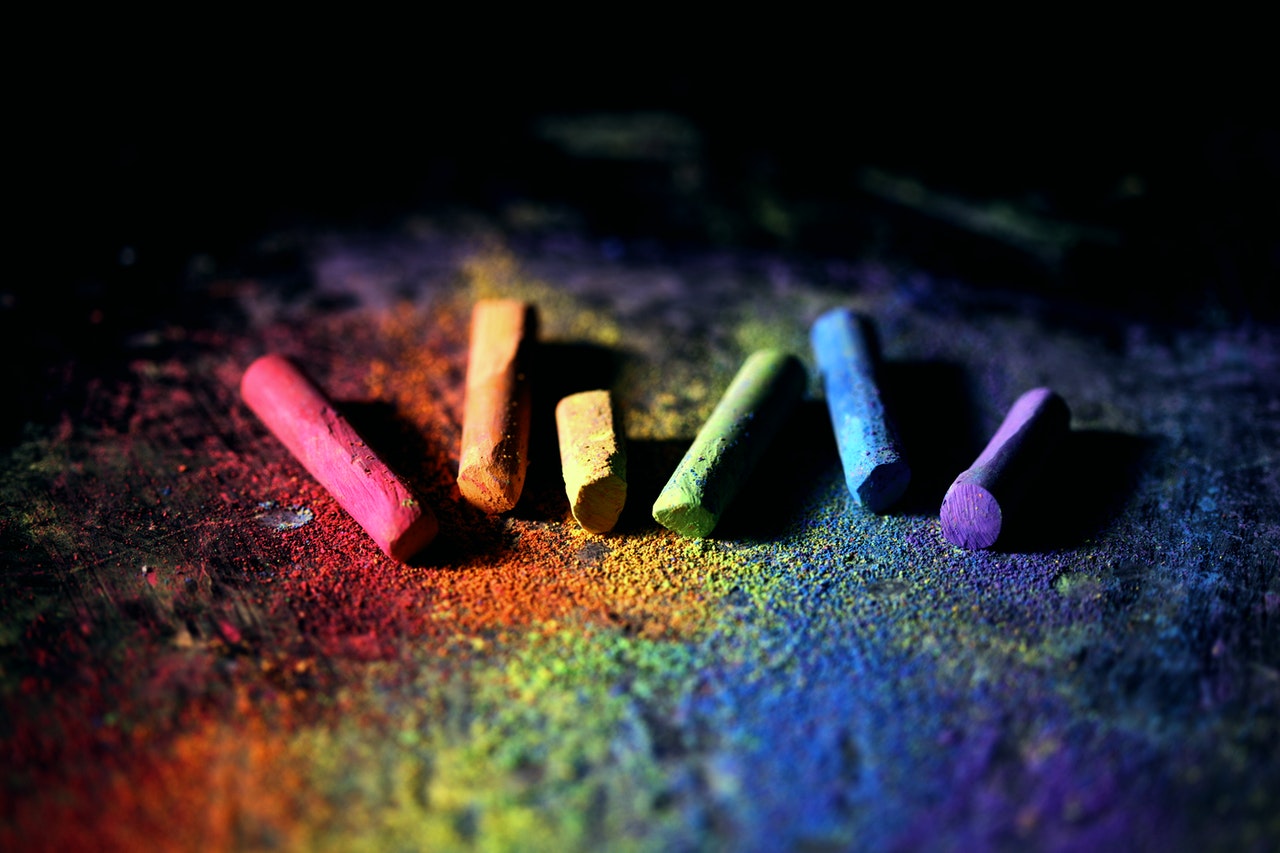 Efforts are being made outside of English language learning as well: Jotaro Arimori, a professor of East Asian Studies at the University of Toronto, writes about gender and sexuality in pre-service training or in-service professional development for Japanese-language education. His 2020 paper addresses challenges for LGBTIQ learners of Japanese, "paying special attention to heteronormativity in Japanese language teaching materials and linguistic norms and ideology regarding gendered expression in Japanese." Arimori goes on to suggest practical ways teachers can create an inclusive learning environment for all students regardless of their gender and sexuality.
Incorporating the needs of students with disabilities or neurodivergent conditions such as autism is another important part of inclusion. In her article entitled Implementation of attention to diversity in CLIL: Attention to students with autism, Miryam Galiano-Carrion explains the different types of adaptations a child with autism might need when learning a foreign language and provides sample lesson plan designs that take these special needs into consideration. 
Diversity and foreign language learning with Louisa Ajami
To draw not only from academic research but also from an expert in the field, we spoke with Louisa Ajami, Berlitz's Director of Cultural Content, about her views on some of these topics.
SB: How can foreign language learning be enhanced by diversity (e.g. would you say a class of students from diverse backgrounds might enhance the learning process/experience, as opposed to all students being from the same place?)
LA: Diversity improves all spaces, including the classroom. Diverse students bring vastly different backgrounds to their classes, having experienced a variety of educational systems and structures. With their differing perspectives, diverse student groups have more multifaced discussions and raise questions others may have overlooked. 
As instructors in diverse classrooms get to know their students' strengths and needs, they become more flexible and adaptive to different learning styles. This allows teachers to leverage diversity to create equitable and inclusive classrooms where students feel capable and understood. 
SB: What might be the advantage of promoting diversity in hiring foreign language instructors? Some might argue it's better to have a native speaker as an instructor. Would you argue against that?
LA: In my opinion, the teacher does not need to be a native speaker to give students the best instruction. It is essential for the instructor to have a great command of the language they are teaching and to understand the nuances of the language as well as the cultural considerations that impact language, such as tone of voice, the role of context in communication, and hierarchical structures that affect how people address each other, as some examples. In addition, instructors who are not native speakers can understand students' questions and concerns learning the language, having once been students of that language themselves. This perspective can help them preempt misunderstandings and confusion that a native speaker may not be aware of. 
Diversity and inclusion in every classroom
It's worth noting that the issue of diversity and inclusion goes beyond the foreign language classroom and extends to every class where we find students being taught in a language other than their native tongue. As Margaret Gearon, Jennifer Miller, and Alex Kostogriz in their book Culturally and Linguistically Diverse Classrooms:
"One of the most critical realities of contemporary education in a globalized world is the growing cultural, racial and linguistic diversity in schools and the problems involved in educating large numbers of students who do not speak the dominant language as their home or heritage language. In these complex cultural-linguistic circumstances, there is a need to re-evaluate language teaching practices and curriculum in a way that is more responsive to difference."
The sensitivity we cultivate in foreign language classrooms can only serve the wider curriculum as we continue to become more globalized and interconnected in the years to come.