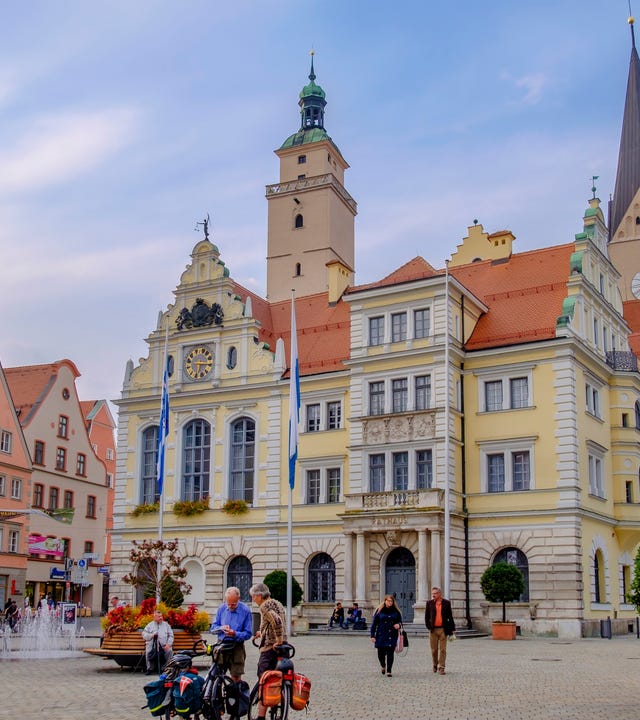 Ingolstadt Language Center
Address:
Moritzstraße 13
85049 Ingolstadt, Bayern
Office Hours:
Monday–Thursday

08:00–18:00

Friday

08:00–17:00
Welcome to the Berlitz language school in Ingolstadt
Berlitz Ingolstadt can be found downtown, right on the Rathausplatz square. The Liebfrauenmünster church, New Castle, and Kreuztor gate are all located nearby. Instruction is based on our effective Berlitz Method, which we have been using for decades to help people across the globe learn new languages. During each lesson, all conversation takes place in the target language. We focus on practical exercises in the context of authentic, everyday situations, complemented by relevant reading and writing exercises – there is no need to memorize grammar rules or long lists of vocabulary. Using our method, you learn to speak the new language naturally and with confidence.
These are some of the languages you can learn with Berlitz Ingolstadt:
Why you should choose the Berlitz Center in Ingolstadt
Well-equipped: Our Ingolstadt language center is located on the 2nd floor and can be reached by elevator. The facilities are wheelchair accessible and equipped with air conditioning, a coffee machine, and a water dispenser. There is plenty of room in the spacious reception area to sit and talk to other participants or prepare for class.
Easy to reach: If you come by car, you can park in the Theater West underground parking garage or at ZOB Ingolstadt. If you use public transportation, the Rathausplatz and Schutterstraße stops are only a short walk from the Ingolstadt language center.
Courses for kids: Berlitz Ingolstadt not only offers language instruction for adults, but also weekly courses for kids and teens ages 7 years and older.
State-subsidized courses: At the Berlitz Ingolstadt Center you can apply for state assistance for selected courses. Participants in our English and German courses for professionals and managers (in commercial, technical, or healthcare fields) can apply for a continuing education voucher (Bildungsgutschein) from the Federal Employment Agency or Job Center. In addition, individual instruction in English, German, Spanish, and French are eligible for the AVGS training voucher (Aktivierungs- und Vermittlungsgutschein) from the Federal Employment Agency/Job Center.
International language examinations
Berlitz is a certified partner
Your contact at Berlitz Ingolstadt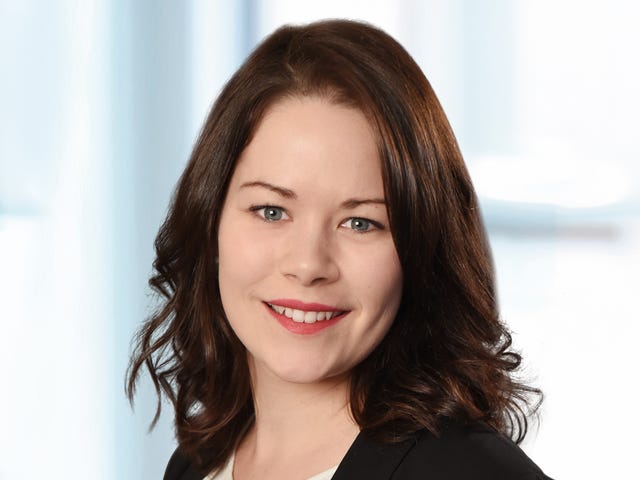 Laura Haimerl
Senior Unit Director
Your contact for all questions related to language courses, either in Ingolstadt directly or in the Online Classroom, as well as business trainings in Ingolstadt and vicinity.
FAQs
What language examination prep courses are offered by Berlitz in Ingolstadt?
Our experienced language instructors will be pleased to help you prepare for examinations such as telc, TOEIC, or TOEFL.
What language examinations can be taken at the Ingolstadt Berlitz Center?
Our language school in Ingolstadt is an official test center for the internationally recognized TOEFL, TFI, and WiDaF examinations.
How do I know what my language proficiency level is?
Unless you are an absolute beginner, we will conduct a placement test before the course starts to determine your current proficiency level. This lets you be certain that you have selected the right language course and won't be bored or overwhelmed by it.
Find out more
Contact us today with your questions. We can work together to find the course that's right for you – with no obligation on your part. Your Berlitz team will contact you shortly.