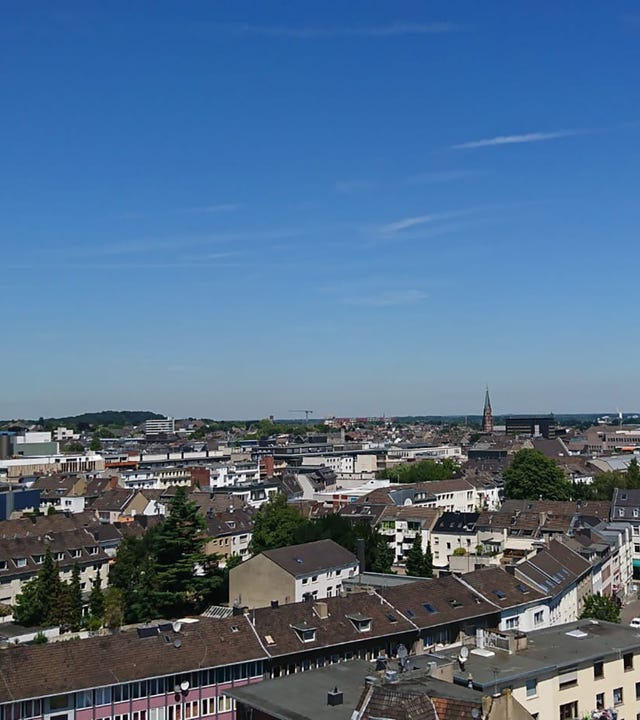 Mönchengladbach Language Center
Address:
Berliner Platz 12
41061 Mönchengladbach, Nordrhein-Westfalen
Welcome to the Berlitz language school in Mönchengladbach
Our language school in Mönchengladbach can be found right downtown. It is wheelchair accessible and also offers a coffee machine, a water dispenser, a refrigerator for customer use, several computers, and a patio. We offer the ideal learning environment, not only thanks to the central location and excellent amenities, but also thanks to our helpful Berlitz team. Conducted by native speakers, our small-group instruction is based on our internationally renowned Berlitz Method. Because our instructors come from a variety of countries, you not only learn a new language, but are also exposed to different cultures and accents from day one. Our friendly staff at the reception is also always ready to answer your questions and provide assistance.
These are some of the languages you can learn with Berlitz Mönchengladbach:
Why you should choose the Berlitz Center in Mönchengladbach
Easy to reach: The Menge parking lot is very close to Berlitz Mönchengladbach. Our building also has a parking deck where you can park your car with no problems. If you use the bus, you can take bus lines 15 and 17 to the Friedrichstraße stop.
Preparation courses: If you are planning to take a language test such as the TOEIC, TOEFL, or telc, our language instructors will be pleased to help you prepare. Thanks to their many years of experience, they know exactly what is important on all the different examinations.
State-subsidized courses: At the Mönchengladbach language center, you can take part in eligible German for Professional Purposes courses with a voucher from BAMF, the Jobcenter, or the Federal Employment Agency. We also offer integration courses for the levels A1 to B1. To participate, you need to obtain a certificate of eligibility from BAMF, the Jobcenter, or the Foreigners Registration Office. With an education voucher or an AVGS training voucher from the Federal Employment Agency or the Jobcenter, you can also participate in individual and group instruction with a business focus for English, German, French, and Spanish. Moreover, we offer Live Online language courses in our Online Classroom that can be subsidized with an AVGS training voucher.
International language examinations
Berlitz is a certified partner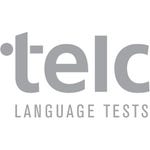 Your Berlitz Team in Mönchengladbach
Marianna Schoenherr
Senior Center Director
Your contact for corporate training and all language courses, either directly in the Berlitz Mönchengladbach Center or in the Online Classroom.
Miriam Crosina
Center Manager
Your contact for corporate training and all language courses, either directly in the Berlitz Mönchengladbach Center or in the Online Classroom.
FAQs
What language tests can be taken at the Mönchengladbach Berlitz Center?
Our Mönchengladbach language center is an official test center e.g. for the TOEIC, TOEFL, and telc tests.
Are there courses for kids?
Kids and teens ages 7 years and older can participate in language courses at Berlitz Mönchengladbach. This includes weekly courses as well as vacation courses that take place daily during the school breaks.
How often do lessons take place?
Usually courses are held once a week. However, we also offer a variety of intensive and business courses that take place more frequently.
What languages are offered?
Besides German, English, and Spanish we offer many additional languages, in particular through individual instruction.
Find out more
Contact us today with your questions. We can work together to find the course that's right for you – with no obligation on your part. Your Berlitz team will contact you shortly.