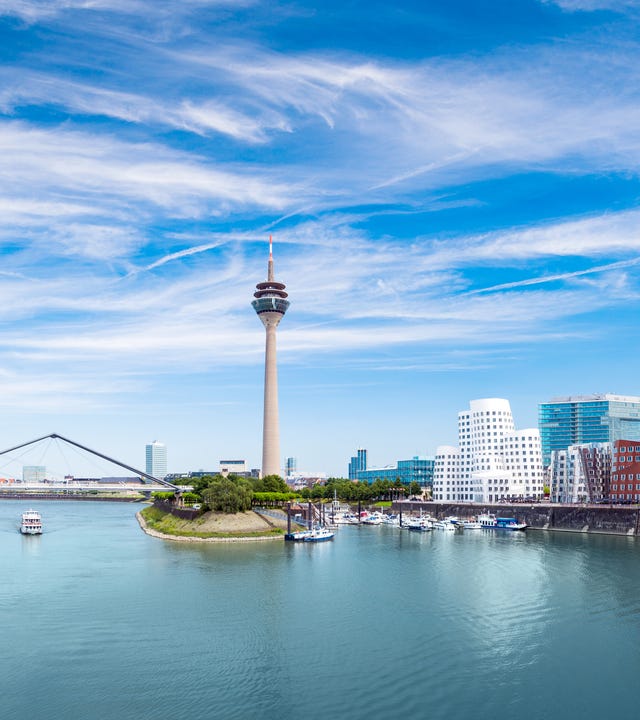 Düsseldorf Language Center
Address:
Hüttenstraße 4
40215 Düsseldorf, Nordrhein-Westfalen
Welcome to the Berlitz language school in Düsseldorf
Our modern Berlitz language school can be found right in downtown Düsseldorf, near the bustling street of Königsallee, and is easy to reach by car and using public transportation. The historic town center, the Kunstsammlung K21 art museum, and the Rhine Tower are all located nearby. Berlitz Düsseldorf is on the third and fifth floors of the building and has a student lounge with a coffee machine and a water dispenser. At the Düsseldorf Berlitz Center, you can take part in individual instruction and group courses as well as corporate language courses. In addition, we offer business language courses and integration courses subsidized by BAMF. Our international and professional team would be pleased to assist you in reaching your personal learning goals quickly. Our unique Berlitz Method will help you overcome any anxiety about speaking the language.
These are some of the languages you can learn with Berlitz Düsseldorf:
Why you should choose the Berlitz Center in Düsseldorf
Easy to reach: If you come by car, you can park in the Autoservice & Kiosk K & M Jecht or Kö parking garages, which are within a short walking distance of our Düsseldorf Language Center. For those using public transportation, the Berliner Allee and Graf-Adolf-Platz transit stops are also nearby.
Language certificates: Our Language Center in Düsseldorf not only offers prep courses for internationally recognized language tests such as TOEIC and telc, but is also an official examination center e.g. for these tests.
State-subsidized courses: Our course offerings in Düsseldorf include BAMF-subsidized German for Professional Purposes (DeuFöV) and integration courses, not to mention individual instruction in language specific to your profession as well as English instruction for professionals and managers, which is eligible for the AVGS training voucher or the educational leave voucher from the Federal Employment Agency or the Jobcenter.
International language examinations
Berlitz is a certified partner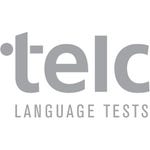 Virtual tour through the Düsseldorf language school
FAQs
How do I know what my CEFR language proficiency level is?
Before the course starts we offer a placement test so we can determine your language proficiency level.
What languages can I learn at the Düsseldorf language center?
At our Berlitz Center, you can take part in courses to learn languages such as German, English, and French as well as individual instruction in any living language. In addition to general language courses we also offer integration courses, language courses for specific professions, and tailored business courses for companies. Please contact us to learn more about our wide range of course offerings.
Does the language school in Düsseldorf also offer language courses for kids and teenagers?
The Düsseldorf Berlitz Center offers a variety of weekly language courses for kids and teens ages 8 years and up. In addition, we have vacation courses for kids and teens ages 10 years and older, as well as programming classes for young people between 7 and 15 years of age.
Are there additional course offers for kids and teenagers?
Besides language classes, we also offer programming courses via our Berlitz Digital School for children and teenagers between 7 and 15 years. The programming courses are available both directly in the language school Düsseldorf as well as live online.
Find out more
Contact us today with your questions. We can work together to find the course that's right for you – with no obligation on your part. Your Berlitz team will contact you shortly.