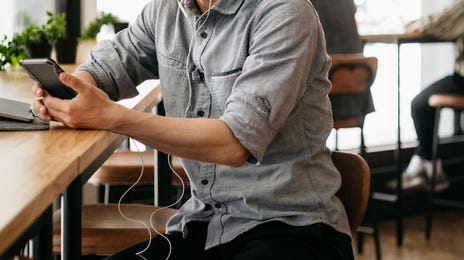 Berlitz online language courses
Learn a language online, with a live instructor, anytime, anywhere. Instructor-led online language classes incorporate live instruction from Berlitz-certified native speaking instructors. We also offer a self-paced learning alternative, that you can access 24/7 with bite sized learning activities.
Find your course
Berlitz is much more than a regular language school. We offer a range of language and culture courses for adults, kids and teens, businesses, and more. Choose from the options below to find your ideal course and start progressing further with us.
What our learners say
Berlitz is not just a language school. You may make global connections and learn from native speakers, but it doesn't conform to the unidirectional mode of learning known as "school". Its approach to teaching captures the multifaceted nature of a "language"; which is what draws me back, to learn 3 languages over 15 years. Berlitz has given me more than just linguistic proficiency – it's given me a passion to explore international cultures, which will last a lifetime.

Edbert, German, French, English and Mandarin
Find out more
Fill in the form below and we'll contact you to discuss your learning options and answer any questions you may have.