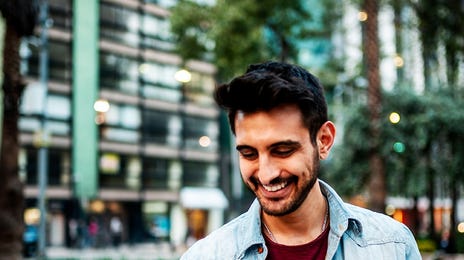 A modern approach to learning Spanish
Modern technology allows you to engage with a new language at all times. With Berlitz Connect, you can take your language learning with you wherever you go. This level of flexibility can greatly increase how fast you can learn Spanish.
From your smartphone to your laptop to your tablet, these classes truly go with you anywhere. You never have to leave home without it, and you can interact with the material anywhere you want. Best of all, you can also schedule a few lessons with a Berlitz instructor to go over any topics or subjects you are having trouble with or want to focus more on.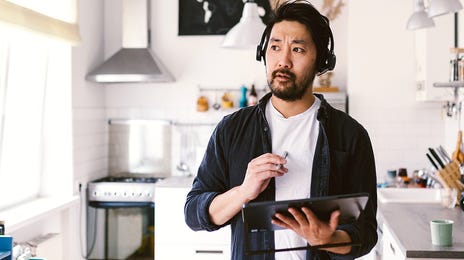 Learn on your own time
We all have a lot going on in our lives. Time is important and when we decide to do something, we want to be able to do it when and where we want. Flexibility is the aim of these classes. The goal is to provide students with the opportunity to create their own course based on their needs and availability. With this course, you can learn on your way to work, during lunch, at night or anytime you have a strong internet connection. This level of flexibility is what truly sets it apart from other courses.
Download a Berlitz Connect Course Guide
Fill in the form below to download a Berlitz Connect Course Guide with more information about the program. A Berlitz enrollment advisor will contact you to discuss our language options with you.
Build your course based on your needs

Unlike most Spanish courses, the self-paced Spanish classes with Berlitz allows you to dictate what you learn. You will have the ability to pick and choose lessons based on subject and topic. This means you can customize what you learn based on your needs. If you are learning Spanish for travel, this means you can focus on vacation-focused topics, such as airline travel or hotel accommodations. If you are learning Spanish for business, you can focus on business-focused topics, such as negotiations or mergers.
Access to live instructor lessons
At Berlitz, we believe strongly that in order to truly gain fluency, you need to interact with an instructor in a live setting. For that reason, you will have access to schedule classes with a live instructor. These lessons give you the ability to converse and learn with a native speaker. During these sessions, you can focus on topics you are having difficulty with or want more practice with.
The balance of Berlitz Connect makes them an ideal solution for nearly any language learner. You can learn on your own time and focus on the topics most important to you, but you also have access to schedule lessons with a live instructor. With our self-paced Spanish courses, you can learn as quickly as you want, or you can take your time and enjoy the lessons.